Return to Headlines
Students Get Hands-On Opportunities Through Summer Exploration Camp at Fort Hayes Career Center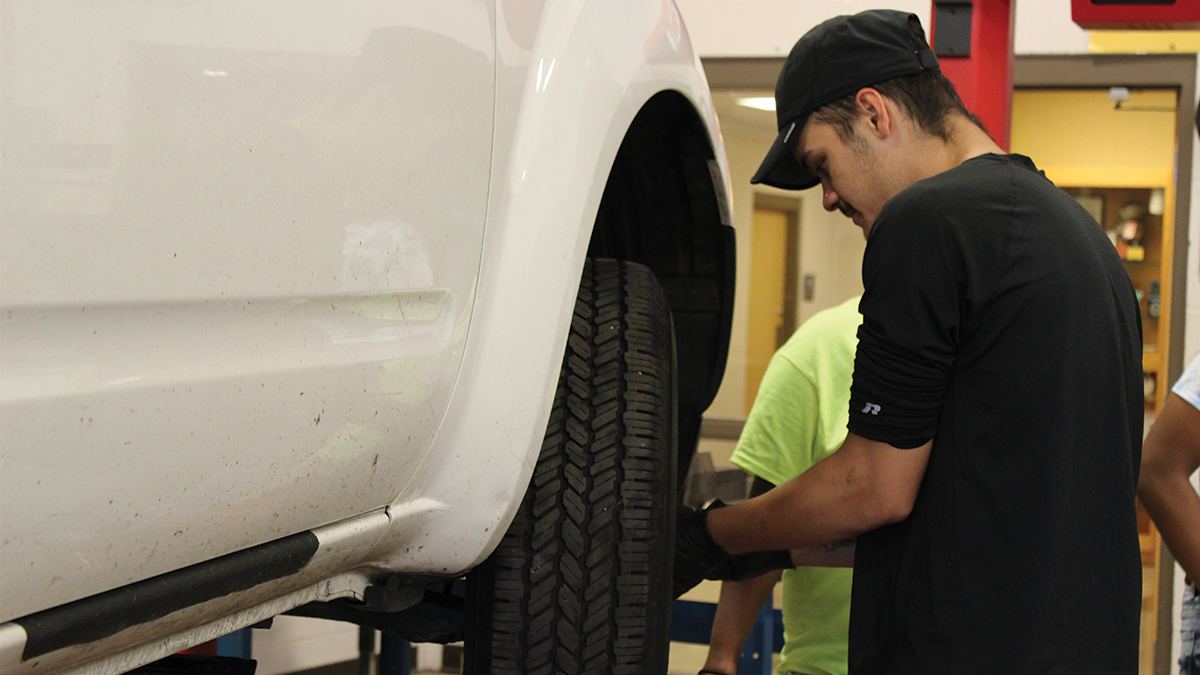 June 13, 2022 -- For Kevin Bosque, a Briggs High School student, working on cars has always been an interest.
"It's a challenge," Bosque said. "It's like putting together a puzzle."
Bosque was one of about 30 high school students who attended the Summer Career Exploration at the Fort Hayes Career Center last week. High School students chose between audio production, automotive technology, bricklaying and concrete systems, filmmaking and TV production, and nursing programs.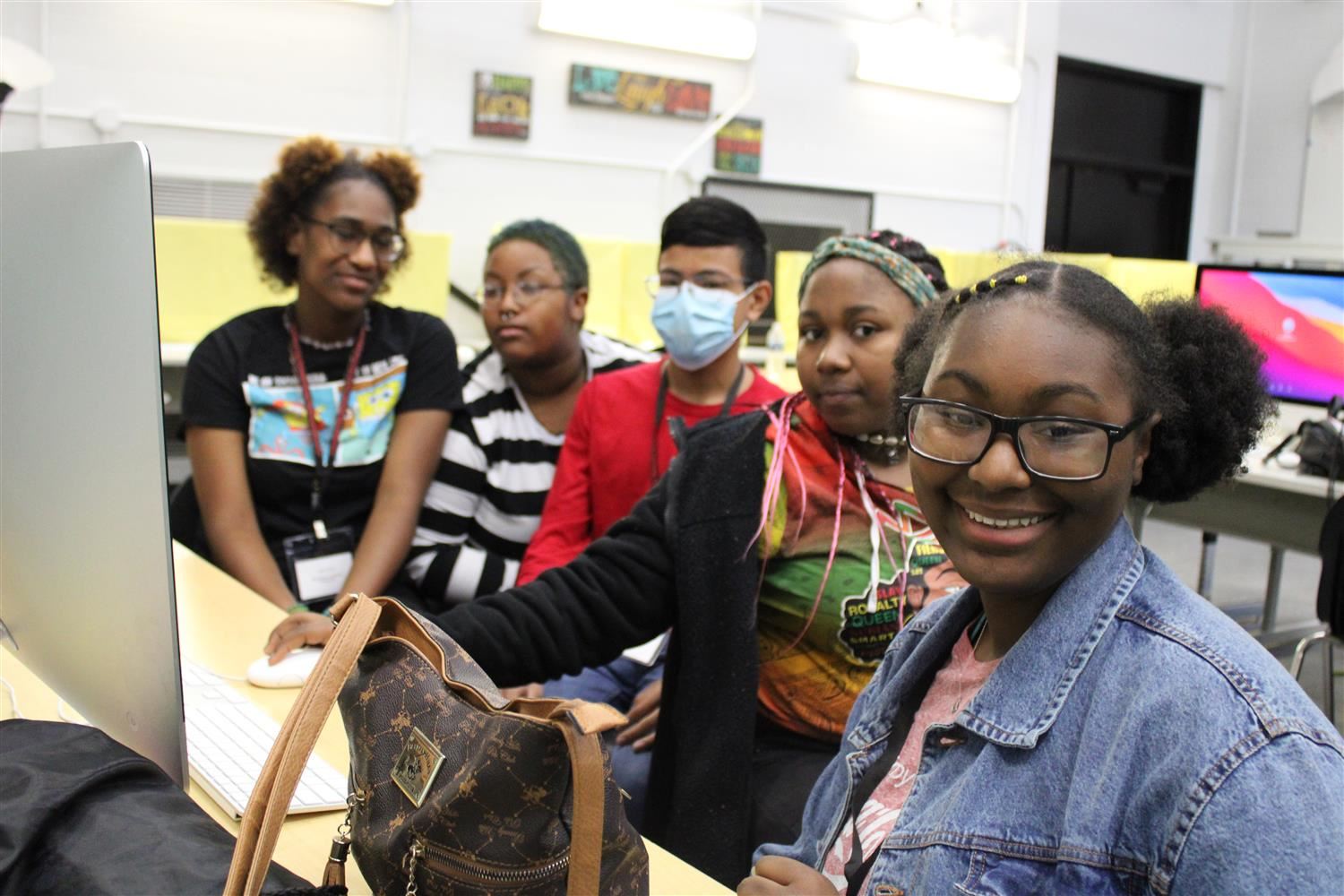 "I did this program last year," Bosque said of the automotive technology program. "The people here are cool, and the teacher is good. I also really like working on cars."
Bosque moved to Columbus from Puerto Rico when he was 9 years old. He became interested in cars from his dad, who taught himself how to work on cars.
"He taught me how to do everything," he said. "I came here to get extra knowledge and tips."
Meanwhile, Destany Crump, who will be a freshman in the district next school year, chose the bricklaying and concrete systems program. Like Bosque, Crump became interested in the field because of her dad.
"My dad is in construction," Crump said. "He builds houses from scratch. Sometimes I get to help him, but I had never done tiling before. This was my first time building with bricks too. Seeing my dad do this work made me interested in the program."
Crump explained the process for laying grout, chalking, measuring, and the rest of the tiling process. She also explained the detailed work that goes into mixing and pouring concrete. Although not construction-related, Crump said she enjoyed the work that went into building a birdhouse and also showed off a tie-dye shirt she made.
She took photos of her tiling and concrete work and showed her dad.
"He told me, 'it looks like I'm going to have another helper,'" said Crump.
Julie Kindinger, a TV/film teacher at Fort Hayes Career Center, guided high school students through producing a music trailer in the filmmaking and TV production program.
Kaila Britford, Shabrona Wilson, and Fernando Gomez, from Arts Impact Middle School, and Jaida Tucker, from Columbus Africentric Early College, said the biggest lesson they learned this week is about communication and teamwork.
Kindinger guided high school students on producing a trailer.
"This week, we've done a superhero-themed music video trailer," Britford explained, playing the video.
"We've spent a lot of time editing because we wanted to create something we were proud of to show our family what we did this week," Gomez added.
Next week, the career center is expecting to see about 120 students for the middle school program. Joseph Rader, the career technical academic specialist at the Fort Hayes Career Center, explained that high schoolers would choose a program they stay in all week while middle schoolers rotate between programs.
"For the middle schoolers, we like to give them an introduction to the program and all we have to offer," said Rader. "For high schoolers, the goal is to keep that interest and get them into a program they are interested in."
Bosque plans to use what he has learned in automotive technology and hopes to get an internship over the summer to continue his interests.
"I would recommend this program," Bosque said. "You get to learn a lot, and you have teachers who really care about you.