Return to Headlines
Fort Hayes Family Ambassador Dedicated to Helping Others Succeed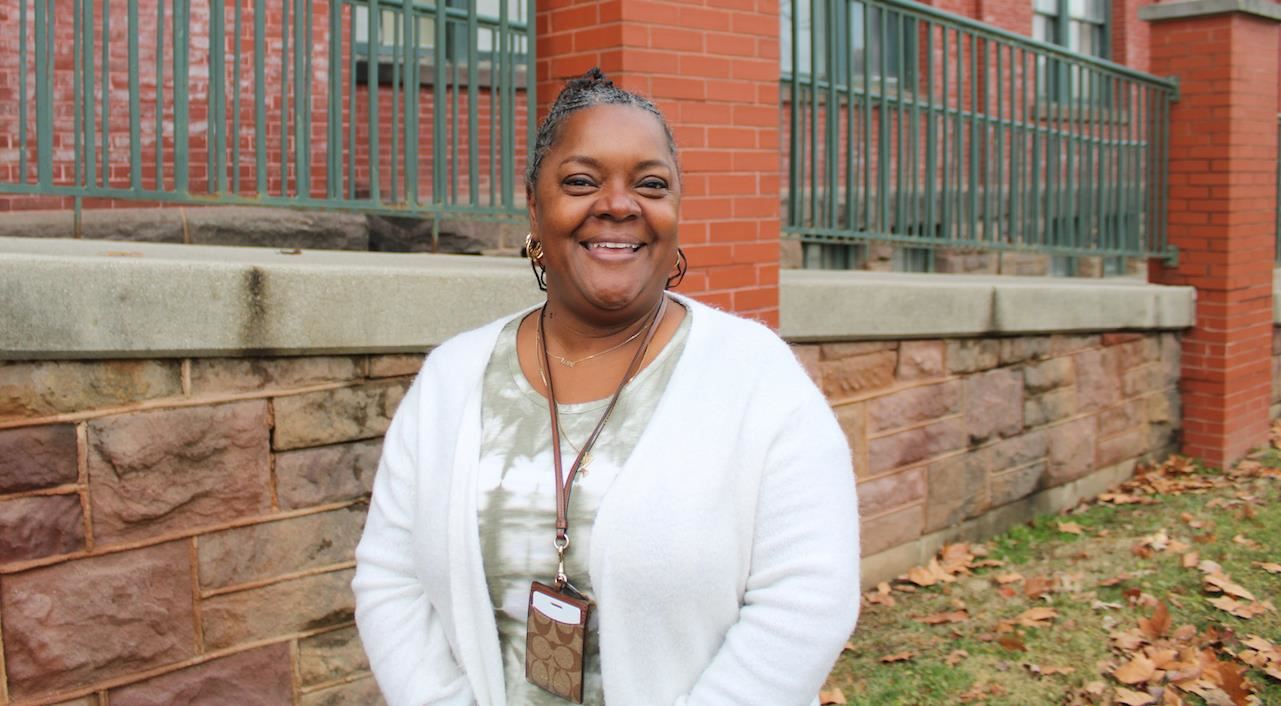 December 1, 2022 -- "Good morning, mom! Good morning, dad! Good morning, parents!" cheerfully shouts Fort Hayes Family Ambassador Tanja Jones daily during student drop-off.
Due to her joyful morning greetings, everyone knows Jones as the "good morning lady."
On her first day as the Fort Hayes Arts & Academics Family Ambassador, Jones went straight to the parent drop-off line. She decided it was the best place to bond with students and parents.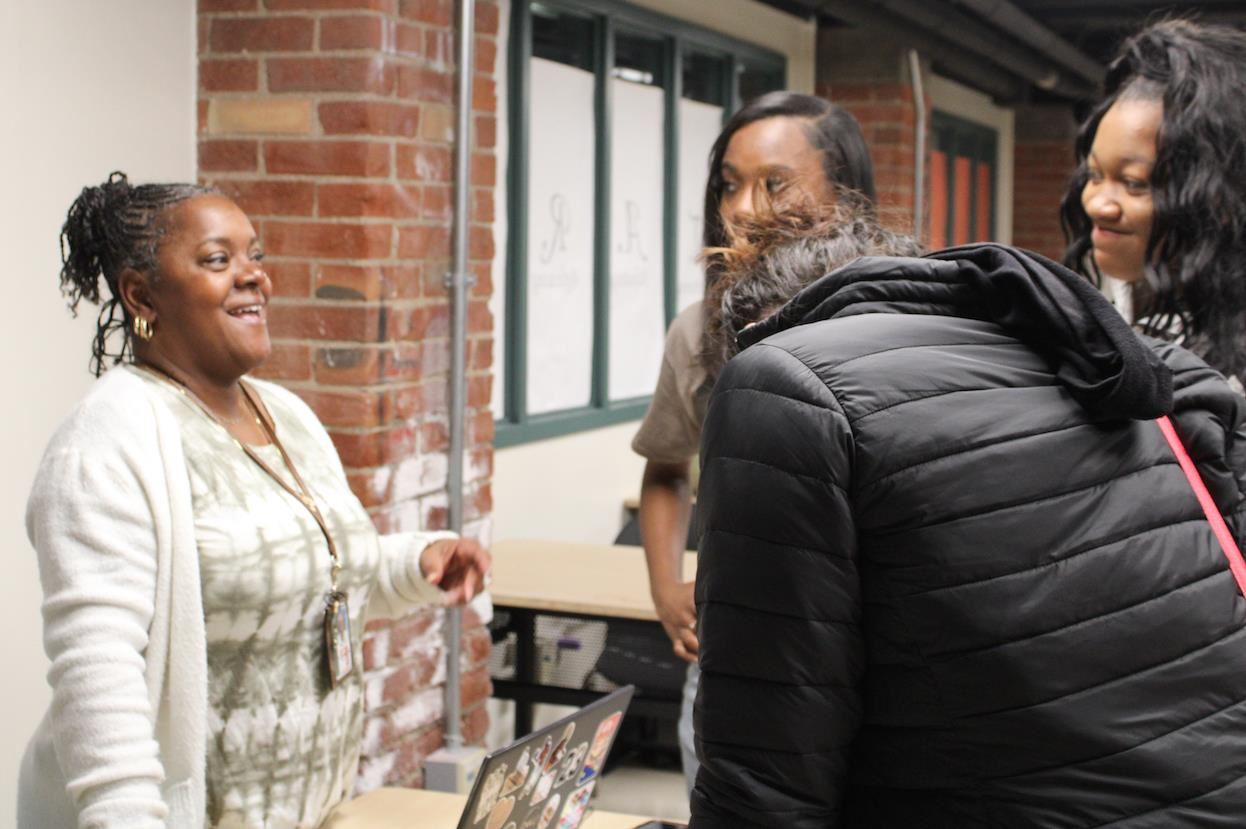 As more families recognized her smiling face, Jones bounced from car to car, formally introducing herself. She quickly forged relationships with families, leading to morning check-in conversations through rolled-down car windows.
Jones enjoys supporting families any way she can during her morning check-ins – even if that means being a mediator. One of her favorite experiences was helping a mother and son calm down after a morning of frustration and arguments.
"When a young man got out of his mom's car, I could tell the mom was very irritated," Jones said. "Because I wasn't a stranger and the mom saw me every morning, she could open up to me. I got her to calm down and tell her son that she loves him and to have a good day."
Jones saw the same student at lunch and was touched when he thanked her for her help earlier that day.
"This is how I'm establishing healthy relationships with the parents," Jones said. "My role is to help the parents help the students have a successful experience."
Only some students get dropped off, so Jones has to implement clever ways to connect with the students getting to school with different transportation. To build a rapport with the rest of the student body, she strikes up conversations with students while assisting with lunch duty and monitoring hallways.
"I like to hang out in the ISS [in-school suspension] room," Jones said. "A lot of times, the ISS room is filled with regular students that were late for class, talking too much, and other things. I meet a variety of students there."
She explains her role as a Family Ambassador to the students while in ISS and sets up a time to chat with their parents.
Jones believes their parents are willing to hear from her because she calls frequently to check-in.
"I can help with any resource, and I'm always asking parents how I can support them," Jones said. "Sometimes they need support with something small; sometimes it is the opposite. My job is then to fill in the admin about the small things they may not know about to help the student succeed."
According to Jones, engaging with parents and supporting them looks so different in every scenario and cannot be put in a nice neat box.
"Support can look so different," Jones said. "Some parents just need help making sure their child gets to school safely with a bus partner or walking buddy. Other parents may want teachers not to write their child a pass every day because they are just fixing their hair. We tend to put resources in a box – such as food, clothes, etc. But there's so much more than just that. I also think that is the psychiatrist/social worker in me too."
Jones has been a licensed social worker since 1992. She's also worked for child protective services, community care, and as a family achievement coach.
"I have a passion for the inner city and helping others succeed," Jones said. "I want to give back to the community."
As an alumna of CCS schools, Jones attended East Pilgrim Elementary and Champion Middle School, and graduated from East High School.
"Being a Family Ambassador requires a lot of energy and allows me to be in my element of helping serve families and the community," Jones said.
---