Return to Headlines
CCS Students Honored at I Know I Can Celebration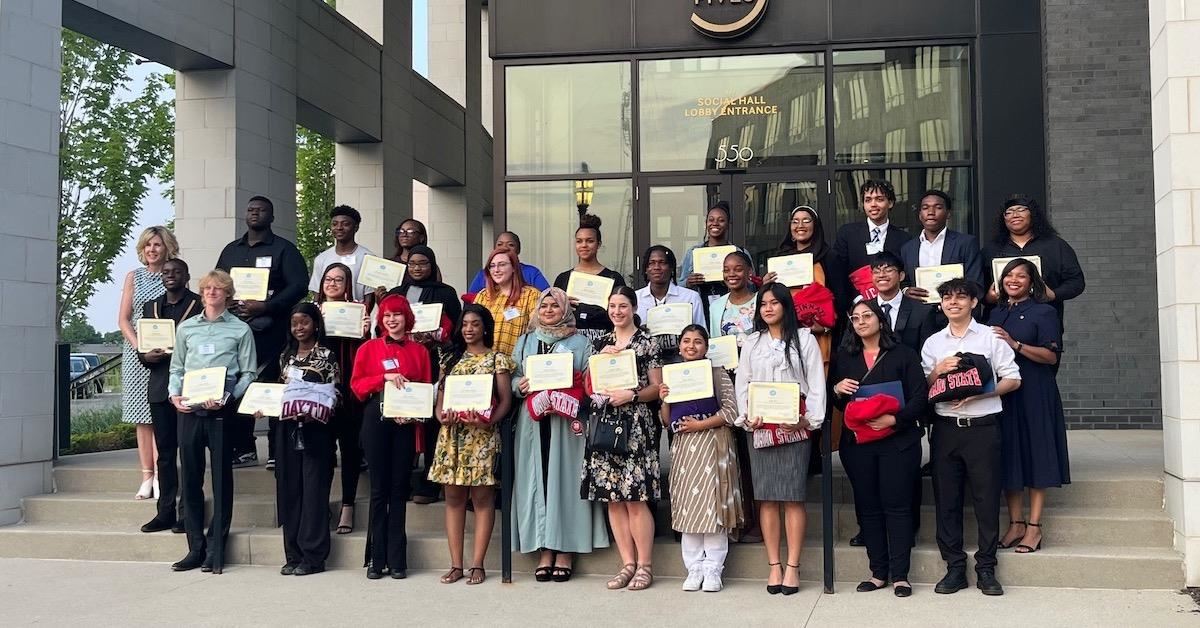 May 23, 2023 -- By working hard and dreaming big, 27 Columbus City Schools Scholars will head into the next phase of their academic journey with the help of I Know I Can.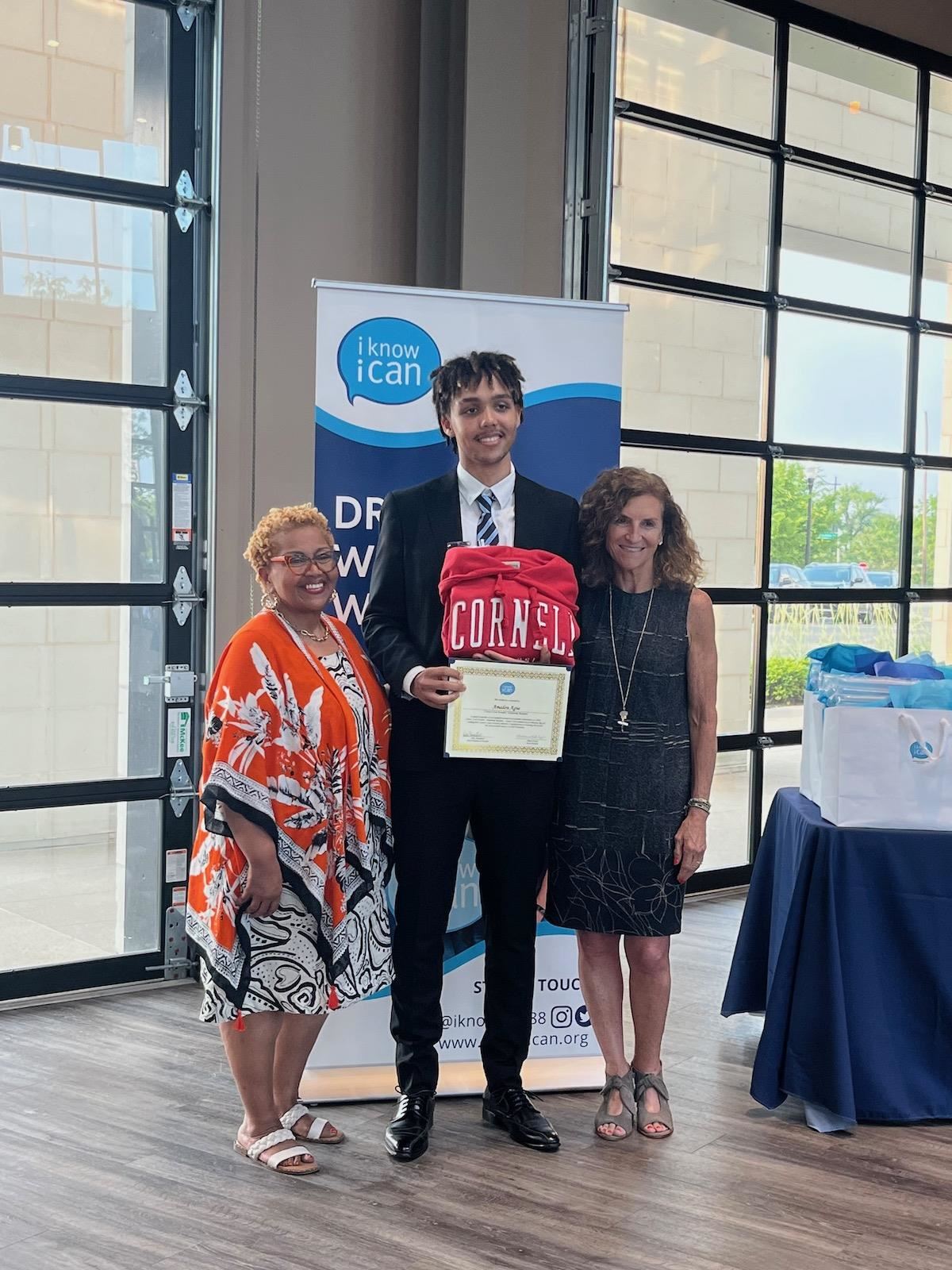 Scholars received the I Know I Can Founders' Scholarships, which are worth up to $10,000 per academic year for up to four years. Students celebrated their accomplishments at a recent celebration at The Fives Columbus.
"You have displayed dedication to your academic success and a desire to continue learning," Dr. Angela Chapman, Superintendent/CEO of Columbus City Schools, told students at the celebration. "You have put in the work both in and outside the classroom, maintained a 3.0-grade point average or higher, and achieved the I Know I Can College access milestones."
In addition to having a 3.0 cumulative GPA, students must also have completed the CCS College Preparatory Curriculum, had a minimum attendance rate of 93% throughout high school, and been continuously enrolled in Columbus City Schools from ninth through 12th grade.
"I urge all of you to continue to use your education as a tool to make a positive impact on the world," Dr. Chapman said. "You have the ability to shape the future, and we are excited to see all the amazing things you will accomplish.
Tuesday's scholarship awards mark a more than 30-year partnership between I Know I Can and CCS. These scholarships have made higher education a reality for tens of thousands of students. Including the 2023 class, CCS has had more than 225 Founders' Scholars and since 1010, I Know I Can has awarded more than $7.5 million to students.
The Class of 2023 I Know I Can Founders' Scholars are:
Alisha Gonzales-Alvarez, Briggs High School, plans to attend The Ohio State University
Lavinia Cygan, Centennial High School, plans to attend The Ohio State University
Naa Shidaa Korley, Centennial High School, plans to attend The Ohio State University
Wafaa Raheem, Centennial High School, plans to attend The Ohio State University
Kennea Evans, Columbus Africentric Early College, plans to attend Xavier University of Louisiana
Jaziel Cortez, Columbus Alternative High School, plans to attend The Ohio State University
David Garcia Natividad, Columbus Alternative High School, plans to attend John Hopkins University
Cing Huai, Columbus Alternative High School, plans to attend The Ohio State University
Bidya Kharel, Columbus Alternative High School, Capital University
Layla Mohamed, Columbus Alternative High School, plans to attend the University of Cincinnati
Wyatt Starkie, Columbus Alternative High School, plans to attend Rose-Hulman Institute of Technology
Madison Devers, Columbus Downtown High School, plans to attend Columbus State Community College
Jefferson Feutseu, Columbus North International High School, plans to attend The Ohio State University
Preston Davis, Eastmoor Academy, plans to attend Ohio University
Amadou Agne, Fort Hayes Arts and Academic High School plans to attend Cornell University
Kia Whitten, Independence High School, plans to attend North Carolina A&T University
Elecktra Sims, Marion-Franklin High School, plans to attend Otterbein University
Sevyn Greathouse, Mifflin High School, plans to attend The Ohio State University
Kiara Stewart, Mifflin High School, plans to attend CCAD
Brian Boansi, Northland High School, plans to attend The Ohio State University
Nana Dankwa, Northland High School, plans to attend Otterbein University
Saran Diakite, Northland High School, plans to attend The Ohio State University
Juliane Lukambo, Northland High School, plans to attend the University of Dayton
Adavian Bankston, South High School, Ohio Dominican University
Tiasia Crockett, South High School, plans to attend Otterbein University
Rose Wanjema, South High School, plans to attend Wittenberg University
Oluwatimi Adimula, Walnut Ridge High School, plans to attend The Ohio State University
---