Return to Headlines
Independence Senior Receives Prestigious Gates Scholarship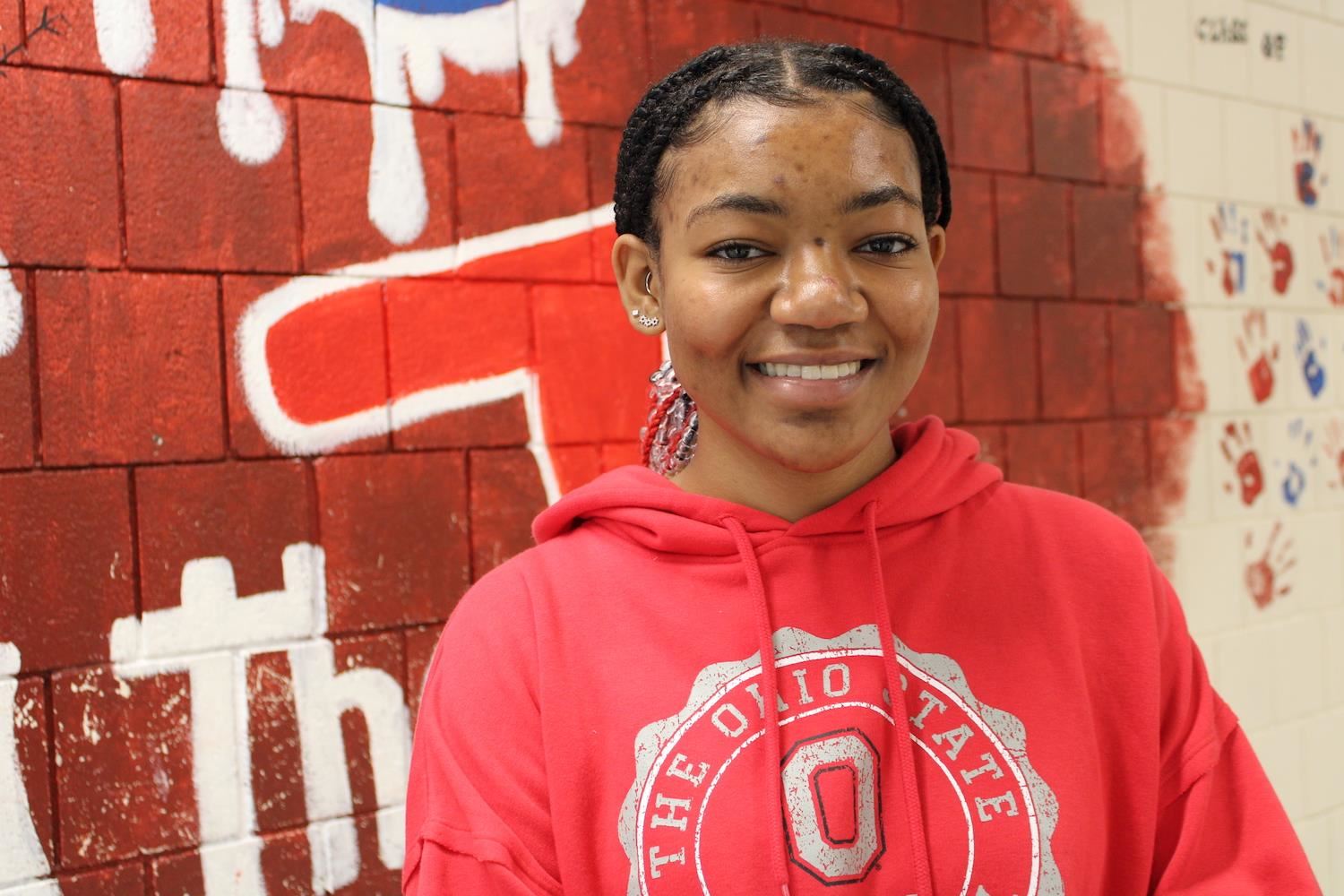 May 12, 2022 -- This year's Independence High School valedictorian has been awarded the prestigious Gates Scholarship, making her the second Columbus City Schools student to receive the scholarship in the past five years.
"I first heard about the Gates Scholarship in middle school," said Maedison-Louise Hughes. "It sounded amazing, but then I read about some of the projects the other scholarship recipients were involved with, and I thought, 'I can't compete with that.'"
Hughes' counselor at Independence High School disagreed, and encouraged Mady, as she likes to be called, to apply for the Gates Scholarship.
"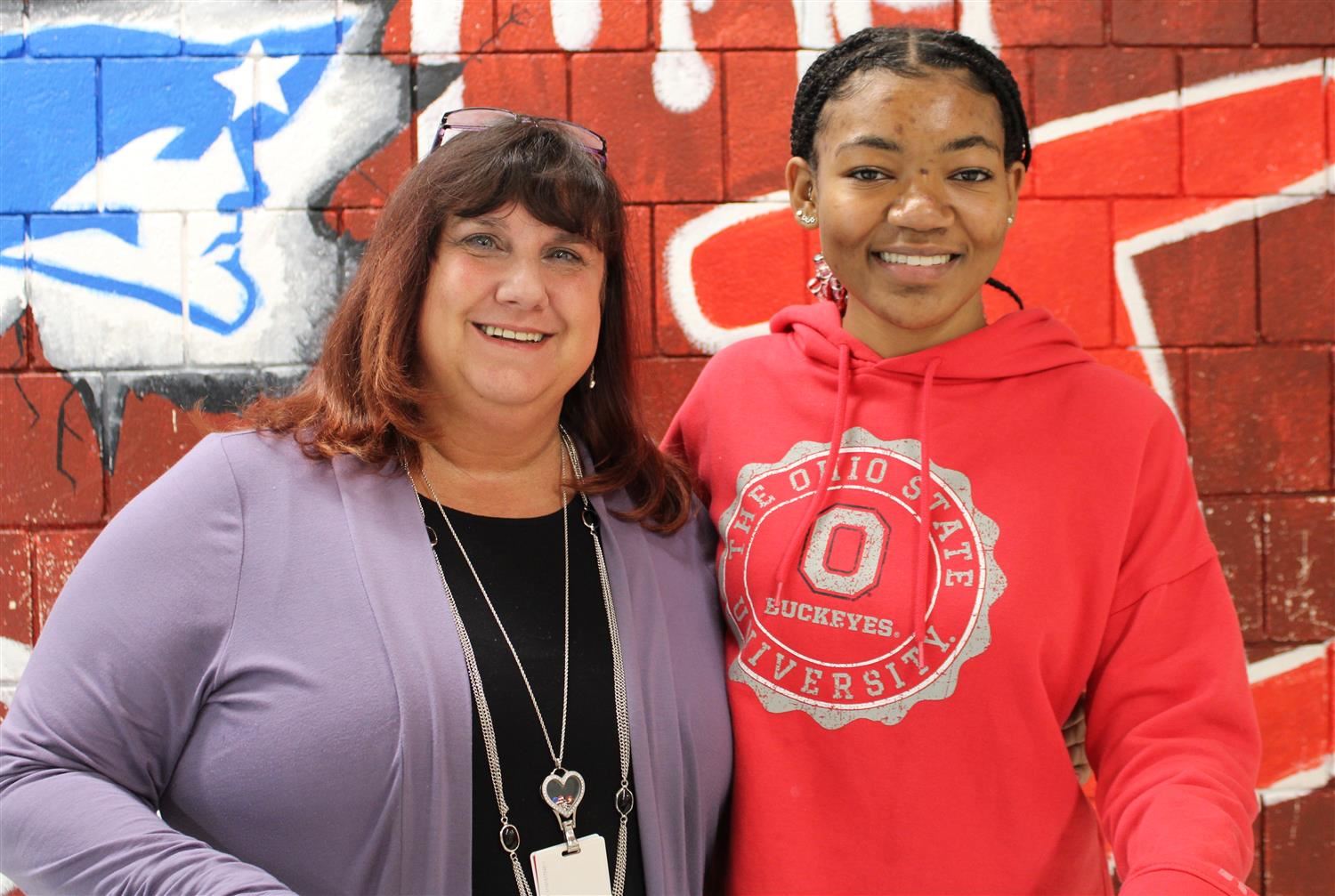 Mady has been involved in a lot of leadership projects at school and in the community," said Darlene Johnson, Independence High School Counselor. "She also has phenomenal grades and is in the National Honor Society."
Mady is a teacher's helper and plays softball and soccer. Her community projects include working with the Columbus Rotary on several service projects, including a donated shoe drive and a mental health awareness campaign on self-love. For the past year, Mady has also been a Facilities Master Plan student ambassador, attending dozens of community meetings to solicit family and community feedback on what future buildings should be like for Columbus City Schools.
"Even though I am graduating this year, I care about how school buildings in the district are improved," said Hughes. "I have younger brothers and sisters who deserve better school facilities."
Mady is only the second CCS student awarded a Gates Scholarship since the program changed in 2017. The other CCS student was Rico Felix, South High School, who was awarded a Gates Scholarship in 2018. The Gates Scholarship is a highly selective scholarship awarded to 300 minority and low-income students across the country.
"While grades, extracurricular activities, and recommendations are key to receiving the scholarship, the essays, all four of them, are key," said Darlene Johnson.
Mady's mom was her inspiration for the one essay about her heritage and its impact on her life.
"My mom is very interested in genealogy," said Mady. "When she shared what my great, great, great grandmother had done and some other distant female relatives, I was amazed. These women helped free slaves and people of color. These women also set up communities and education centers in Virginia and Maryland. I am so proud, and it motivates me."
When Maedison-Louise Hughes begins her first year at The Ohio State University in the fall, she technically will be a sophomore because of all the college credit plus courses she completed in her senior year of high school. She is interested in medicine, either becoming a doctor or a veterinarian.
"I love animals and biology," said Hughes, who also was awarded the Morrill Scholarship from The Ohio State University. The Morrill Scholarship Program (MSP) is Ohio State's premier diversity and merit scholarship program, rewarding academically talented students who are actively engaged in diversity-based leadership, service, and social justice activities.
Whatever post-secondary pathway Maedison-Louise Hughes chooses, she is sure to succeed, given all this 18-year-old has already accomplished in high school.
Congratulations, Maedison-Louise Hughes, Independence Class of 2022 Valedictorian and Gates Scholarship Award recipient!