Return to Headlines
Welcome To The All-New CCS Website!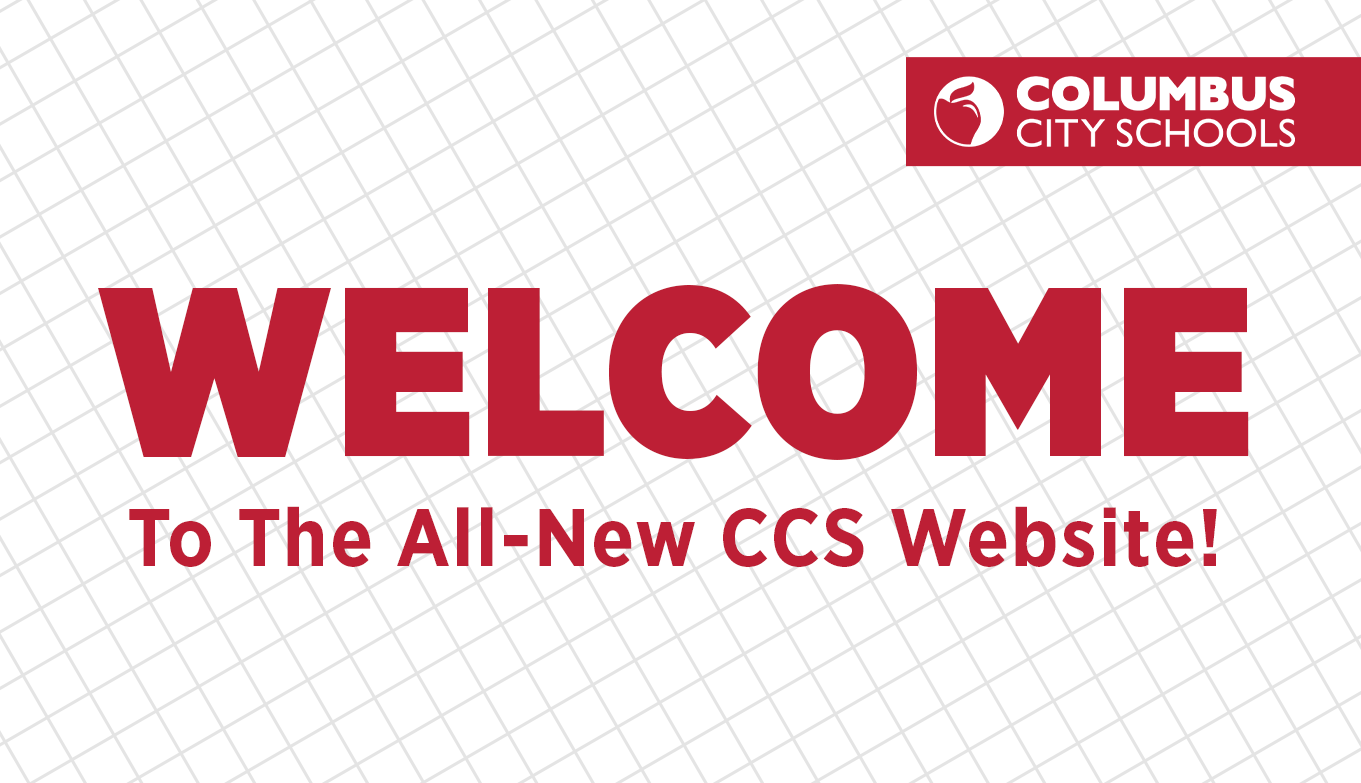 August 2, 2021 -- Over the weekend, the Communications team launched the new-and-improved Columbus City Schools website. This new design and layout is the culmination of a multi-month process alongside our web partner, Blackboard — but it started with you. The CCS Communications and Engagement Department began the remodeling process by first reaching out to the community concerning our current website. We asked what you liked and what you didn't like. We also asked you to compare our website to those of several other large, urban school districts.
Armed with that information, we designed this new website with you in mind. The address has not changed; it's still www.ccsoh.us. This new site is easier to navigate, better branded, and works great on mobile devices too. In terms of functional changes, one that you'll notice immediately is the removal of the large, oversized rotator at the very top of the page — in its place is a static, customizable multimedia mosaic that can be adjusted as needed to more clearly convey important information: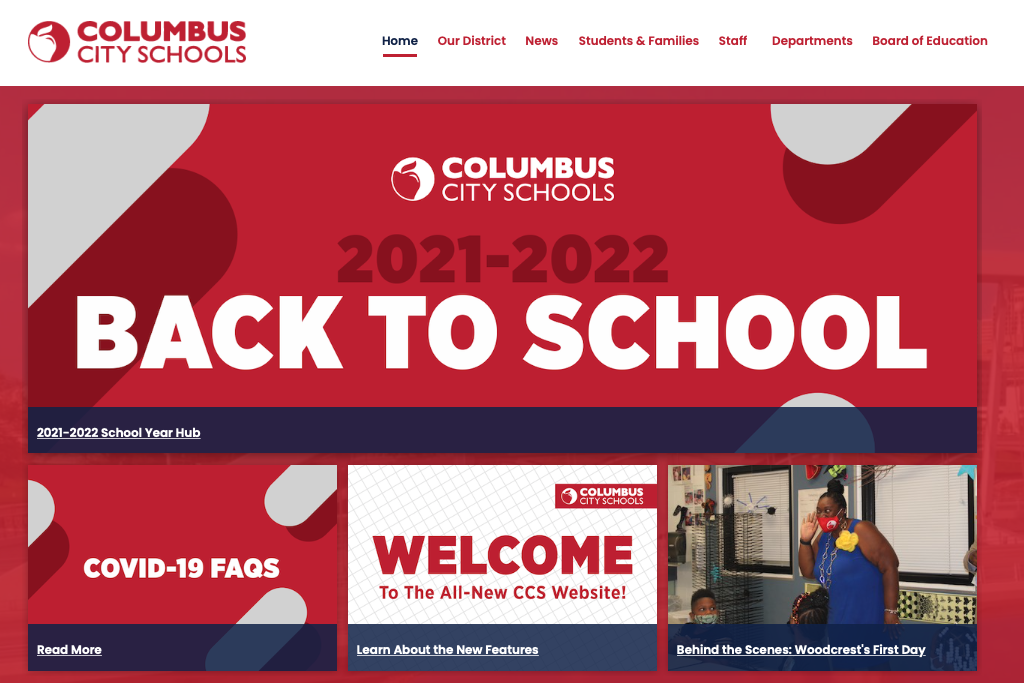 Here, you can see the mosaic in a "1x3" configuration, but it's expandable to up to three items on two rows for a total of six items. Rather than a large rotator, which can only display one item at a time, up to six key pieces of information can be displayed all at the same time on the new website.
We've also taken your feedback, and improved the channel bar at the top of the page and reduced the amount of clutter by limiting the scope of the dropdown menus and condensing the information into a more streamlined system of organization. No longer do the dropdown menus obstruct the entire page:

You'll also notice a new and enhanced area of the site called the "global icons" that permanently places 10 of the most commonly sought-after links by CCS families right in the heart of the homepage. These links are also customizable to continuously meet the needs of the community, and they'll appear at the bottom of every District website sub-page so that they're always available.

Those aren't the only changes you'll see on our new website -- we're also excited to announce that even more improvements are on the way. We'll be integrating our new staff-only Intranet into the CCS ecosystem within the next few weeks, and we're also working alongside our SEO (search engine optimization) partner Yext to create a more robust search system that will get you the answers to questions that you have, faster. We encourage you to click around and tour the new design and let us know what you think!
We're excited about the new ccsoh.us website and are confident you will enjoy a rich web experience that is easier to work with and provides access to information more efficiently.