Return to Headlines
Complete School Enrollment Now, Don't Wait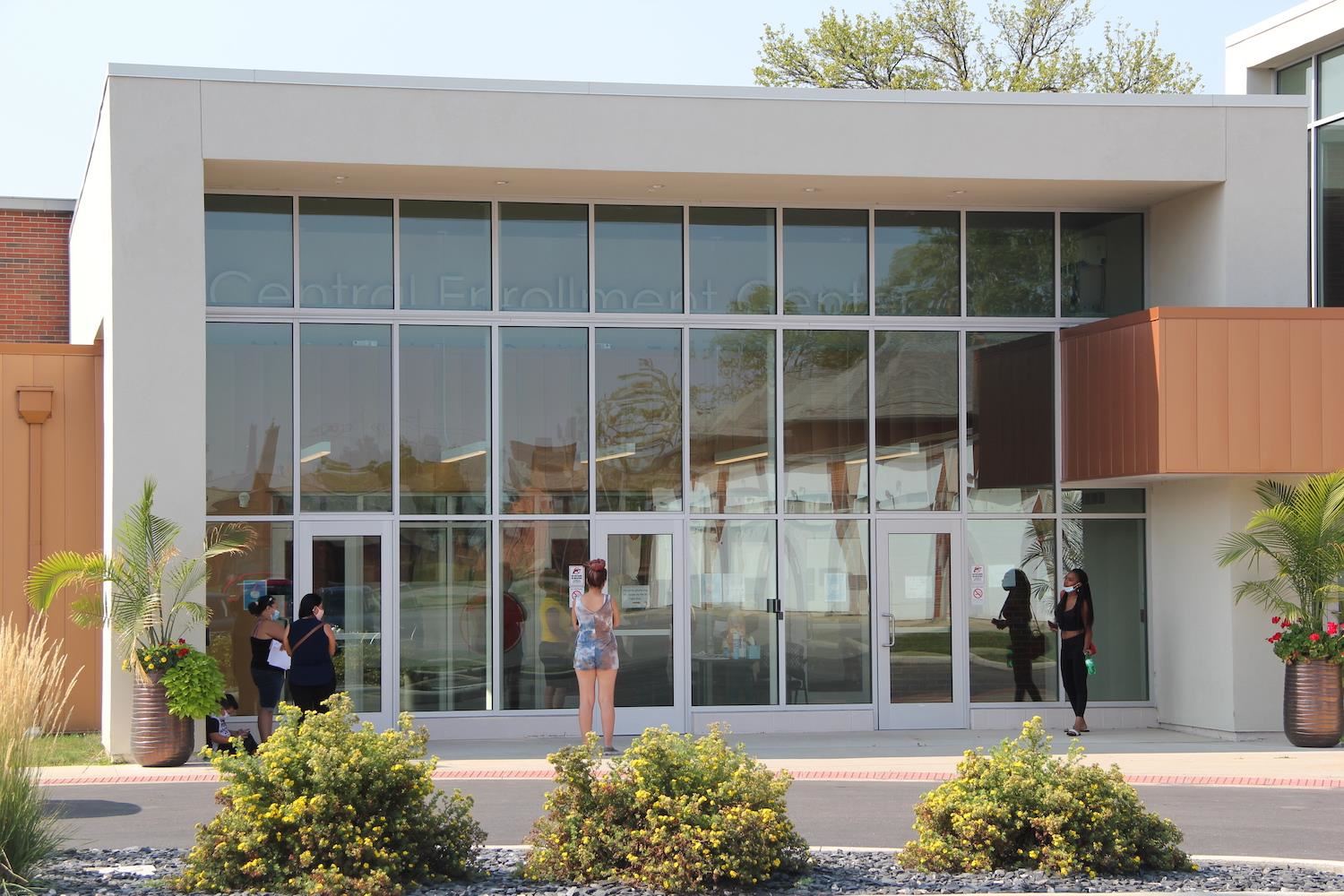 August 9, 2021 -- The start of the 2021-2022 school year at Columbus City Schools is less than three weeks away, which is why the Office of Central Enrollment wants you to enroll your child now instead of later.
"Don't wait until August 25, the day before the first day of school," said Dr. Machelle Kline, the Chief Student Services Officer. "We have made it so easy for families. Everything is on the website. If you have to come to the Central Enrollment Office physically, you have to make an appointment, but hours have been extended this month and next to help."
With the District returning to in-person learning five days a week, the first time since March of 2019, all the information you need to enroll your student can be found online on the District website, and that's not all.
"We have made quite a few how-to videos to help families figure out how to navigate the enrollment process," said Michael Taylor, Central Enrollment Supervisor. "We also have specific, detailed information about the registration documents needed to complete enrollment. There are even instructions on how to upload those documents."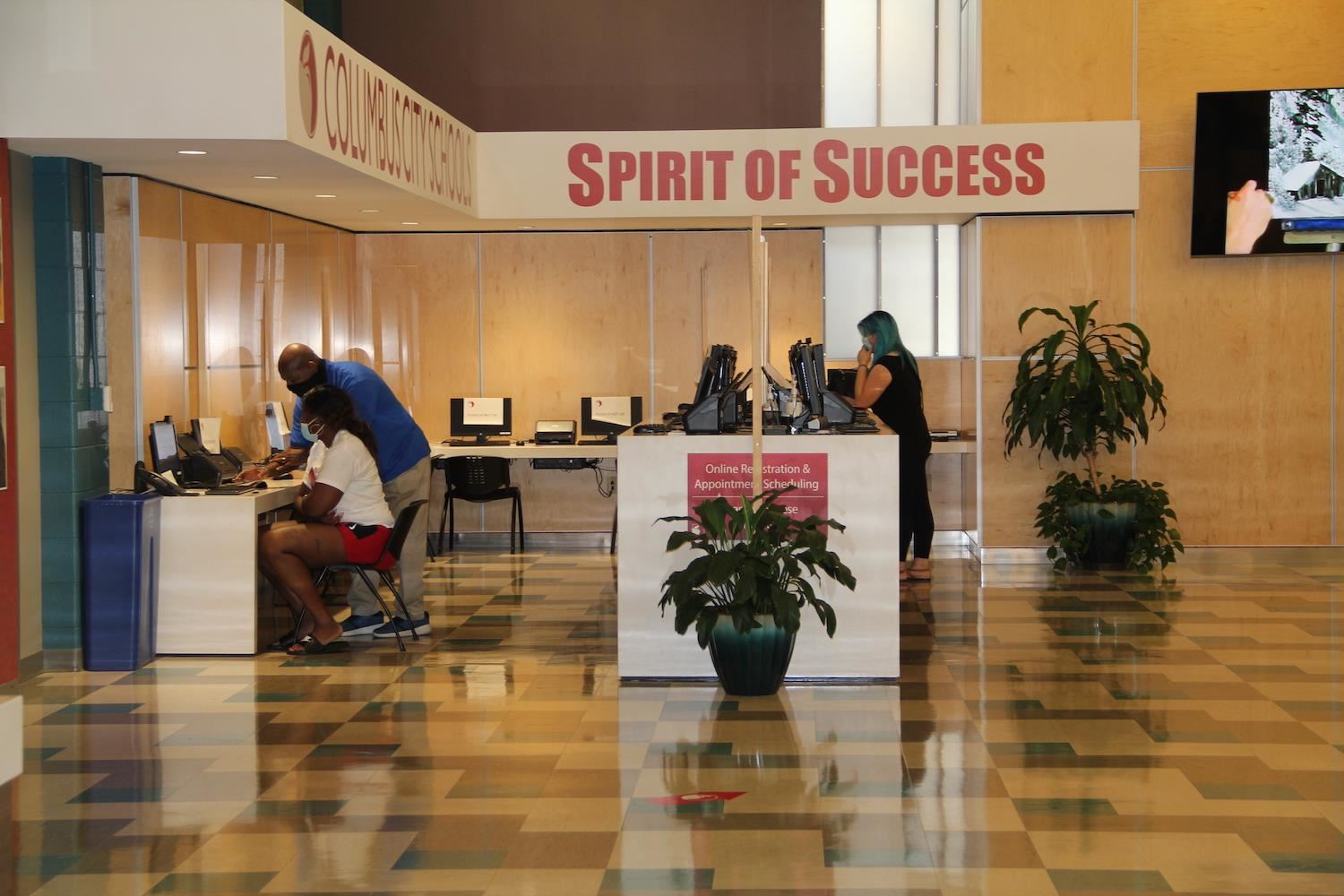 "If families don't have access to technology, they can come and use the computers here at the Central Enrollment Center as long as they have an appointment, use their smartphone, even go to the library and use a computer there to register their child or children," said Tonya Freeman, Director of Enrollment.
Lucille Greathouse, a parent of a 12-year-old middle school student, was using one of the computers.
"My son is already enrolled, but we moved to a new address recently, and his contact information has changed," said Greathouse. "I was off from work today and wanted to come in today, so the school bus knows the right place to pick up my son."
Greathouse wasn't alone. Another parent was working at a computer with a translator, updating her contact information while the grandmother of a child was waiting for her appointment to begin to get her grandchild registered. Appointments are filling up fast, which is why Central Enrollment wants to get the word out.
"We have extended hours for August and September, including Saturdays, to help families complete the enrollment process," said Freeman.
The Central Enrollment Office is open Monday - Friday 8:00 a.m. to 4:30 p.m. Tuesday, Wednesday, and Thursday the office is open until 7:30 p.m., and on Saturday, the hours are 8:00 a.m. to 4:30 p.m. by appointment only. Masks are required inside all CCS buildings.
"For our English as a Second Language families, we have translators available to help as well as special education coordinators, a school counselor, a social worker, and a school nurse to help complete enrollment," said Dr. Kline.
There is also a parent portal liaison to help families navigate the Infinite Campus platform that Columbus City Schools uses. The Infinite Campus Parent Portal allows students to complete their annual update, look at bus information, student schedules, grades, and attendance.
"I love helping families, whether it's resetting their password or just helping them walk through the process," said Jessica Householder, Parent Liaison. "I help them like I help my 75-year old mom."
For more information on how to enroll your child and the documents needed, click here.
To reach Jessica Householder, Parent Liaison, you can email her or call her directly, 380-997-7245.