The Ohio Department of Education and Columbus City Schools provides students and parents with the opportunity of earning high school credit through the Credit Flexibility Option. Through Credit Flexibility, students can use experiences such as extracurricular activites (sports, theater, dance, etc), service learning, volunteer activites, internships, and others to apply for high school credit. In addition, Credit Flexibility also allows students, who can show mastery of course concepts, the chance to demonstrate their knowledge (through tests, projects, etc), earn high school credit, and progress to the next course or level. At CNIS, many of our students come to school with extensive language background or travel / service learning experiences that often times qualifies for high school credit. For more information on Credit Flexibility, please contact our guidance department or click on the links below.
Columbus City Schools: Credit Flexibility Forms

The forms on this link will provide useful information as well as support the application process.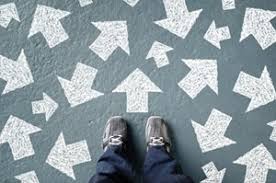 For more information on Credit Flexibility, please contact our guidance department.

Sean Powers

Grades 7 and 8

spowers@columbus.k12.oh.us

Ryan McClellan

Grades 9 and 10

rmcclellan@columbus.k12.oh.us

Jathiya Abdullah-Simmons

Grades 11 and 12

jabdullahsimmons@columbus.k12.oh.us
Columbus City Schools: Credit Flexibility Information

Ohio Department of Education: Credit Flexibility Information