Return to Headlines
Educator Inspires Future Generations of Female Leaders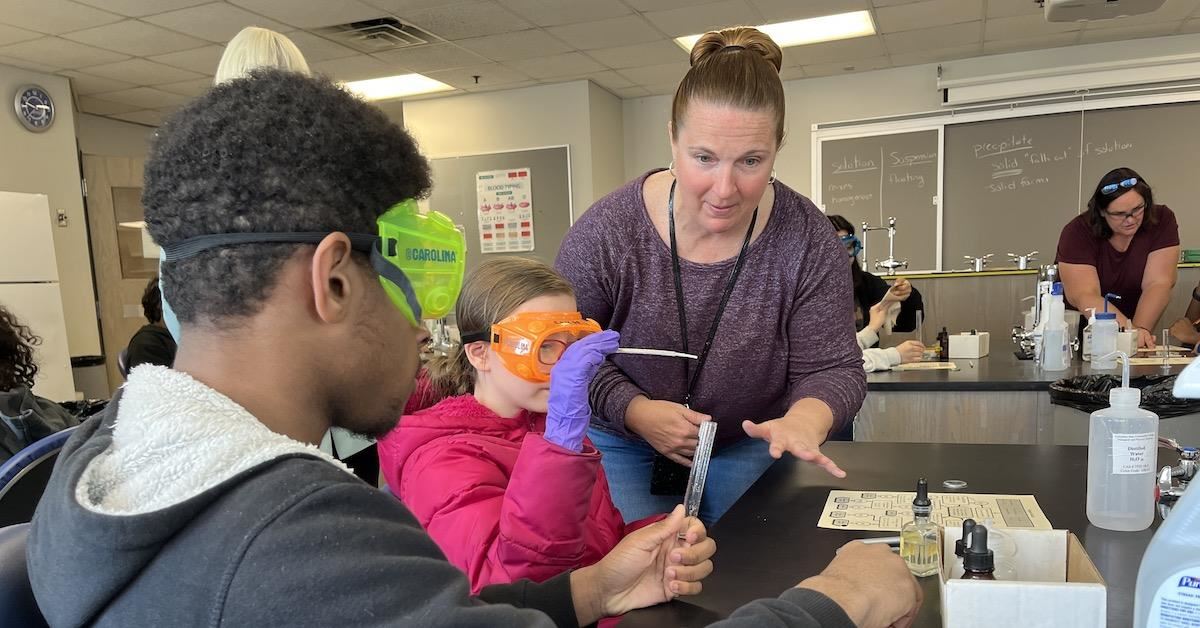 May 10, 2023 -- Fresh out of college, Columbus native Kelly McAllister was eager to give back to her community by kickstarting her teaching career with Columbus City Schools.
To her surprise, the misconceptions that filled her head regarding the inner city school district were quickly proven false. Teaching science and math at the former Barrett Middle School, McAllister soon discovered she needed her students just as much as they needed her.
"Someone once told me that if you lower your expectations, that's all [the students] are going to achieve," said McAllister. "It's okay to set high expectations and adjust them. [It] gives them something to reach for that really causes them to reach for it."
In 2006, the doors to Barrett closed for the final time, but only to open for McAllister at the historic Indianola Junior High School. According to Wikipedia, prior to its closing in 2009, the school was the first junior high school building in the U.S.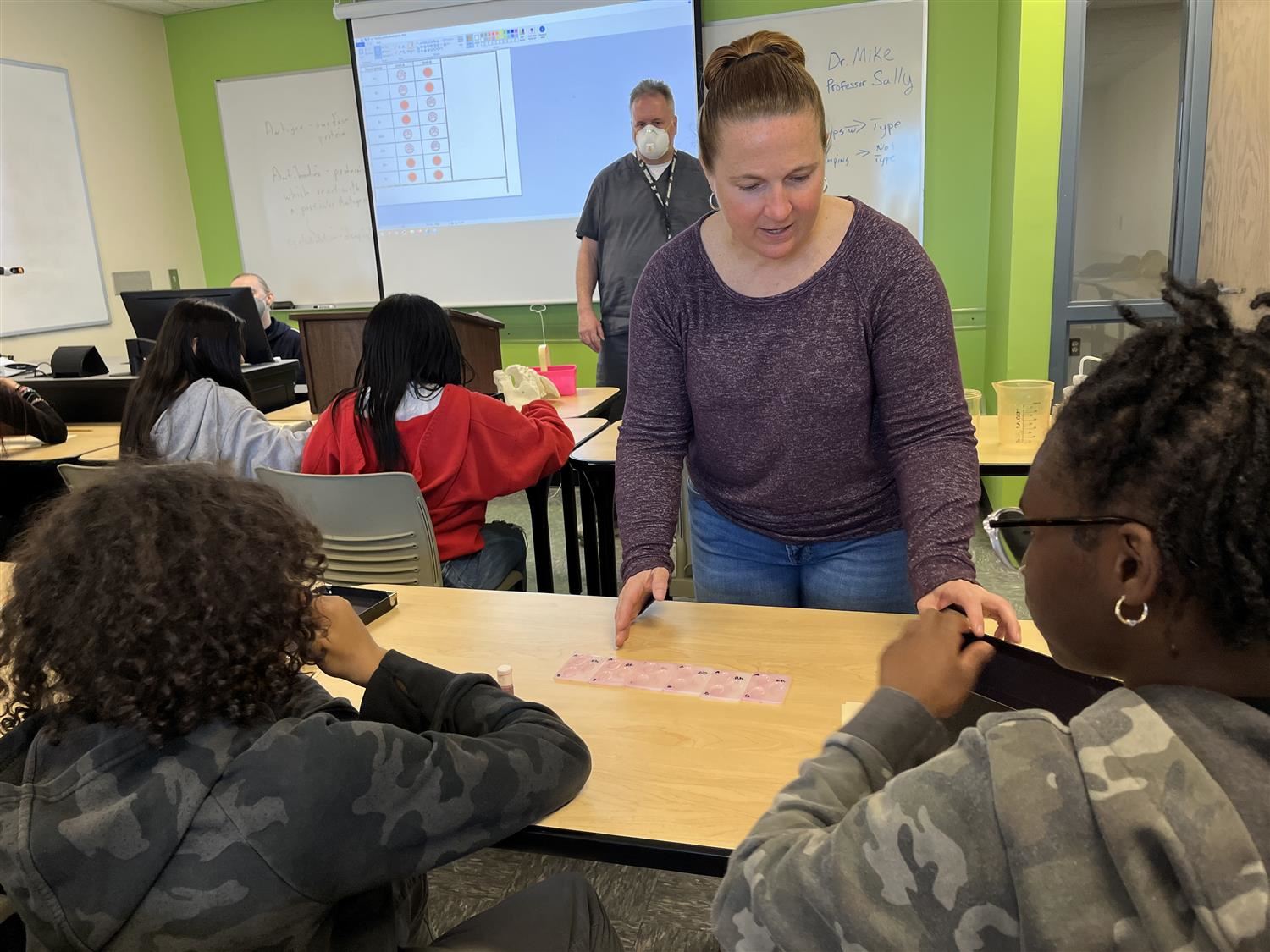 McAllister now finds herself teaching her passion subject - science - at Woodward Park Middle School with several teachers from both Barrett and Indianola Junior. "Even in my lows, I'm still called back to come to this [middle school teaching] environment," she said. "It's those awe moments, those times when [the students] do something so heartfelt. You realize it's worth it."
When asked why she chose science, her answer was simple: female representation in the STEM field. McAllister desires to demonstrate to her female students that they can be strong in math and sciences and that the way for them is already paved.
According to a study conducted in 2019 by Catalyst, women account for nearly half of the total workforce in the U.S., with only 34% employed in STEM.
McAllister provides opportunities for her students to enhance their STEM learning with visits to Columbus State University, where they complete science labs under the guidance of college professors.
"I love the opportunities that we can provide," she said. "I'm really committed to doing the best at getting [the students] to have better science opportunities."
Within the walls of the classroom, McAllister looks to infuse a spectrum of different learning strategies to prepare her students for the next immediate level in their education: high school.
"McAllister is a highly structured and organized teacher, and it is evident in the classroom as students clearly know her structure, routines, and consistency," said Paul Bailey, principal of Woodward Park Middle School.
When describing her teaching style, McAllister believes that while she may not be "the fun teacher," she holds high expectations that her students will be better people when they depart her classroom every day.
"They know when they come into my class that we have fun, we're going to learn a lot, and they're going to walk away being a better person," said McAllister. "I think they appreciate that, and I get a lot of respect from the students because of that."
McAllister is rounding out her 21st year with the District. While she has no plans of relocating to a new role any time soon, she entertains the idea of staying in the school system in a tutoring role and working one-on-one with students.
"My mom and dad always said when you find a job, it needs to be something you love doing. You wake up every morning and want to do it," she said. "I thought, 'What was the one thing that I really enjoyed doing?' and it was being around kids."
---