Return to Headlines
New District Fellowship Program Offers Unique Approach to Teaching and Learning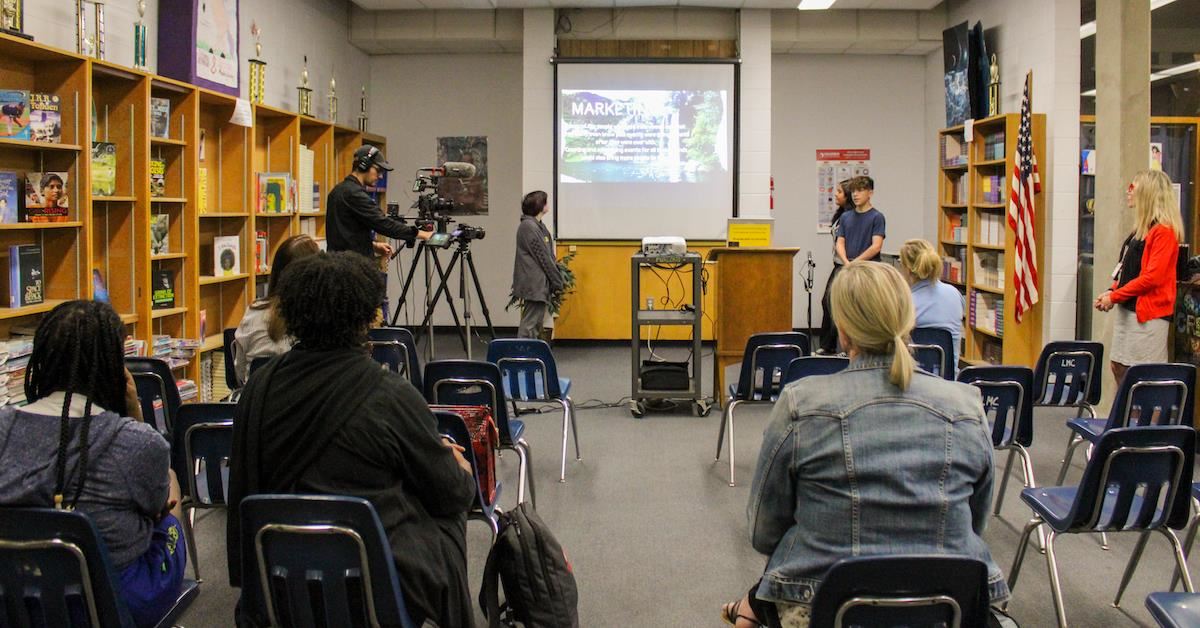 June 14, 2023 -- A new fellowship program is helping teachers learn new methods of educating, all while engaging students in their community and learning that their voices can make a difference.
The Korda Institute's Fellowship for 21st Century Teaching and Learning kicked off in January of this year with its first Columbus City Schools cohort of 25 middle school teachers. The fellowship ends in December 2024, when teachers will earn a Korda Institute Master Teacher Certification, along with CEU credits.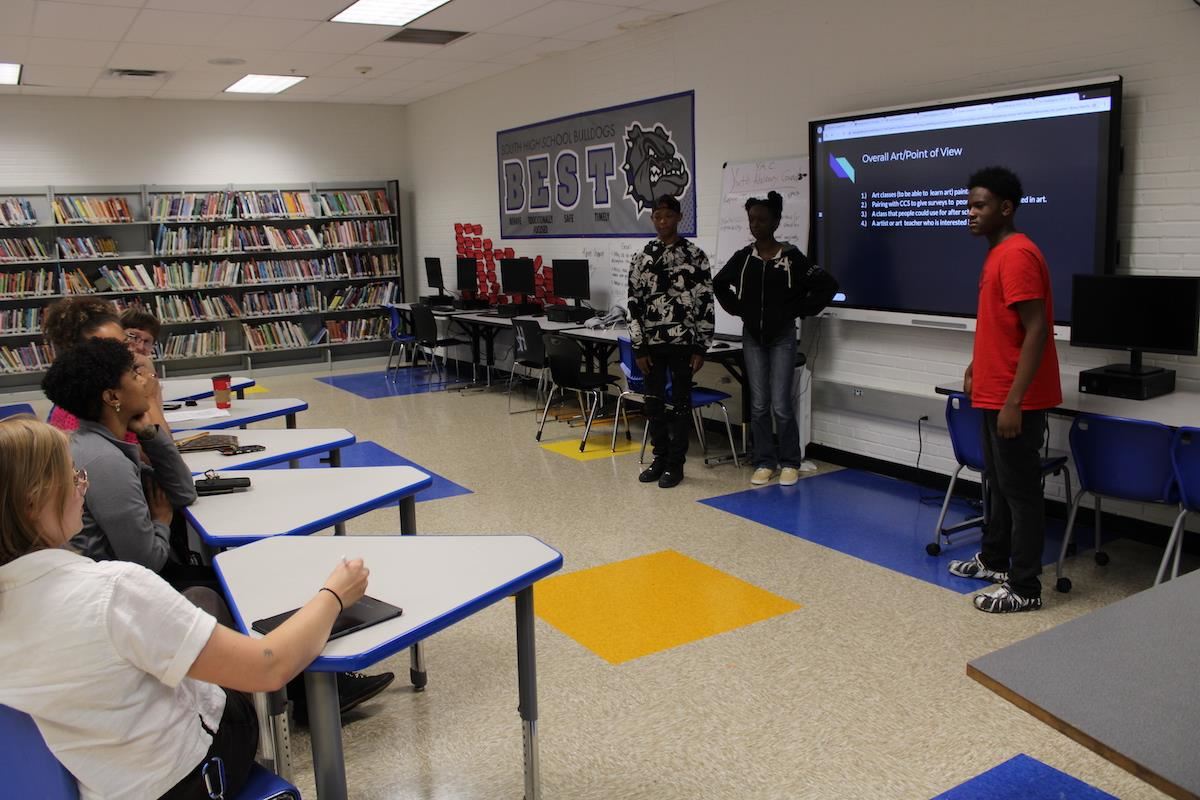 Dr. Danielle Bomar, certification program director with Korda Institute and previous Columbus City Schools high school principal, explains the core philosophy of Korda Institute.
"The Korda Institute challenges the notion that the traditional approach to teaching is the only way, and instead emphasizes the importance of listening to students and empowering them with a voice, " said Bomar. "It involves allowing students to determine what they want to learn and when they want to learn it, enabling them to confidently present and share their knowledge with others in a meaningful manner."
As part of the cohort, teachers had a pilot project designed to get students to think critically about solving problems while also getting them out in the community.
South High School art teacher, Allison Venturella, expressed the significance of this approach.
"This type of learning makes our students the teacher," said Venturella. "It allows them to research their own information, exploring their own interests, and equip them with skills for life."
Venturella's seventh-grade art class was involved in the cohort, exemplifying their dedication to providing their peers with practical knowledge of various art genres and empowering them with the tools to look beyond the classroom for art inspiration.
In partnership with All People Arts, co-chair Shelbi Toone, attended the art presentations at South High School, showcasing the organization's commitment to engaging and uniting students within the community on the South side of Columbus and beyond through art.
As a creative individual, Shelbi expressed her enthusiasm for the students' art project presentations.
"I want students to know that they have an art gallery right here in their neighborhood," explained Toone. "If they aspire to take their artistic endeavors to the next level, All People Arts is here and ready to support each participant in making their dreams a reality. These students shine brightly, and we are honored to serve as their local gallery resource. Our doors are always open to this group of talented students."
Another project took place at Ridgeview Middle School, which partnered with Columbus Metro Parks. Seventh- and eighth-grade students went out in the community and discussed how to solve the problem of getting more visitors to the parks.
"Students gave each other jobs, and they had to come to class with those jobs done," explained Dara VanEngelenhoven, Ridgeview eighth-grade science teacher. "It was very interesting for me to take that step back and let them delegate. I'm really proud of them. They took these lessons to heart, and it's a reflection on what kids can do."
Students conducted interviews and surveys to create solutions ranging from partnering with organizations like CoGo Bike Share, increasing signage in different languages, increasing the amount and type of events, and educating current visitors about climate change.
"When you go out in the community and interview people, it doesn't feel like a classroom project anymore," said Ridgeview student Lilyana Wulff. "It's a community project. It's everyone in the community working together."
"It's more fun than other school work because you feel like you're actually involved and like your work matters," said Ridgeview student Evelyn Coen. "Kids don't usually get a chance to put their voices out there. It's hard for kids to make a difference. I hope our solutions actually help the Metro Parks."
Jill Snyder, officer and engagement manager at Metro Parks, said she was impressed with students' research and presentations.
"I have been super impressed by all the students and how much work they have done in terms of research, presentation, and getting up to talk to an audience, which is not the easiest thing," Snyder said. "They did a great job, and they have some great ideas."
For VanEngelenhoven, this pilot project has been about empowering her students.
"The reason I wanted to get involved with this project was to empower my students, give them a voice, and let them see the result of their voice," VanEngelenhoven said. "Here, they really got to see the outcome of expressing their voice."
---