Return to Headlines
Spirit of North High School Lives On at Dominion Middle School
December 1, 2022 -- Although years and distance may separate Columbus North High School graduates, their memories and friendships remain constant.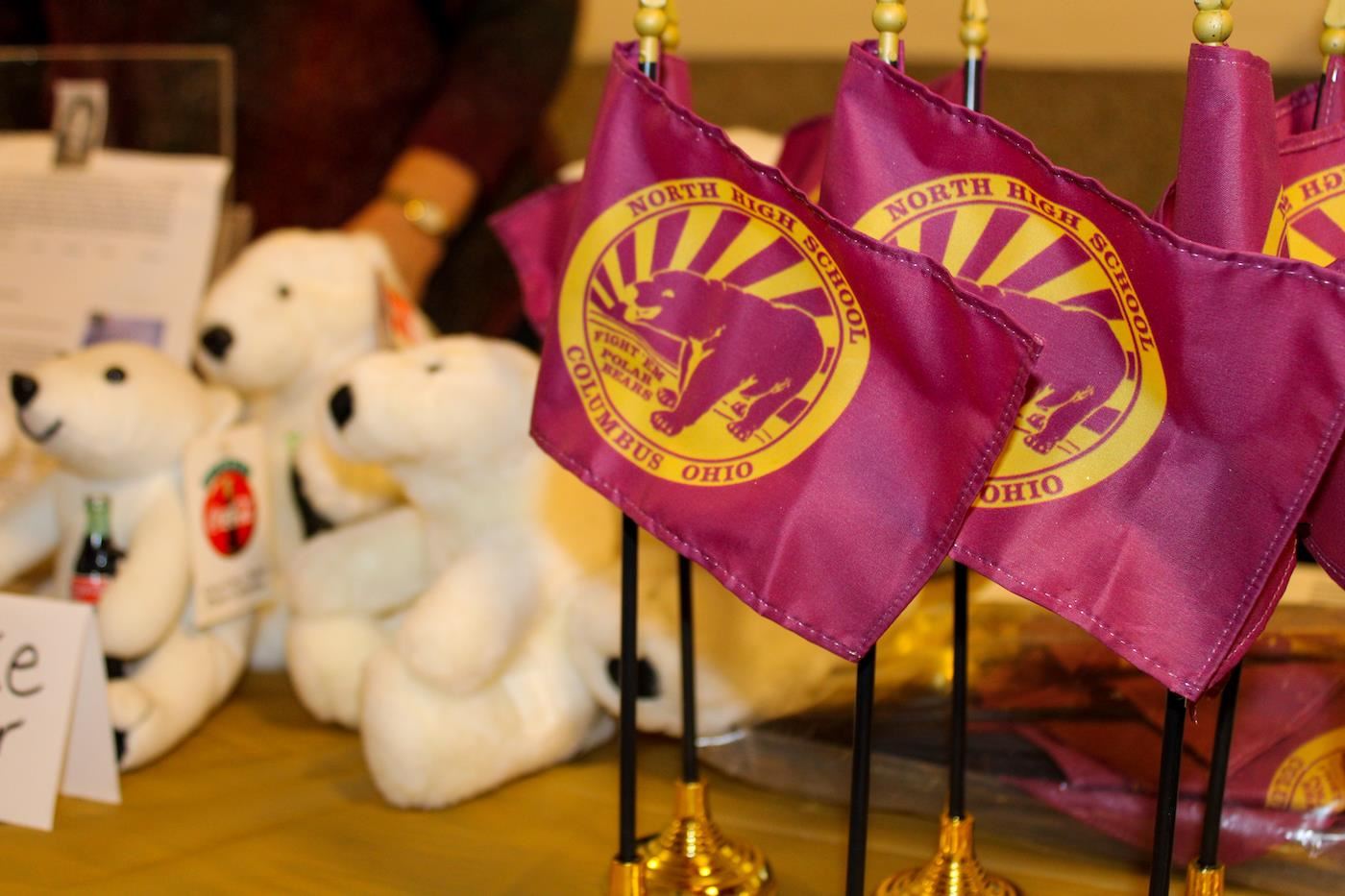 Ronald Alvarez graduated from the former Columbus North High School in January 1962. At a recent Open House event, Alvarez greeted friends and shared stories of people in photos that line the hallways at the now-Dominion Middle School.
"I have moved all over the country, and I still always come back," Alvarez said. "I drove 200 miles, about three hours, to get here tonight. Even when I lived in Texas and Miami, I would fly here. A lot of us do. Even those who move away still come back."
Columbus North High School officially closed in 1979 due to declining enrollment. The building opened a year later as the North Education Center. It offered various student services; high school and workforce development classes, GED, ESL, and computer classes, along with a daycare center. Since then, it has been a swing space for other schools during building renovations. Schools include East High School and Linden McKinley STEM Academy 7-12, Columbus North International High School, and now home to Dominion Middle School.
The Open House event led to a Veterans Day ceremony where North High School alums presented Dominion with a new American flag. The group is also working on renovating the flag pole in front of the building.
"I thought what better time than Veterans Day to bridge those gaps between the young and old to celebrate contributions of our veterans and alumni to the community," said Dominion Principal Dorothy Flanagan.
At the Veterans Day ceremony, Dominion blended the old with the new, incorporating the North High School song while honoring alumni and community members who have served. Special guest Major General Deborah Ashenhurst (U.S. Army, retired), who serves as the director of the Ohio Department of Veterans Services, was the keynote speaker.
Ashenhurst graduated from North in 1977 and enlisted in the military in 1978. Her fondest memory of high school is the feeling of community and belonging.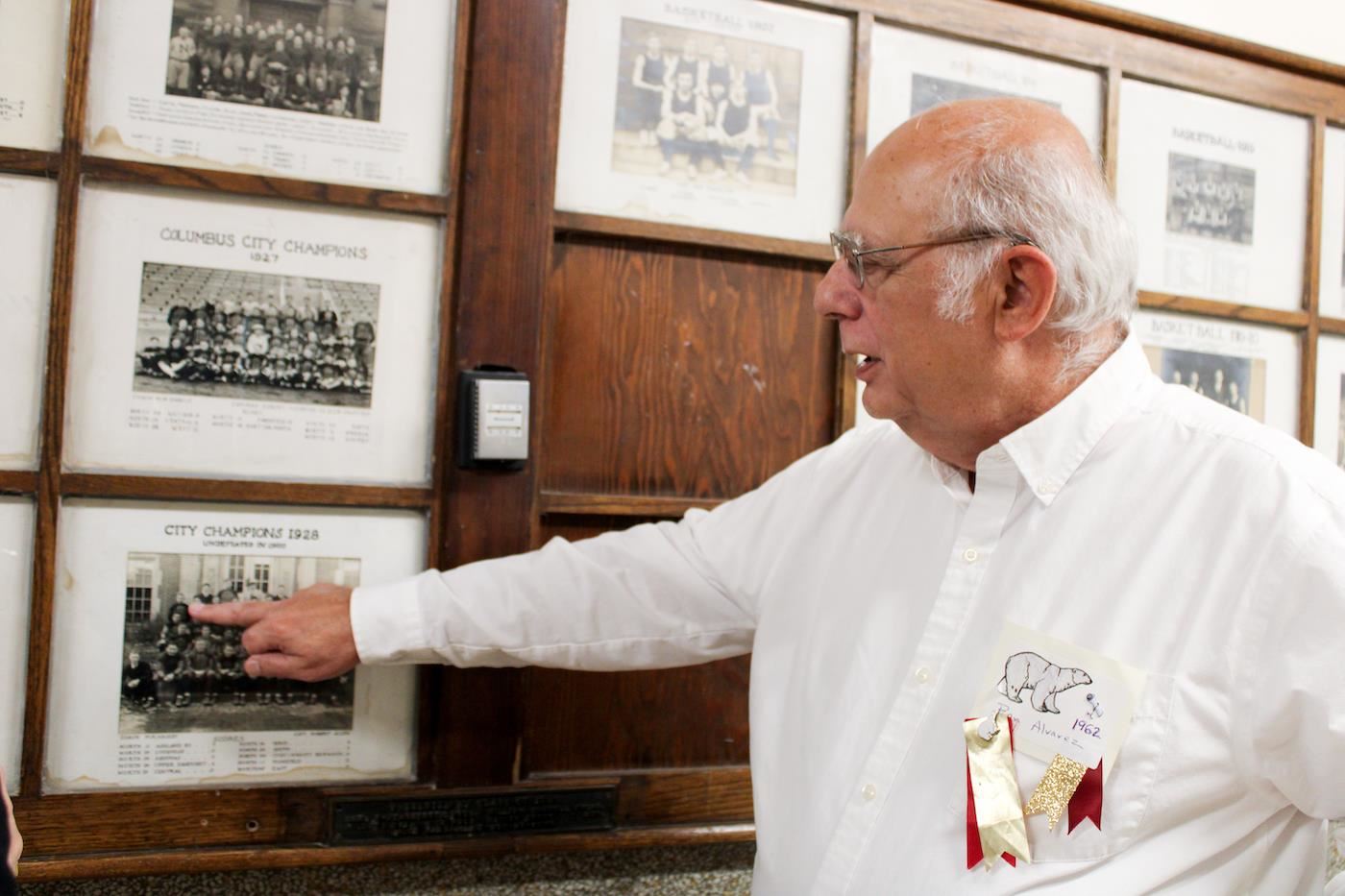 "Everywhere you go, you're known because someone will say, 'you're a Columbus North graduate!' or 'oh, you're a polar bear!' You find each other across the nation," she said. "Somehow, it always comes to the surface that you graduated from North High School because it feels like a legacy you're part of. I wish I knew what it was. I would recreate it and make it so that all people felt they were part of something that special because that's what you feel as an alum of North. You feel like you're part of something special, something bigger than yourself."
Many alums and former staff, including Lynn Boetcher, agreed. Boetcher served as assistant principal of North High School from 1969-1977. He spent about 55 years of his career working for Columbus City Schools, including working as a teacher at Linmoor Middle School and as principal of Briggs High School, Yorktown Middle School, the former Monroe Traditional Alternative Middle School, and Westmoor Middle School.
"Of all the city schools in the state of Ohio, I don't think anyone equals Columbus City," Boetcher said. "I'm partial, but I always felt very comfortable working in Columbus City Schools."
Boetcher showed off the name tags he kept from his time at North High School. Although he wasn't a student at North, the memories bring him back.
"The fact that the school has been officially closed since 1979, and you still have a lot of people who come back speaks a lot to the camaraderie of people who attended North," Boetcher said. "I enjoyed my time here."
Alumni shared memories that made their time in high school special, such as going to Jerry's Drive-In with friends.
"There were two drive-ins, and they were like the ones in the old movies," Alvarez said. "That's where we went on Friday and Saturday nights. You would load up your cars and go to the drive-ins. A lot of the old movies that show the 60s and old rock and roll, that was like our life. People just hung out together."
Ashenhurst said she appreciated Dominion keeping the spirit of North High School alive.
"I can't tell you how impressed I am that they were able to merge the culture of Dominion into the culture of what used to be North," she said. "I just hope as these kids graduate from Dominion, they go forward just like Columbus North graduates did and feel like they are part of something greater. The school has done a phenomenal job carrying on the traditions that were part of North High School and were important to us and for the young people to be part of. Some of that is missing today – the sense of belonging, duty, and respect for each other. Hopefully, this will help bring that along with Dominion. The way they integrated the culture into the historical value of what Columbus North was, is touching."
---