Return to Headlines
Pandemic Unites Parents and Special Ed Teachers at Arts Impact Middle School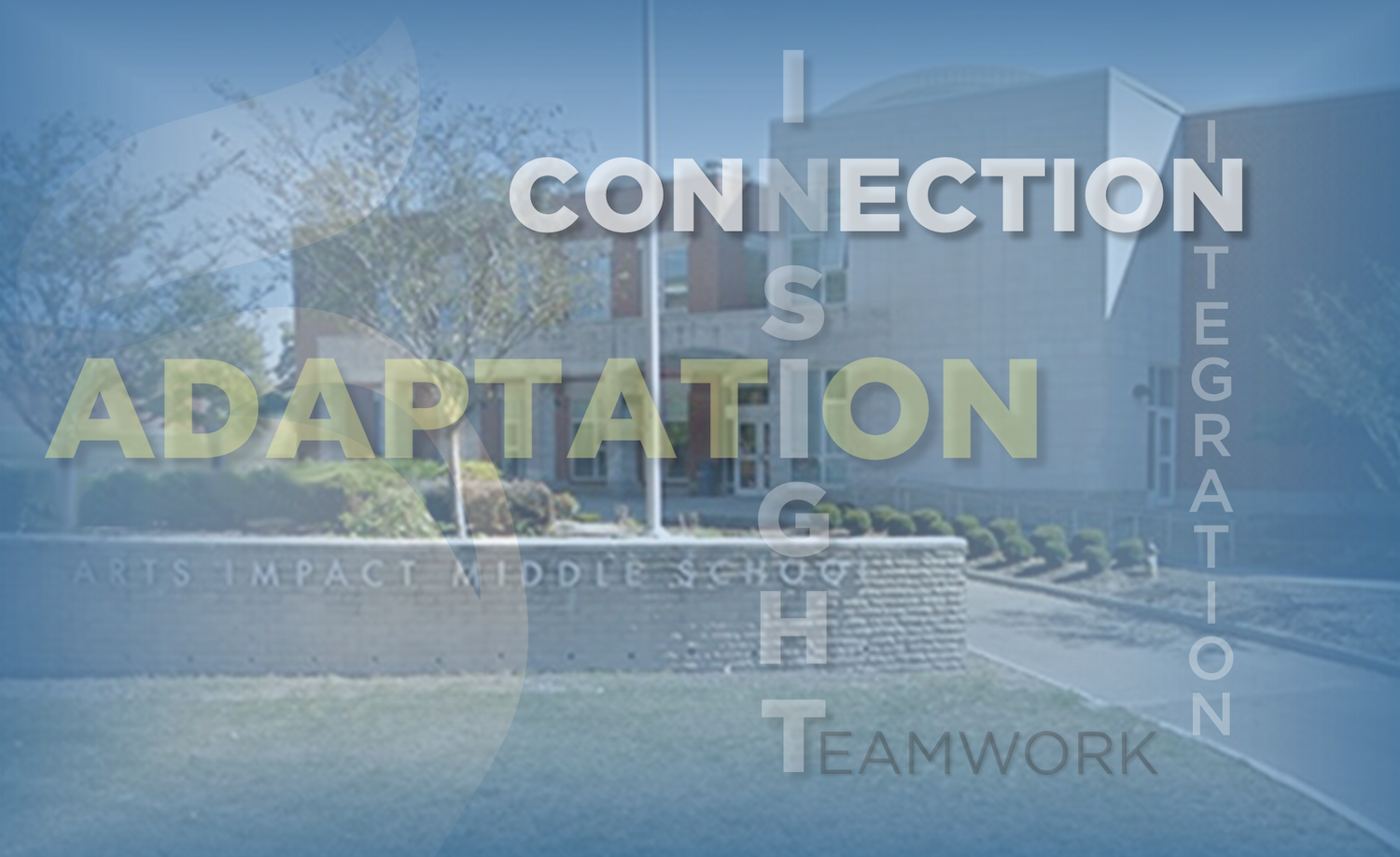 April 12, 2021 -- The COVID-19 global health pandemic that altered education in unprecedented ways for Columbus City Schools has also forever changed how special education teachers in the District serve their students and families.
"Every year, our teachers and intervention specialists are tirelessly dedicated to our special education students and their families," said Kyra Scholenbach, Executive Director, Special Education/Student Support Services, Columbus City Schools. "This year, the dedication rose to a whole new level as we struggled initially reaching our students and providing access in a completely remote learning environment."
Columbus City Schools has just under 9,000 students with an individual education plan (IEP) that requires additional support services. At the Arts Impact Middle School (AIMS), the six special education teachers and intervention specialists work together like a well-oiled machine.
"I couldn't be more proud of my Orthopedic Impairment team, which is multi-grade," said AIMS Principal Erica Dodson. "Students are not defined by impairment but grade levels to build a culture of inclusion. Four days a week, I see and hear these educators providing in-person instruction and virtual learning to students at home."
The AIMS Principal says that's possible because of many factors, including the District's initial purchase of hundreds of iPads currently in the classroom for remote and in-person instruction. Most recently, the District is partnering with the City of Columbus and Councilmember Emmanuel Remy. Using CARES Act funding, the District purchased an additional 356 iPads to support special education students. The iPads have features including speech-generating programs and onboard visual displays that support learning in the classroom and remotely.
"These iPads help reach families and students that perhaps could not attend in-person learning," said Scholenbach. "Students at home can engage with peers and teachers, making them feel part of the typical classroom setting. This is important for authentic learning and engagement."
"Our goal is to be able to connect with a child that hasn't been able to connect for whatever reason," said Special Education Teacher Emily Trego. "We use a variety of tools, some computers, buttons, switches. We create an environment where students can use their heads, hands, arms, even feet to process and learn. I had one student who was so happy with the connection we made together, and he told me a joke. That was the best."
"My job is to shout the worth of my students," said Teacher Angie Bell, who's been at AIMS two years, the District for eight. "No one is segregated at AIMS. All students interact with one another. It helps all middle school students develop awareness and empathy."
"It's not about what our students can't do; it's about what they can do," said Teacher Vicki Boddeker. "Like with any student, we try to get the best out of them. What can they do independently once they are no longer in school? Do they have skills that we can develop while they are in school, so they are ready to work after school?."
"In middle school, you start thinking about jobs for these students," said Teacher Lindsay Bain. "You focus on life skills, and possibly the career center is a pathway."
Julia Casagrande is the newest member of the Orthopedic Impairment team at AIMS. She is a student-teacher working at AIMS while completing her studies at the Ohio State University.
"I'm not going to lie, teaching completely virtually was like teaching on steroids," said Casagrande. "It made me realize the importance of a team. I love what we do and the difference we make."
The pandemic has forever changed the process for these Special Education Teachers, Instructional Assistants, and Childcare Attendants.
"For me, the technology opened my eyes," said Teacher Lori Bennett. "It was like looking in a two-way mirror. I saw these families with my AIMS student and three other children also at home. Parents were not only caregivers, but they were teachers too. They also got to see our lesson plans and everything we do to work with their child."
Collectively the Orthopedic Impairment team at AIMS has close to 60 years of teaching experience. The global pandemic honed their skills when it comes to insight and adaptation. That makes Erica Dodson one proud principal.