Return to Headlines
CCS Success: Monique Jacquet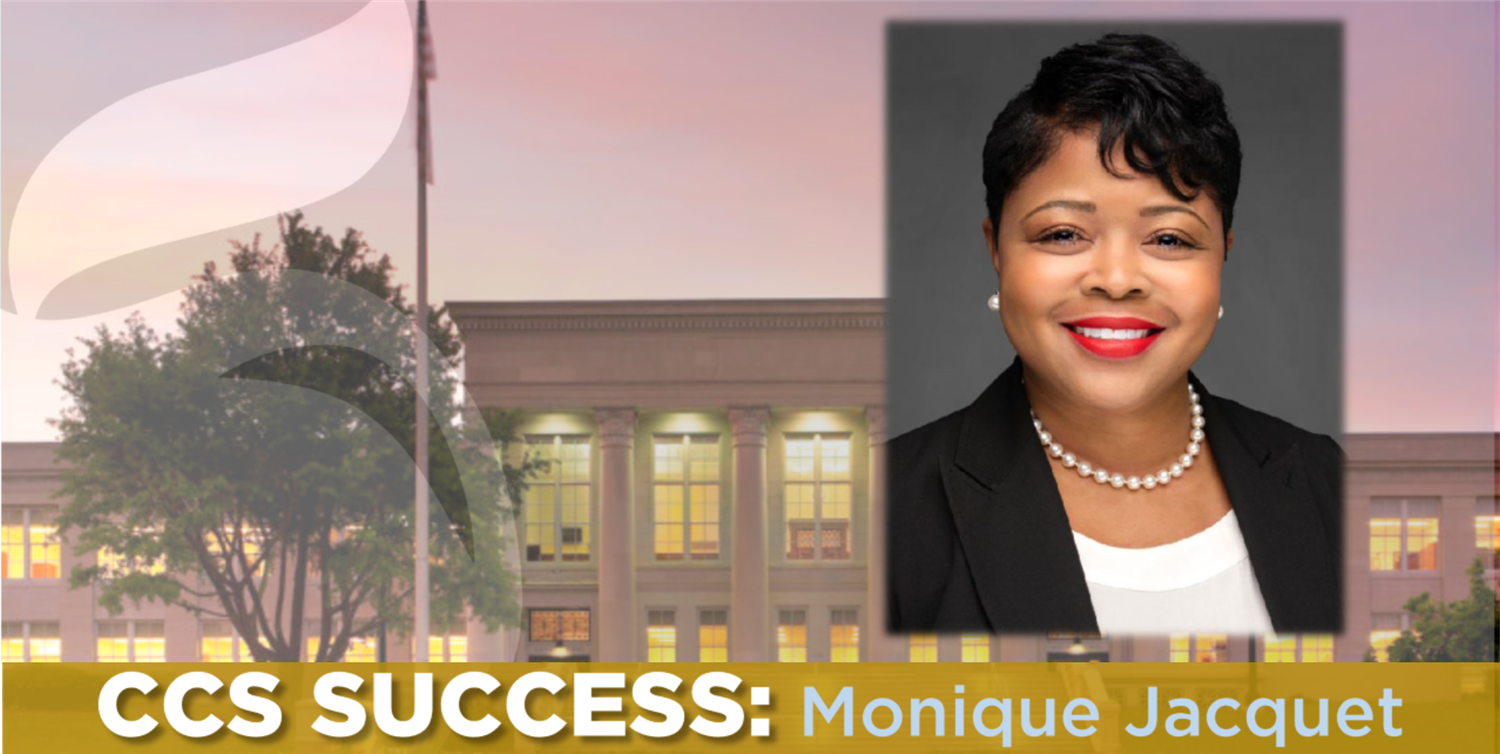 CCS SUCCESS is a feature highlighting former CCS graduates and their success within and beyond our District.
Columbus City Schools has been educating students for over 150 years, and many graduates are continuing to impact the community, state, country, and world. The following feature is a profile of a former student who has committed her career to educate youth and prepare them for successful pathways in many walks of life.
Monique Jacquet - Chief of Staff, Columbus City Schools
Q – Why have you chosen education as a career path?
Growing up as a student in Columbus Public Schools, I had many wonderful teachers and administrators who were caring, consistent, and invested in my academic success and personal well-being. In many ways, the teachers and administrators in my K-12 journey were members of the extended village who had a role in raising me in partnership with my family.
From the time I was old enough to conceptualize the idea of "career", I knew I wanted to be a teacher and have the kind of impact on the lives of young people that my teachers had on the lives of so many, including me.
Q – What are the schools that you attended during your CCS experience?
West Broad Elementary School
Champion Middle School
East High School
Q – What you could share about a teacher(s) or administrator(s) who helped enlighten your path?
It was my 9th and 12th grade English teacher, Ms. Sandra Denton, who inspired me to become a High School English teacher. It was under Ms. Denton's tutelage that I developed a true love of literature and learned the power of words and effective written communication. But we learned so much more than British Literature and Composition in Ms. Denton's KAP class our senior year. She instilled in us perseverance, critical thinking, and how to collaborate with others to achieve a common goal. These skills helped to solidify my success in my post-secondary experiences.
Also, my high school principal, Mr. Henry Scott, once said to me, "Never forget where you come from, and that there is still work to be done."
After earning dual Bachelor's Degrees in English and Secondary Education, I returned to my alma mater, East High School, to teach 12th grade English next door to my mentor, Ms. Denton.
Q – Finally, what would you tell a student who would be interested in choosing a career in public education, and what may that look like in 20 years?
In my twenty-three-year career in Columbus City Schools, I have had the honor to serve in many professional capacities. I have always considered myself a member of my students' extended village, in partnership with their families to help ensure the best outcomes for them.
When I see my former students thriving years after they've matriculated through our school system, I beam with immense pride. It's a feeling I imagine Ms. Denton felt to see me fulfill my dream of becoming a teacher and walk in my purpose as a career educator and leader, knowing that she played a significant role in my life's path. The adage is true – to teach is to touch the future.
What we pour into our children today has the power to impact our community and world in ways we can only imagine. There is no greater privilege."
Mrs. Jacquet's former teacher, Ms. Sandra Denton, was contacted for her reflection and she says, "as a student, Monique was conscientious, self-disciplined, and had vision."