Return to Headlines
Columbus City Schools and COTA Partner on New Transit Resource for Students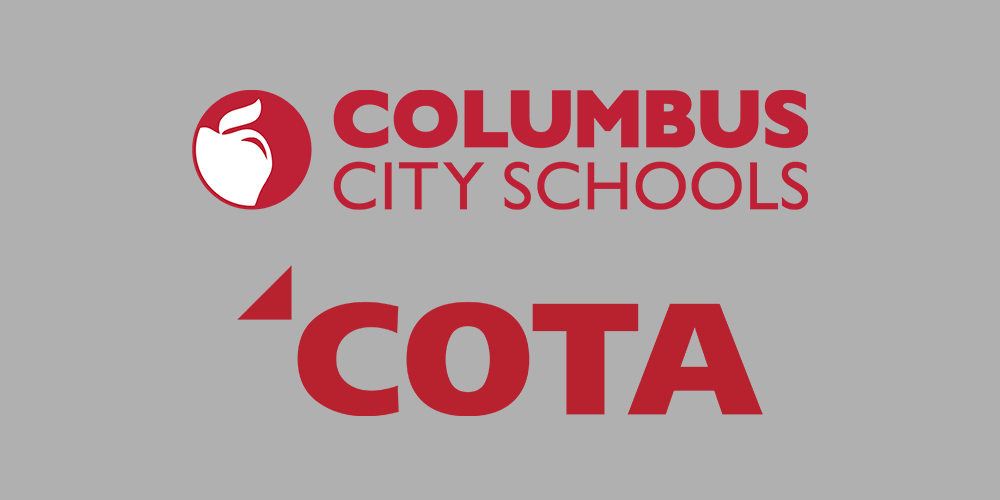 March 3, 2021 -- Columbus City Schools (CCS) and the Central Ohio Transit Authority (COTA), in collaboration with Mid-Ohio Regional Planning Commission and Capital Crossroads Special Improvement District, are partnering to provide supplemental transportation services for CCS students in grades 8-12.
The Columbus Board of Education approved the legislation on Tuesday to spend $216,000 of CARES Act funds to provide 8,000 COTA passes at no cost to the students or their families. These passes are supplemental and do not replace the District's yellow bus services that are provided to students who qualify for transportation to and from school.
"We believe that this new partnership with COTA will be a great benefit for our students and their families," said CCS Superintendent/CEO Dr. Talisa Dixon. "This partnership provides so many more opportunities for our students. Using public transportation is a life skill that many have grown up using in a large metropolitan area. We want our students to learn about it and use it as a supplemental transportation service."
The COTA passes are active through August 25, 2021. Students will use a QR code on their cellphone to board the bus for services. Students who do not have access to a cellphone will be provided a physical card to access COTA services. Students can use these transit passes for extracurricular activities, internships, other enrichment experiences such as summer programs, or to get to and from school if they prefer.
"One of the most critical issues to our community is ensuring that students of the state's largest school district can safely return to the classroom to learn and achieve," said COTA President/CEO Joanna M. Pinkerton. "As the region's mobility solutions provider, COTA is committed to working with our community leaders to connect people to prosperity, and that includes equitable access to education through mobility options. I thank Dr. Dixon for reaching out to COTA and we are honored to help provide students and their families with access to our world-class service through this valuable partnership."
COTA and CCS will provide school-specific maps showing all of the nearby bus stops and routes around each of the District's high schools and middle schools. The organizations are also partnering to provide additional travel training resources for students.
Students who are interested in receiving a free COTA pass should contact their school principal for additional information.
"Throughout the past year, we have been able to find creative ways of supporting our students and their families, and this is no different," added Dr. Dixon. "We are looking forward to launching this partnership and empowering our students with another resource on their academic journey."