Return to Headlines
New Chromebook Cases for Every Colerain Student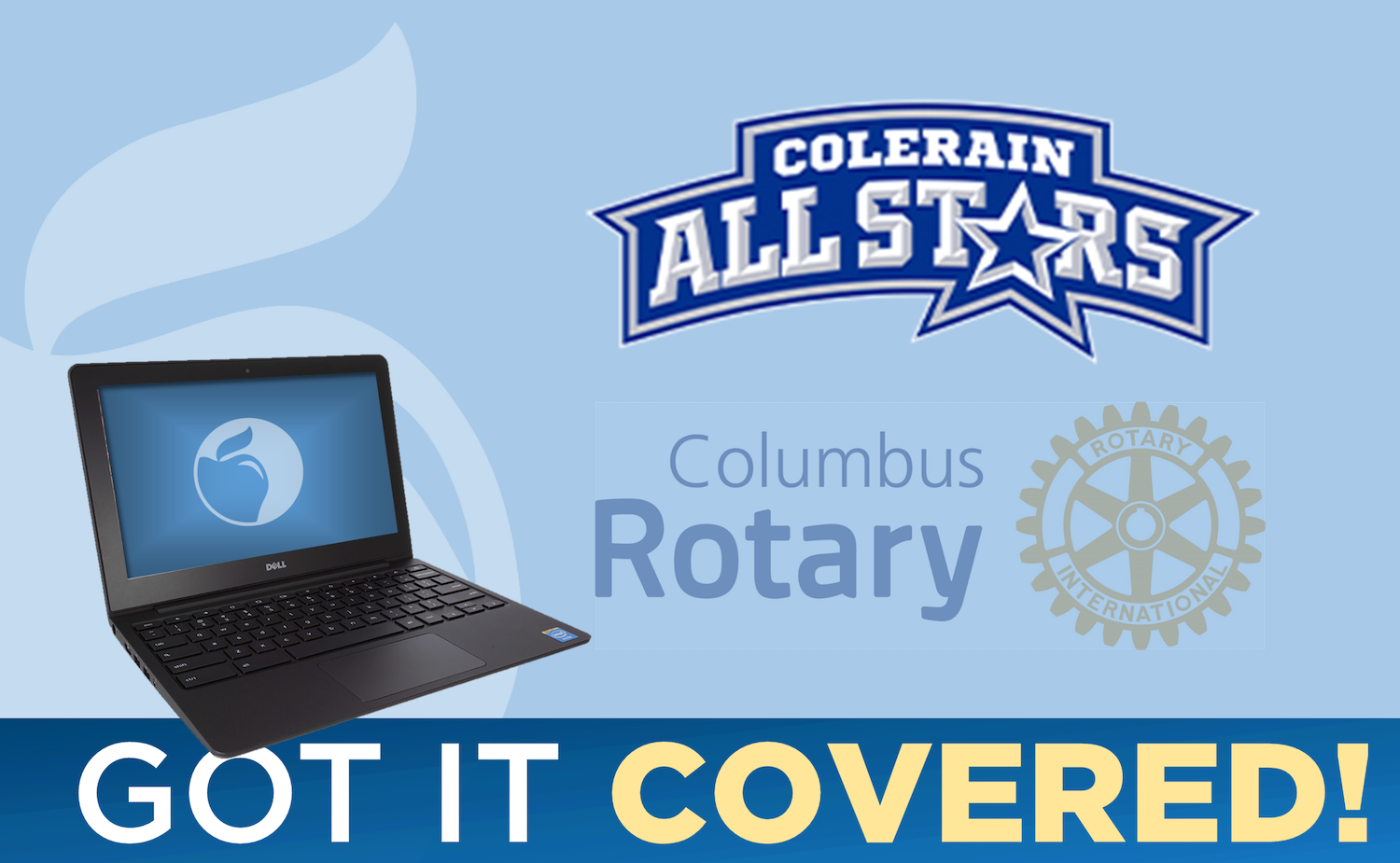 March 30, 2021 -- For the last 47 years, the Columbus Rotary has supported the students at Colerain Elementary School. The only thing different about the previous year was no big in-person holiday party due to COVID. Instead, the Columbus Rotary gave all 171 students something they can really use.
"They bought laptop cases for every student at Colerain," said Principal Candace Nespeca. "That's what the students need. Something with handles and a strap so students can carry their Chromebooks back and forth from school now that we're back in the classroom."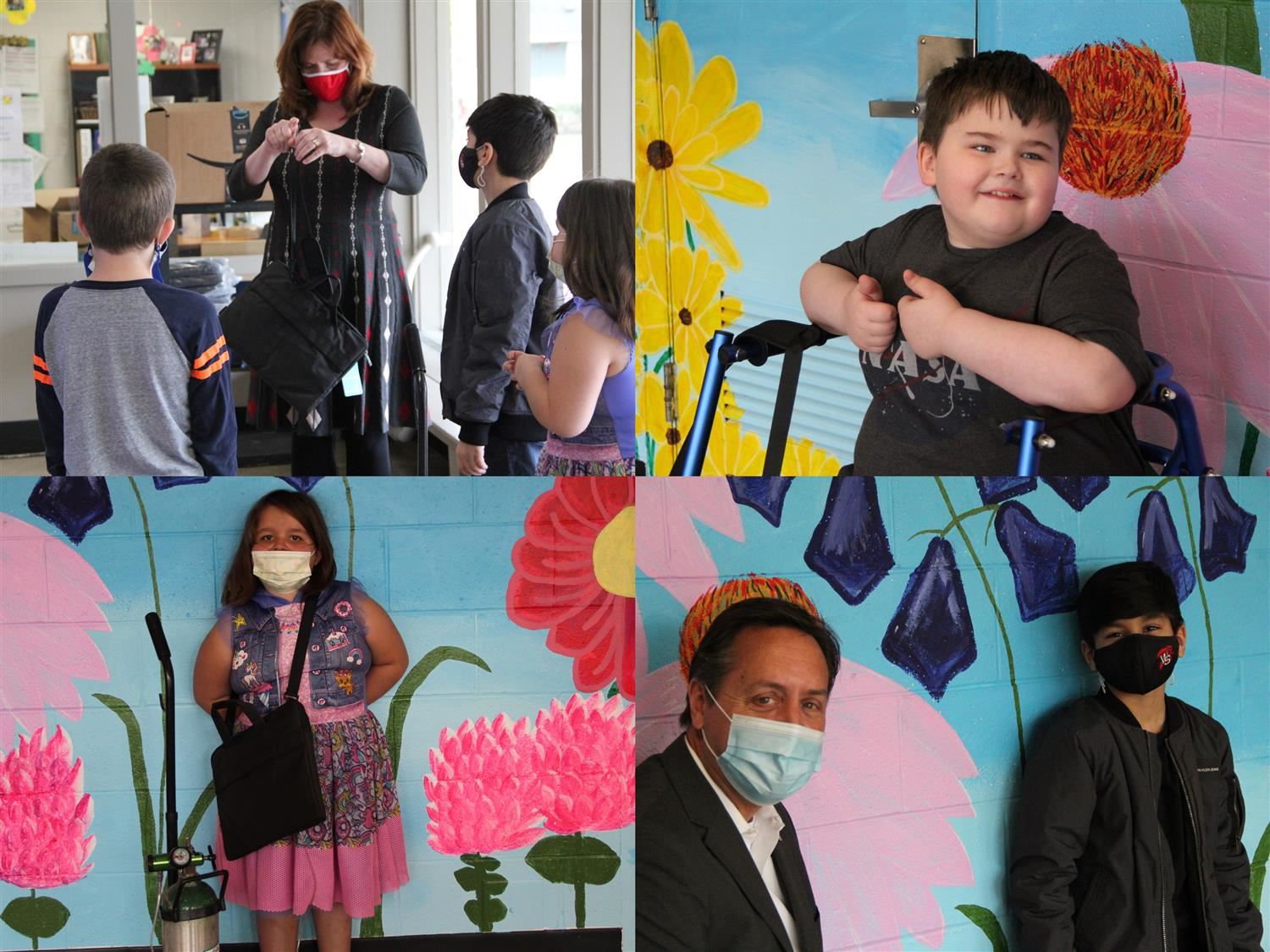 The Columbus Rotary has been a long-time supporter of Columbus City Schools (CCS), specifically Colerain Elementary because fifty percent of the students have orthopedic or health impairments.
"December 2020 marked 100 years that Columbus Rotary has supported students in the District," said Scott Brown, Columbus Rotary Executive Director. "When the principal at Colerain shared with me during a phone call that cases for Chromebooks were important once students returned to the classrooms, we delivered."
Wheeling a double-stack portable cart down the hallway, Principal Nespaca, Scott Brown, and Columbus Rotary President-Elect Amanda Bowen stopped off at a few classrooms today to hand-deliver the nylon, water-proof cases to students.
Seconds after removing the case from its plastic wrap, eight-year-old Hashim quickly flung the strap over his head, wearing the Chromebook case cross-body style. Hashim said, "It was perfect. I'm going to use it when I go back to Iraq with my family."
"Can you take a photo of you with the Chromebook in its case in Iraq?" said Brown. "I would love to see that."
Another student gave a double thumbs-up after getting his Chromebook case. One student shared, "Her mom would be so happy because now she doesn't have to shove my Chromebook in my backpack with all my other stuff."
"This was great," said Bowen. "I'm so glad we were here and able to see the kids and the smiles on their faces."
Even before all the Chromebook cases were distributed to every student, Brown and Bowen were already planning the next CCS project.
"For the 2021-2022 school year, we are going to make sure every third and fourth-grade student in Columbus City Schools gets their own dictionary," said Bowen.
Brown added, "We used to just provide every third grader with a dictionary. Now, we're adding every fourth grader."
That comes out to about 10,000 dictionaries.