Return to Headlines
Become a Citizen Scientist by Participating in the City Nature Challenge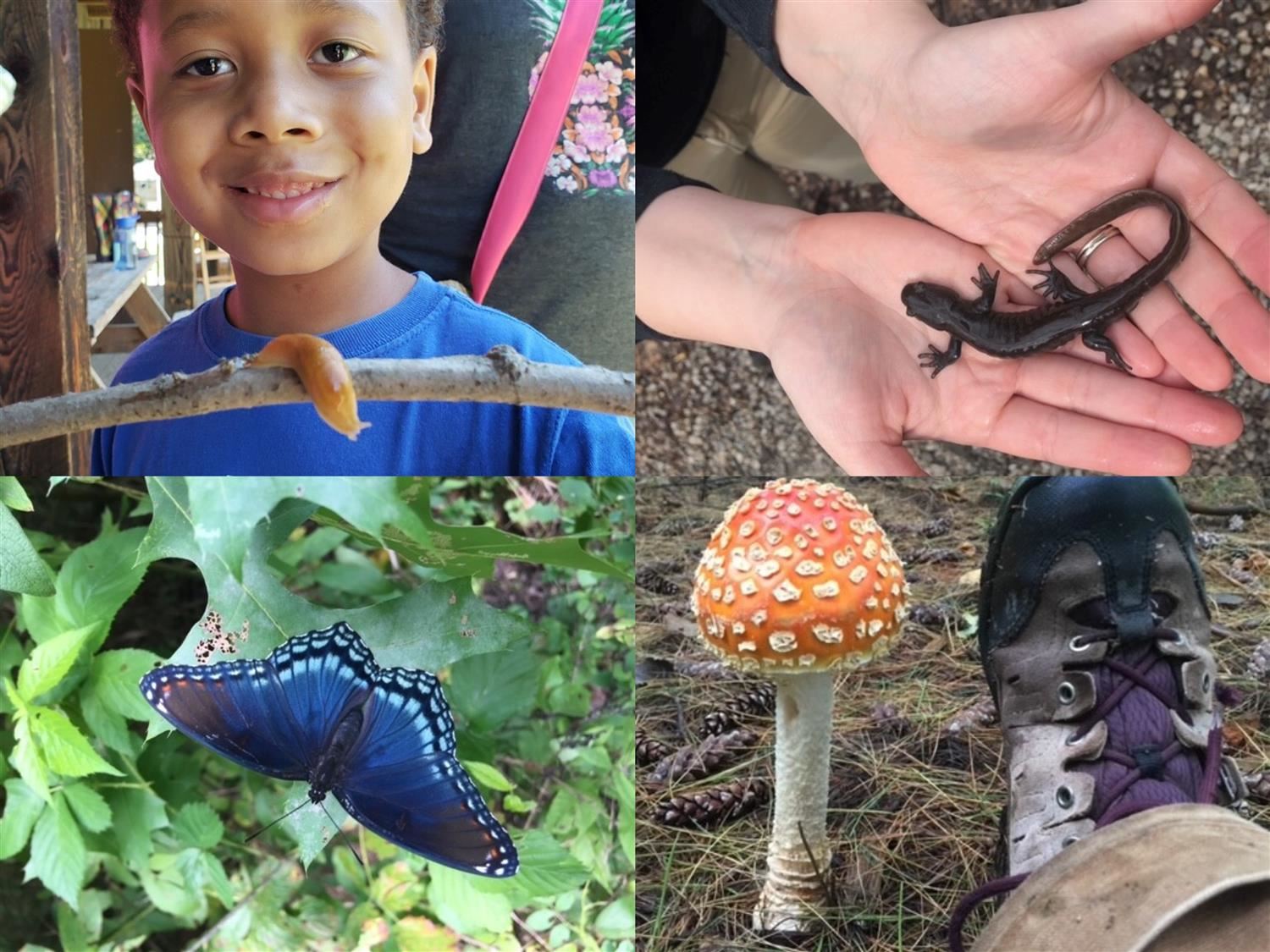 April 30, 2021 -- Looking for something to do this weekend? Why not consider becoming a citizen scientist? You don't need training or an advanced degree, just a curious mind.
"Citizen Science is a new buzzword in the environmental world," said Geri Granger, Pre K – 12 Educational Coordinator at the District's Spruce Run Nature Center. "It's a way for students, teachers, anybody really to observe, participate and collaborate in scientific research."
The Spruce Run Nature Center is 50 acres of wooded land near Hoover Reservoir in Southern Delaware County that belongs to the District. Granger is encouraging the Columbus City Schools community to become citizen scientists and participate in this year's City Nature Challenge, which begins today and runs through Monday, May 3. All you need is a cell phone or computer with the internet.
"Basically, discover what plant and animal life is in your backyard, the field next door, a neighborhood park, or even a garden at the Columbus Zoo," said Granger. "Then document your discovery with your cellphone or a digital camera. It's easy, fun, and something the whole family can do together."
"All you have to do is use the iNaturalist app," said Angie Burke, Conservation and Volunteer Coordinator at the Nature Conservancy Ohio Office. "Upload your photos to the iNaturalist website for identification and inventory."
iNaturalist is a joint initiative of the California Academy of Sciences and the National Geographic Society. Once you share your photos of plant and animal life, the iNaturalist research team will identify the plant and animal life from your photo. If two or more people from the same area upload the same plant or animal, it will help scientists and resource managers understand where organisms live.
"That's how you become a citizen scientist," said Angie Burke. "Your discoveries help scientists figure out the living world. It may help identify and locate an invasive species, for example, or a rare plant or animal that needs protecting."
The City Nature Challenge is an international "BioBlitz." Developed by the National Parks Service in the 1990s, a "BioBlitz" is a 24-hour period where volunteers and scientists count all the plant and animal species they find in a specific area.
This year, similar to other years, the City Nature Challenge is more than 24 hours. This year organizers of the City Nature Challenge have removed the competitive aspect to discourage large groups from gathering and working together.
"It's a safe activity you can do alone or with your family amid this pandemic," said Granger. "We are asking individuals to go out into nature, explore, enjoy and document. You might discover a weird bug or odd plant. The researchers at iNaturalist will follow up with you after you send in your photo. How cool is that?"
Before COVID-19, the city of San Francisco won the City Nature Challenge with 1100 participants.
"I'm working with Geri Granger and Columbus City Schools and other community partners for next year," said Burke. "If San Francisco can get 1100 participants, I know here in Columbus and other big cities in Ohio, and we can do even better. It only takes one person to go outside and take a photo of a plant or bug to get Ohio in the nature game. With partners, I believe Columbus can win the City Nature Challenge next year."
To download the iNaturalist app, visit the App store on your Apple or Android device or visit iNaturalist website.