Return to Headlines
Sixty-Eight Years of Service to CCS and Still Going Strong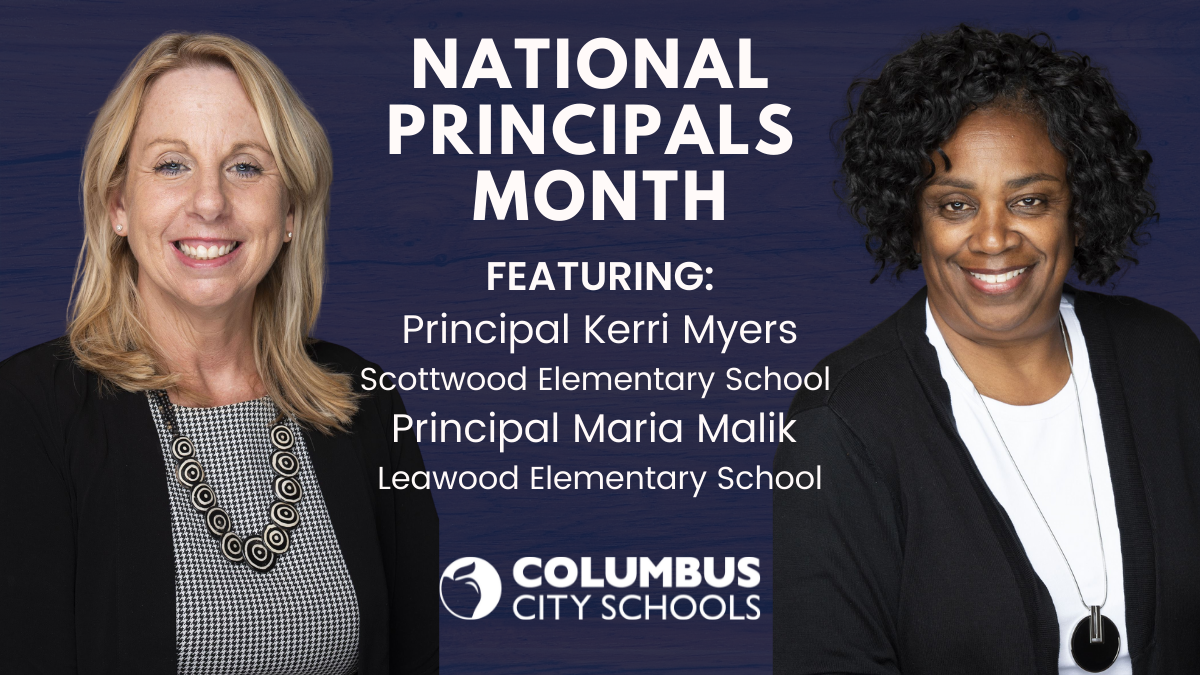 October 29, 2021 -- Kerri Myers and Maria Malik are two veteran principals with Columbus City Schools who have dedicated more than half their lives educating children and leading teachers and staff. Ms. Myers, the principal of Scottwood Elementary on the east side, has spent 34 years working for the District, while Maria Malik, the principal at Leawood Elementary, also on the east side, began her 35th year of service at the start of the 2021-2022 school year. Both will tell you it's a love of children and lifelong learning that keeps them motivated day after day, year after year.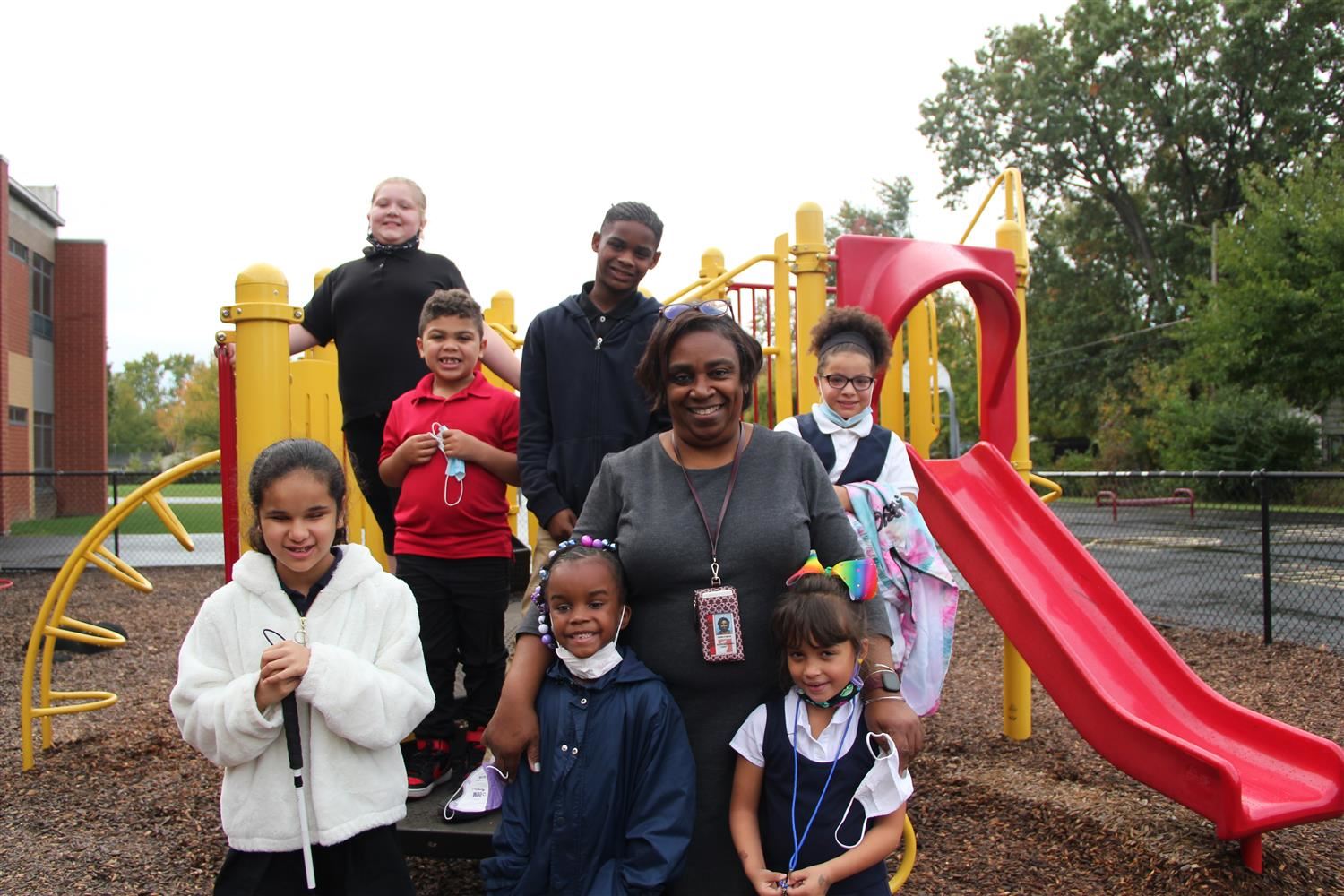 "My philosophy is to make sure children not only know they are important but to feel their importance," said Maria Malik. "As a lifelong learner, I want all students to know what they learn here at Leawood; they take with them in the future."
"I believe children should love school," said Kerri Myers. "I want students to love school every day, love their teachers and principals, a place where good memories are made."
Maria Malik has been a principal with CCS for over 22 years. She is most proud of what she has accomplished in the last eight years as principal at Leawood.
"When I first started at Leawood, we were identified as a priority school," said Malik. "That means Leawood had been identified as among the lowest-performing five percent of Title I schools in the state over a three-year period."
That's not the case today, as Leawood is no longer in priority status. "We have worked hard as a staff to repair what was missing at Leawood and support one another," said Malik. "Over the years, we have turned the culture and climate completely around."
Principal Myers says all you have to do is look around her school to see what fills her with pride. Students walk down the hallways with books; display cases are filled with books, and book reports are taped to hallway walls.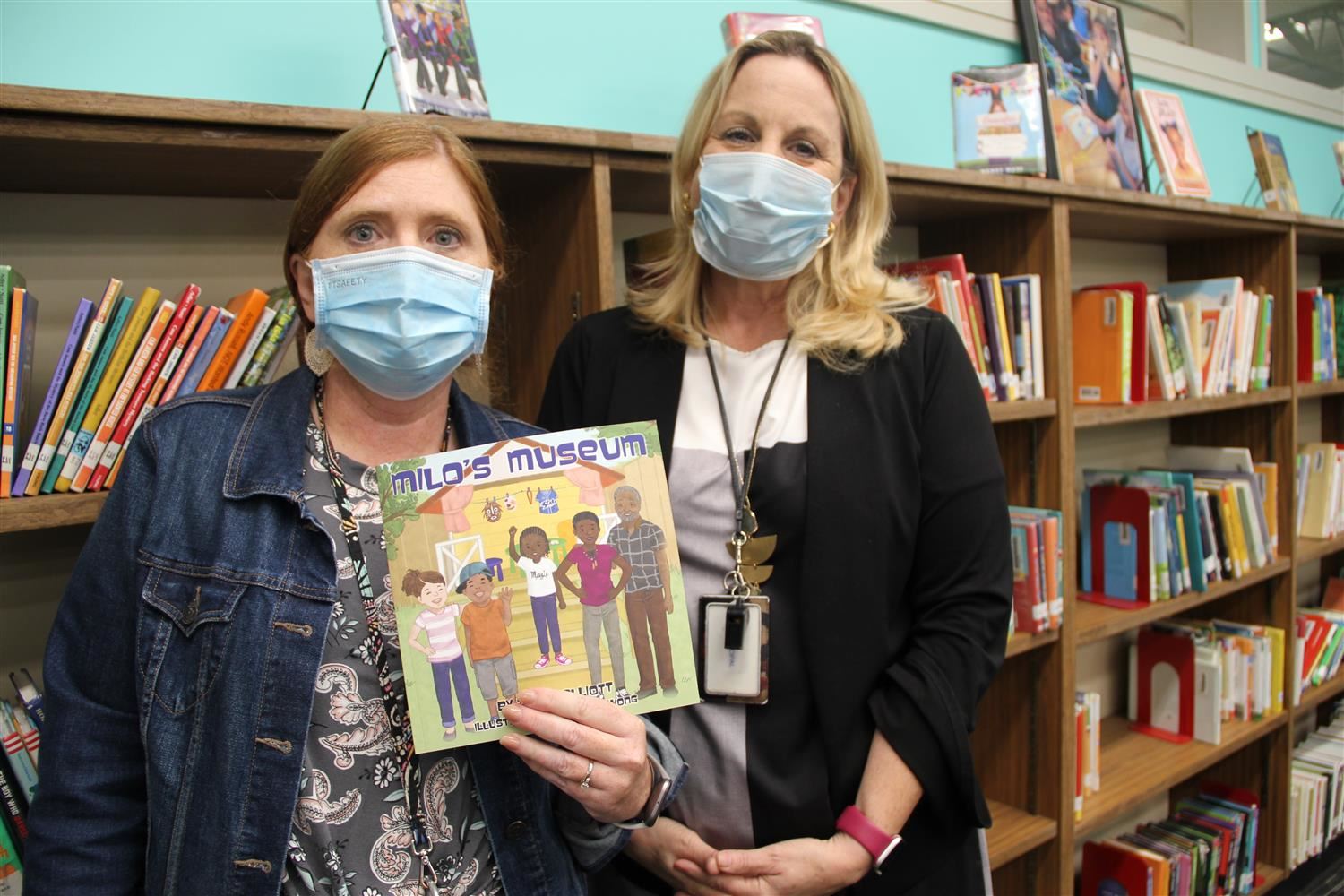 "When I became the principal seven years ago, I set out to develop a culture of literacy at Scottwood across all grade levels," said Myers. "You really get to know students when you teach them how to write, and they figure it out. That begins in the first grade and continues through every grade level here at Scottwood."
Kerri Myers is following in her family's footsteps. Both her mom and dad were school teachers. Myers said she couldn't imagine doing anything else.
During their decades of service to the District, both Myers and Malik took a step back from leading a school building for an opportunity to work in curriculum. Both loved to write lessons and work with teachers, but they missed interacting daily with children.
"I love to see students start out in pre-kindergarten and develop into fifth graders," said Myers. "There is nothing better than being part of an educational environment that nurtures and helps children grow. There is not one classroom here at Scottwood that I wouldn't want my children to be in."
"I tell my staff when I come to school and am no longer laughing about something during the day, then it will be time for me to retire," said Malik. "I don't see that happening anytime soon because I enjoy the children at Leawood 100%."
Both principals applaud the teachers and staff who work every day to support students and their families. Both agree that working through a pandemic indeed showed them the strength of their team. Myers and Malik each believe their school is a shining example of success when you work together. Region II Superintendent Dr. Corey D.Grubbs couldn't agree more.
"The first word that comes to mind when I think of Kerri Myers and Maria Malik is passion," said Dr. Corey D. Grubbs. "Both these veteran principals are passionate about what happens in the classroom and how their school aligns with the District's strategic plan, mission, and values."
Thank you, Maria Malik and Kerri Myers, for 68 years of service to the students and families of Columbus City Schools.