Return to Headlines
A Black Lives Matter Public Art Initiative on Display at Columbus City Schools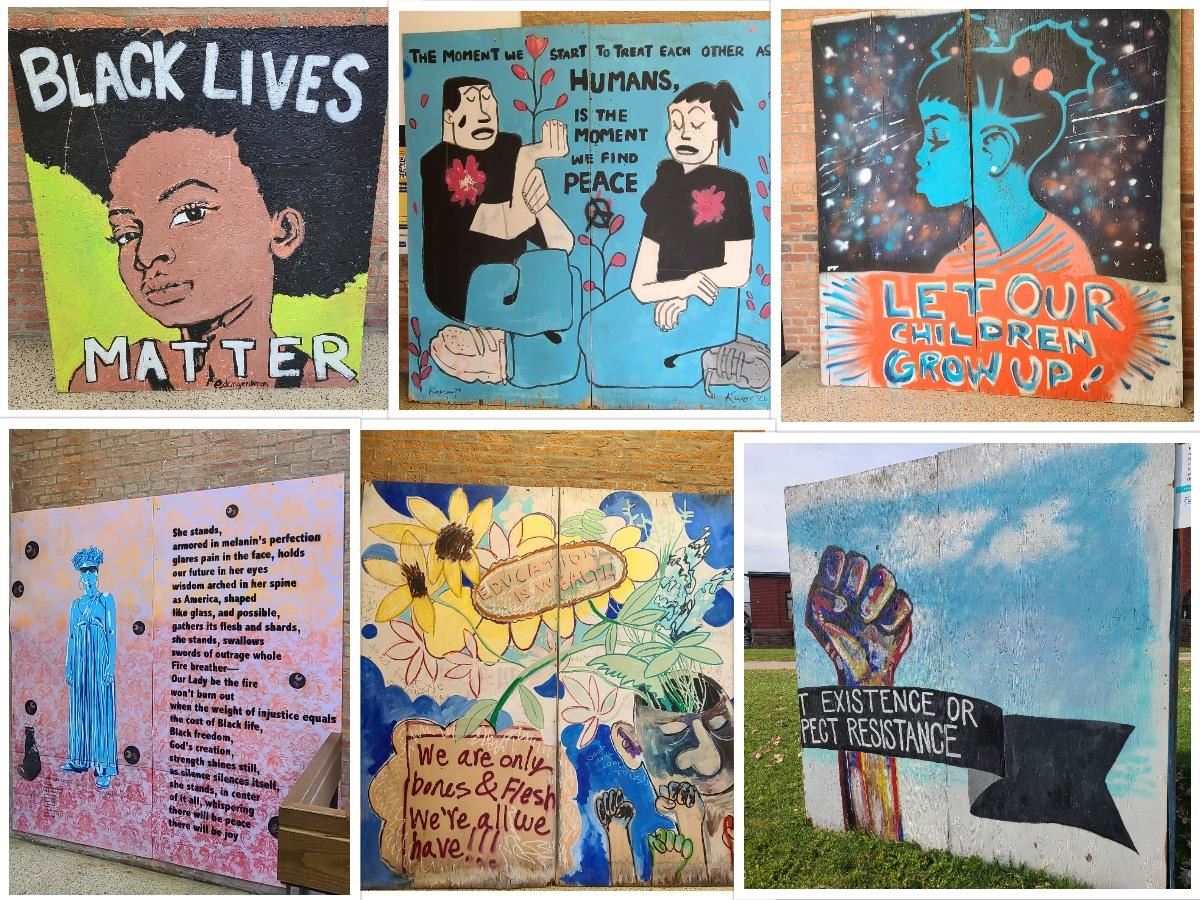 November 16, 2021 - Standing tall among the bricks and green space on the Fort Hayes Metropolitan Campus are plywood images that tell a story of strength and courage. Fort Hayes Metropolitan Education Center in collaboration with CAPA (Columbus Association for the Performing Arts) and the Greater Columbus Arts Council brought the traveling exhibit #ArtUnitesCbus, a Black Lives Matter public art initiative. The murals are installed around the campus and inside the Shot Tower Gallery.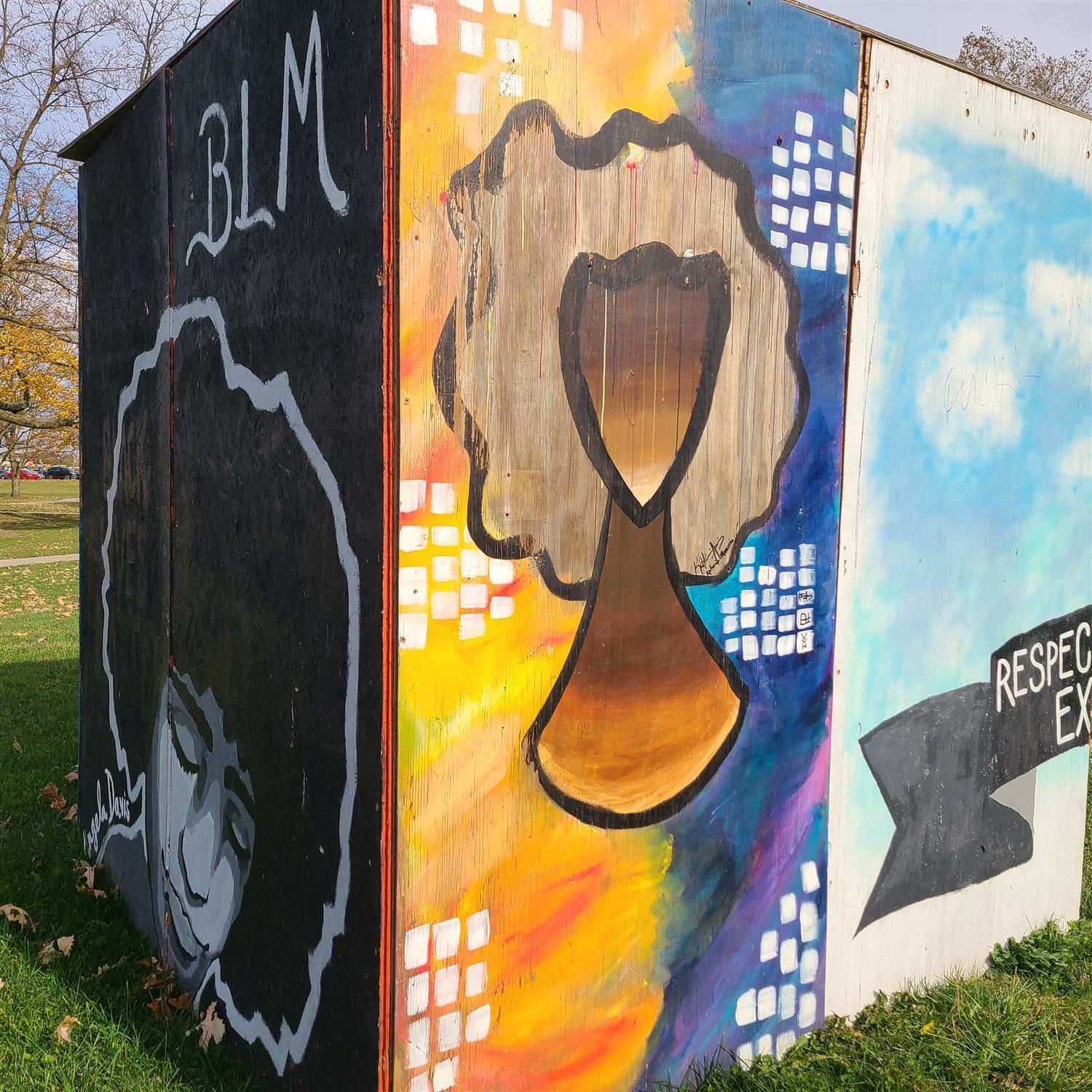 This community art project began in June 2020 following the death of George Floyd. CAPA and the Greater Columbus Arts Council partnered to launch #ArtUnitesCbus, an initiative to employ Columbus-based visual artists to paint murals on the plywood installed over the broken windows at the Ohio Theatre and the Arts Council. Other city businesses joined in and by the end of June, more than 200 murals had been created. The art includes tributes to George Floyd and Breonna Taylor as well as messages of empathy, hope, and love.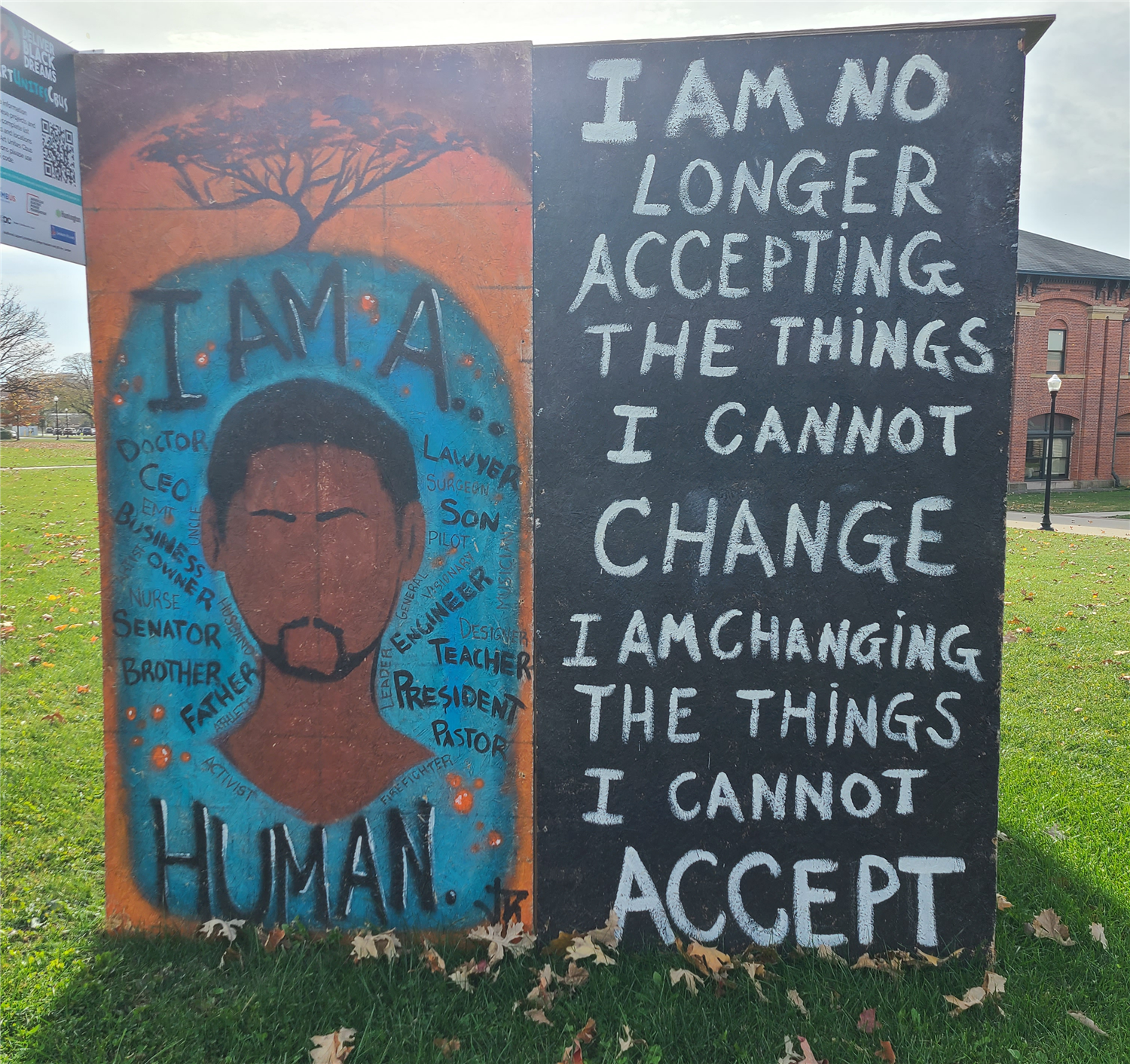 "This is a way of preserving artwork, placed in prominent places and created by some of Fort Hayes alumni," said Dr. Milton Ruffin, Principal/Director of Fort Hayes Metropolitan Education Center. "There are three pieces of artwork by artist alumna Kayneisha Holloway we want to purchase for the school to display in the Shot Tower Gallery," said Ruffin.
Advanced Placement English teacher Michael Saxon used the Black Lives Matter public art project as a way to engage his students in thought-provoking discussions. One student shared, "The artwork gives people a sense of memorialization because it reflects the events that happened and serves as a constant reminder that we've come a long way but we have to fight the good fight." Another student said, "The exhibit is inspiring and empowering but the reality is disheartening."
The Greater Arts Council has committed to preserving and exhibiting the murals and encouraging dialogue about the Black Lives Matter movement as our city and our country work toward racial equity.
The final exhibitions of the #ArtUnitesCbus murals will be on display through November 30, 2021, at Fort Hayes Metropolitan Education Center. Even after public art leaves this historic campus, educators hope the lessons learned for students are lifelong when it recognizes the freedom of expression through art and academics.