Return to Headlines
Hundreds of Books Donated to Highland Elementary School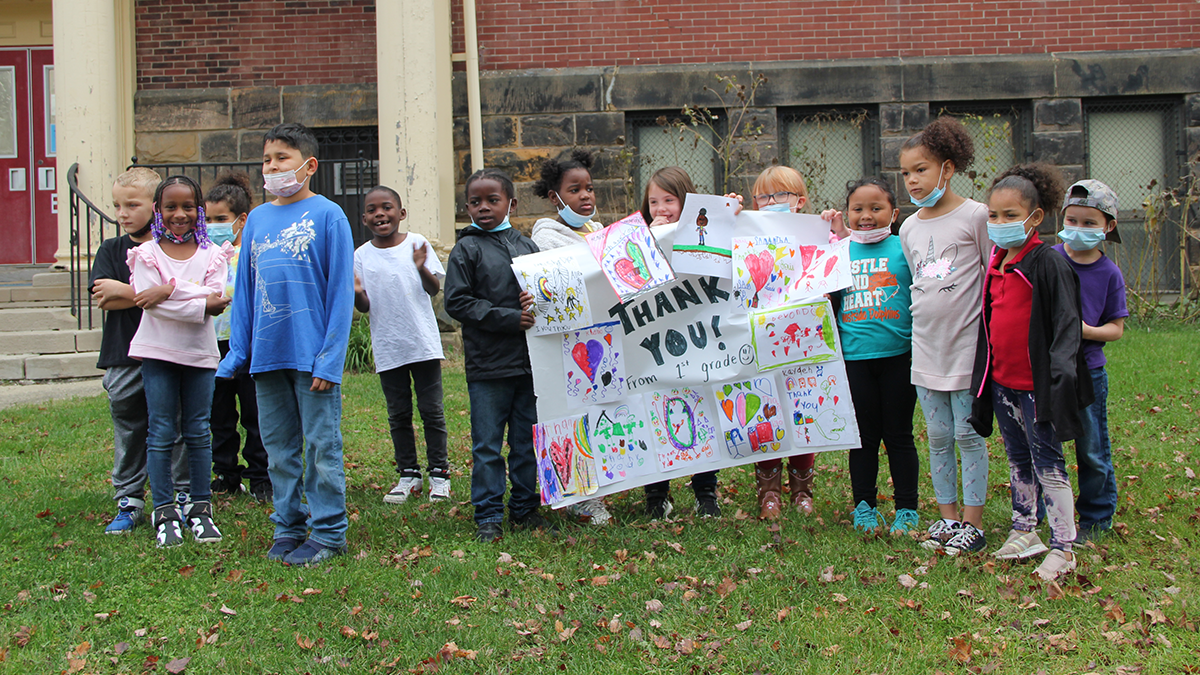 November 17, 2021 -- Holding poster-sized, brightly colored homemade thank you messages, two dozen kindergarten and first grade students stood on the front lawn of Highland Elementary School to welcome the women dropping off carloads of boxes stuffed with books, some of them brand new for the library at Highland Elementary School. Cardinal Health donated the books as part of a long-standing partnership it has with the west side school located on the hilltop.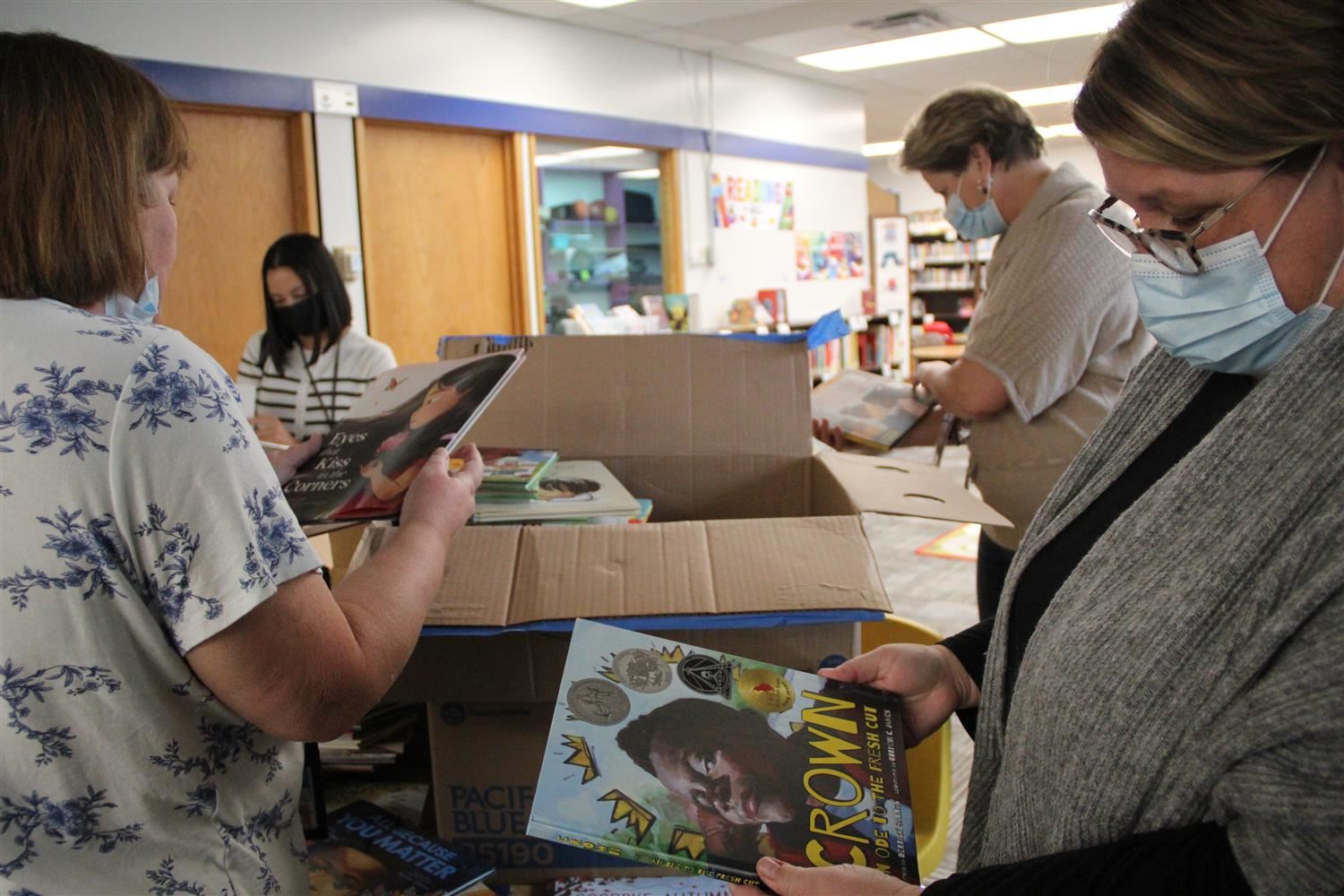 "We have a total of 1,567 books for the students here at Highland," said Nancy Streck, who is the senior executive assistant to Michele Holcomb, an Executive Vice President, Chief Strategy and Business Development Officer at Cardinal Health. "I know exactly how many books are in these boxes because I counted every single one of them."
"On the count of three, what do we want to say," a teacher asked. "Thank you," the students yelled in unison. The women responded back in unison, "You are welcome."
This fall, Cardinal Health held a company-wide book drive to collect the brand new books and gently used books for this west side elementary school. After talking with her teachers and staff, Highland Principal Michelle Deime created a wish list of books needed for the school library. Cardinal Health turned that wish list into reality with the donation of such titled works as:
Happy in Our Skin by Fran Manushkin
Fry Bread by Kevin Noble Maillard
Crown, an Ode to the Fresh Cut by Derrick Barnes
No Digas Nada, Mama by Joe Hays
Mommy's Khimar by Jamilah Thompkins-Bigelow
"There was such a need for books that reflect the student body here at Highland," said Principal Deime. "My students need to be represented in the picture books that we read together."
Not only did Cardinal Health provide the books, but the employees carried them into the school and down to the library one box at a time. The principal, teachers and staff wasted no time breaking open the cardboard boxes.
"Oh look, a book called the Grumpy Monkey," chuckled one teacher. Another said, "Here is one called the Invisible String."
"The idea of putting new literature in the hands of my students and teachers warms my heart," Deime said, fighting back tears. "I used to be a teacher, and I know books are expensive. To provide teachers with the newest and latest literature for their classrooms is such a blessing. When you get new books in the hands of children, amazing things can happen."
"It means the world to us to donate these books," said Streck. "I think we get more out of it than the kids do."