Return to Headlines
Columbus Downtown High School Holds Completer Ceremony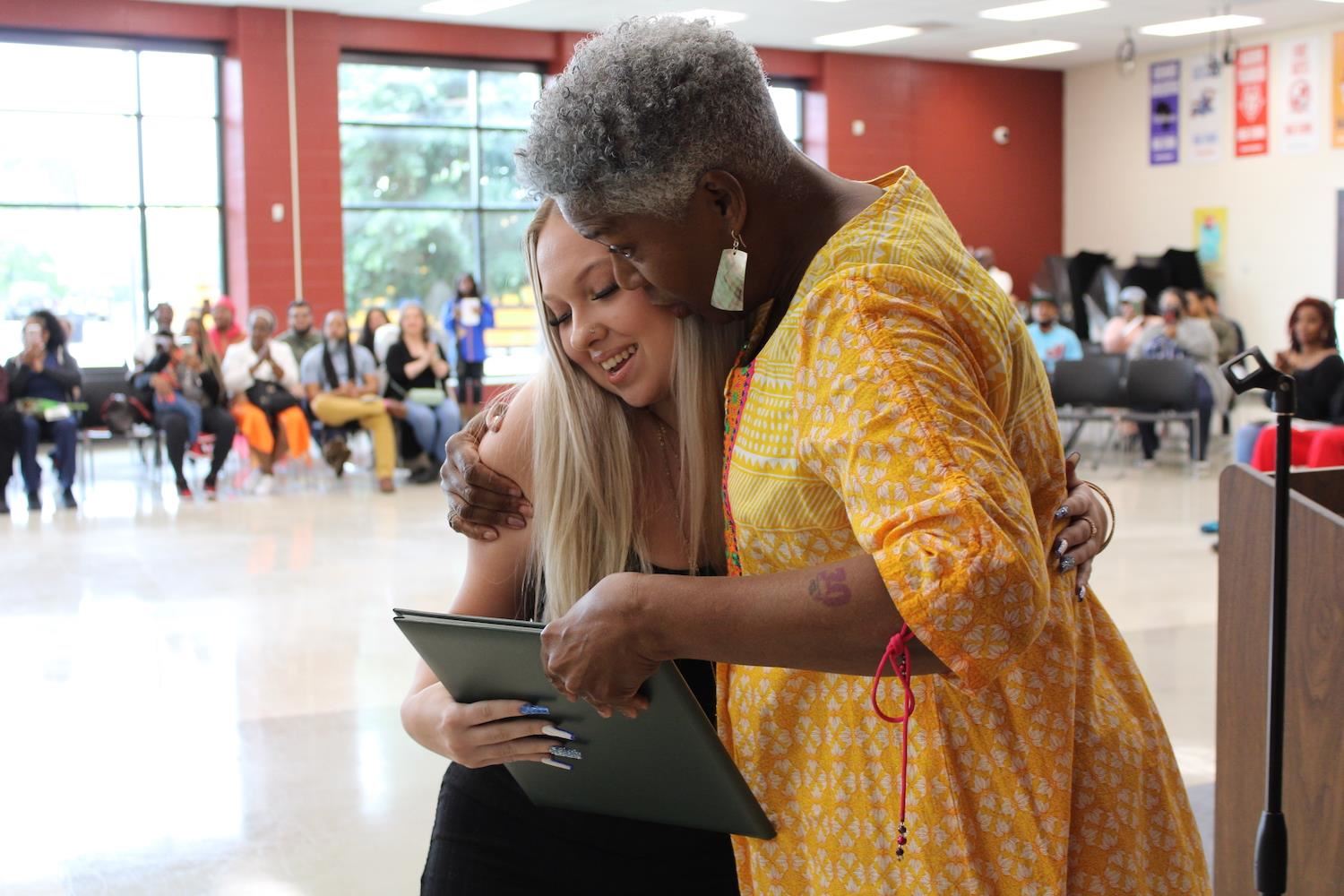 May 20, 2022 -- Graduation season is underway! Today Columbus Downtown High School (CDHS) held its Senior Completer Ceremony, honoring students in the Cosmetology, Information Technology, Manicurist, and Manufacturing programs. CDHS offers full-day career-technical courses in programs geared to prepare students for jobs in the community and the world.
CDHS presented seniors with their certificate of completion career passports by CTE teachers for attending CDHS and completing their career-technical program requirements. Each career passport portfolio is a well-rounded profile that outlines a student's occupational skills and achievements throughout their career center experience.
CDHS Principal Cheryl Watson and Assistant Principal Daphne Derden welcomed the hosts of family and friends present to celebrate the accomplishments of CDHS students.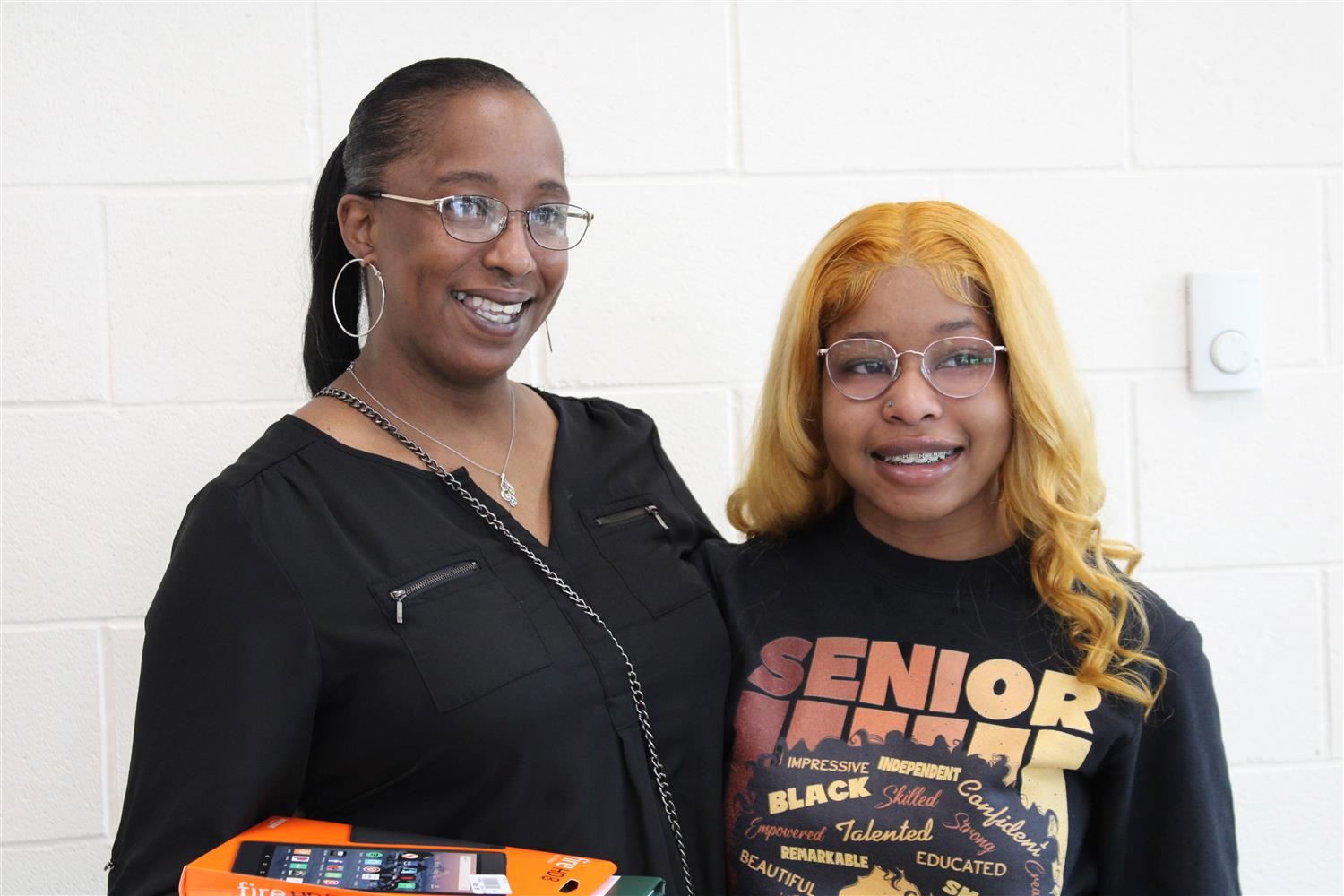 "I am so proud of these students, who worked throughout a global pandemic to reach this milestone. I am proud of the CDHS teachers that helped our students succeed," said Principal Watson.
This year's graduates at CDHS 2022 received over $3,000,000 in scholarships. In addition, 76 percent of CDHS students will attend college, 10 percent will enlist in the military, and 14 percent will be entering the workforce.
College-bound students plan to attend The Ohio State University, Columbus State Community College, Denison University, University of Cincinnati, University of Dayton, Hampton University, and the University of Kentucky.
CDHS top scholarship earner Iyanna Sanders will attend Denison University in the fall. Iyanna, who completed her cosmetology program requirements, will major in Economics and has steadily maintained a 4.00 during her high school career at CDHS and her homeschool Centennial HS.
Iyanna's scholarship package totals $500,000.
Iyanna received 25 acceptance letters from various colleges and universities out of the 50 she applied. Iyanna is among millions of high school students inspired by the successes of other high school graduates accepted to attend multiple institutions at once.
"I just applied to as many schools as I could, with the help of I Know I Can counselor Mr. Spencer. I received help in getting my transcripts and filling out college applications as well," Iyanna explained.
Proud mom, Ms. Wanda Sanders, looks at Iyanna adoringly.
"Iyanna is an independent student. I've always encouraged her and her sisters to be independent young women. Ever since elementary, she has always excelled in school, and I'm so proud of her," Ms. Sanders shares.
Having served Columbus residents of Columbus since January of 2018, keynote speaker Councilmember Emmanuel Remy offers words of encouragement to CDHS seniors.
"I congratulate all of you and wish you all the best. Challenge yourself, and get involved. Remember, everyone makes mistakes. You will learn more from your mistakes than you will ever learn from your successes. Surround yourself around people and activities that make you happy," said Councilmember Remy.
CCS graduation ceremonies are scheduled to begin June 1, 2022. For a complete list of upcoming graduation dates, visit the CCS graduation hub.