Return to Headlines
Watkins Elementary School Rewards Students with PAX Field Day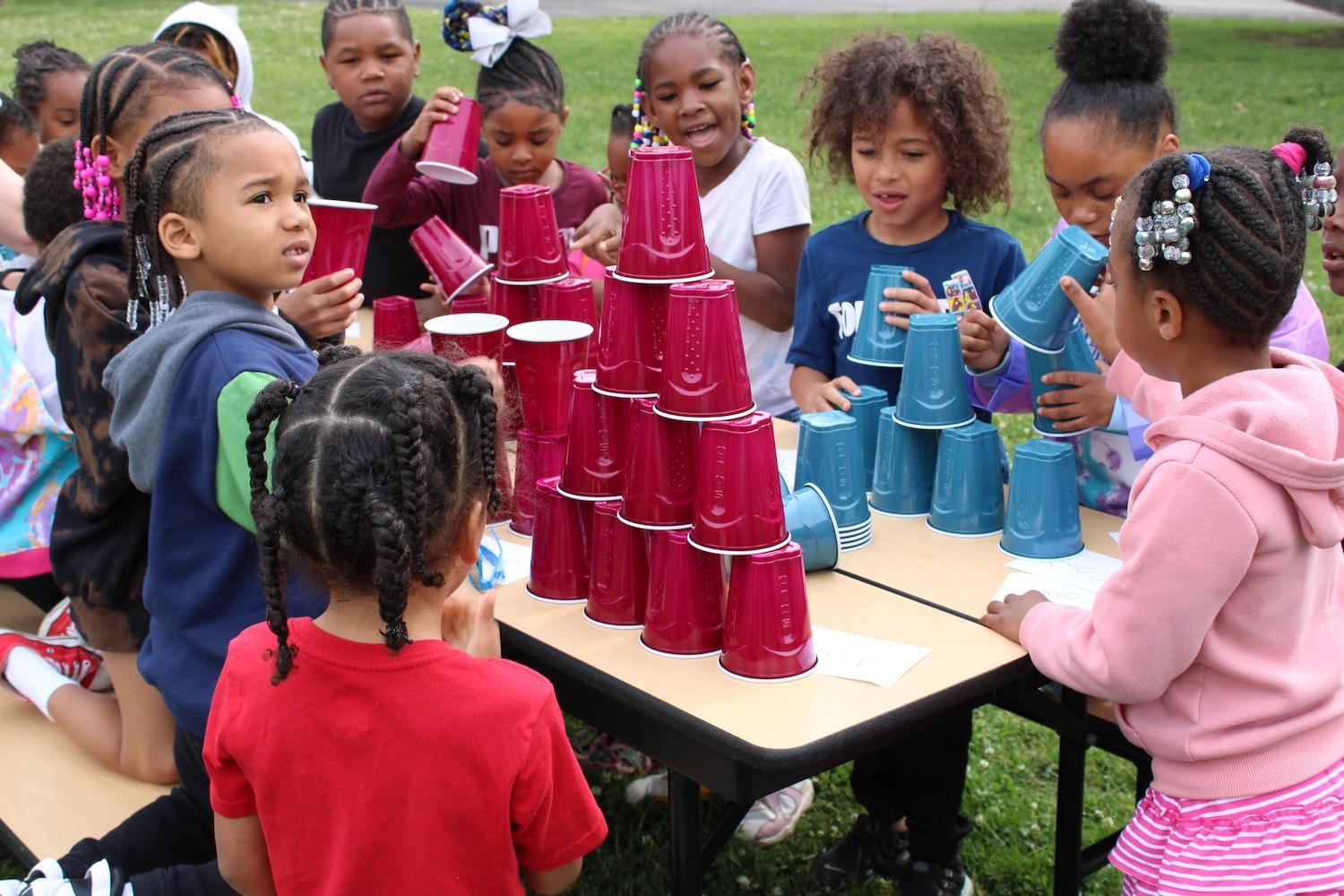 May 25, 2022 -- Field day lets students celebrate the school year with a well-deserved break from the classroom. Fun games are set up outside so that students can break into teams, compete for prizes, and have fun. This week, students at Watkins Elementary did just that; silly string and popsicles included!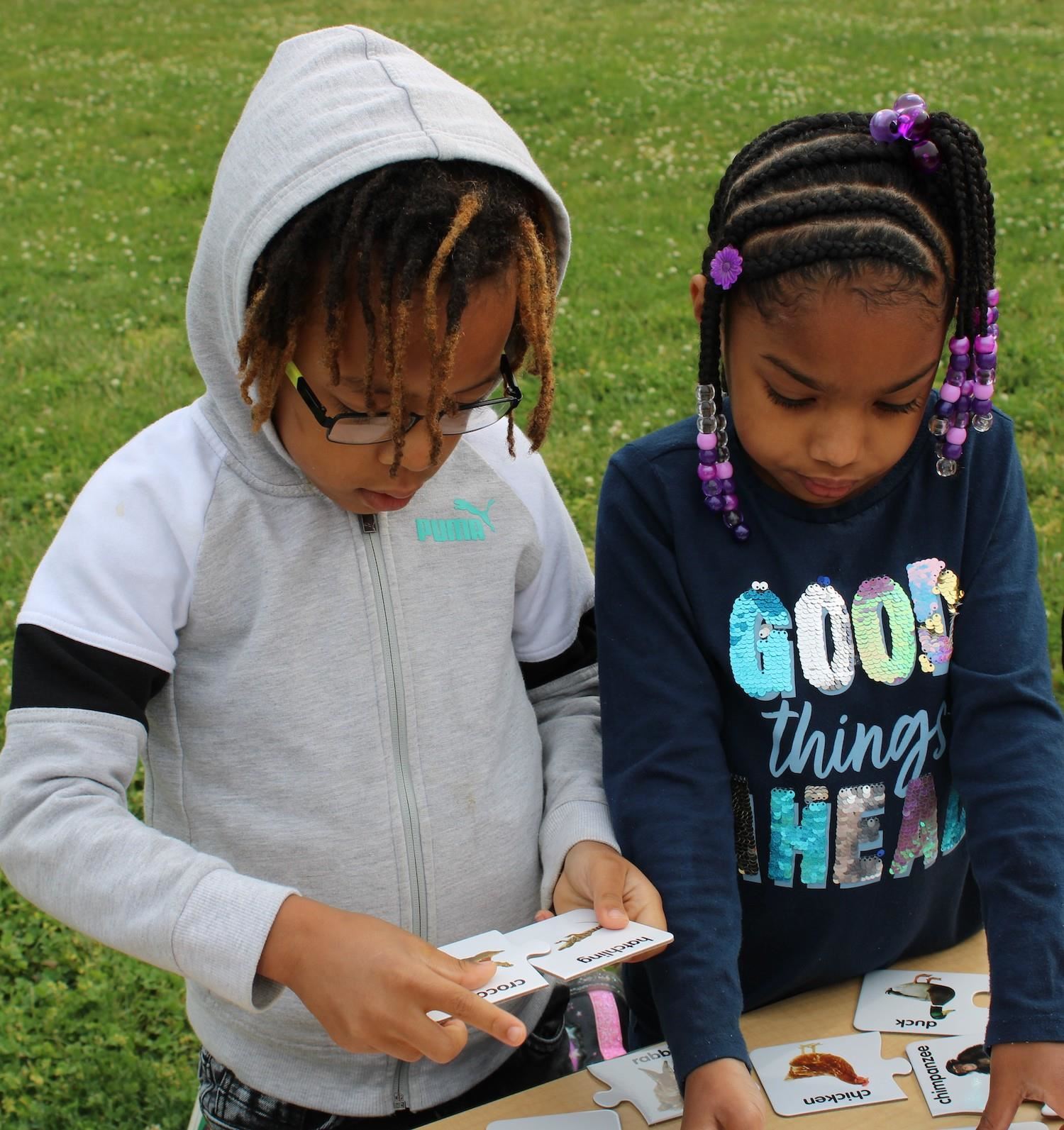 The PAX Field Day rewarded Watkins students for their excellent behavior throughout the 4th grading period. It is a fun way for students in grades K-5 to get active with their classmates, compete in challenges, and practice teamwork and cooperation. Students participated in various stations, including the puzzle challenge to help promote positive relationships with their peers.
"The students attend by grade level, and the games they play are fun, team-building activities, supporting our continued implementation and efforts of PAX. It has turned into a wonderful incentive for our students since we began at the end of the 2nd quarter," said Watkins Principal Caroline Walker.
The PAX Good Behavior Game provides teachers with the tools to help prevent behavioral health concerns in their students. PAX is Latin for peace. It is an evidence-based universal prevention program that helps build children's self-regulation skills through a series of 11 strategies teachers implement directly in the classroom. These strategies are incorporated into classroom instruction as part of the regular school day. In addition, PAX builds a nurturing classroom environment for students and develops behavioral skills, such as focus and peer relationships.
"In the long-term, strong implementation of PAX can help improve academic outcomes and mental health outcomes," said Samanta Boddapati, NCH PAX prevention clinical manager and psychologist.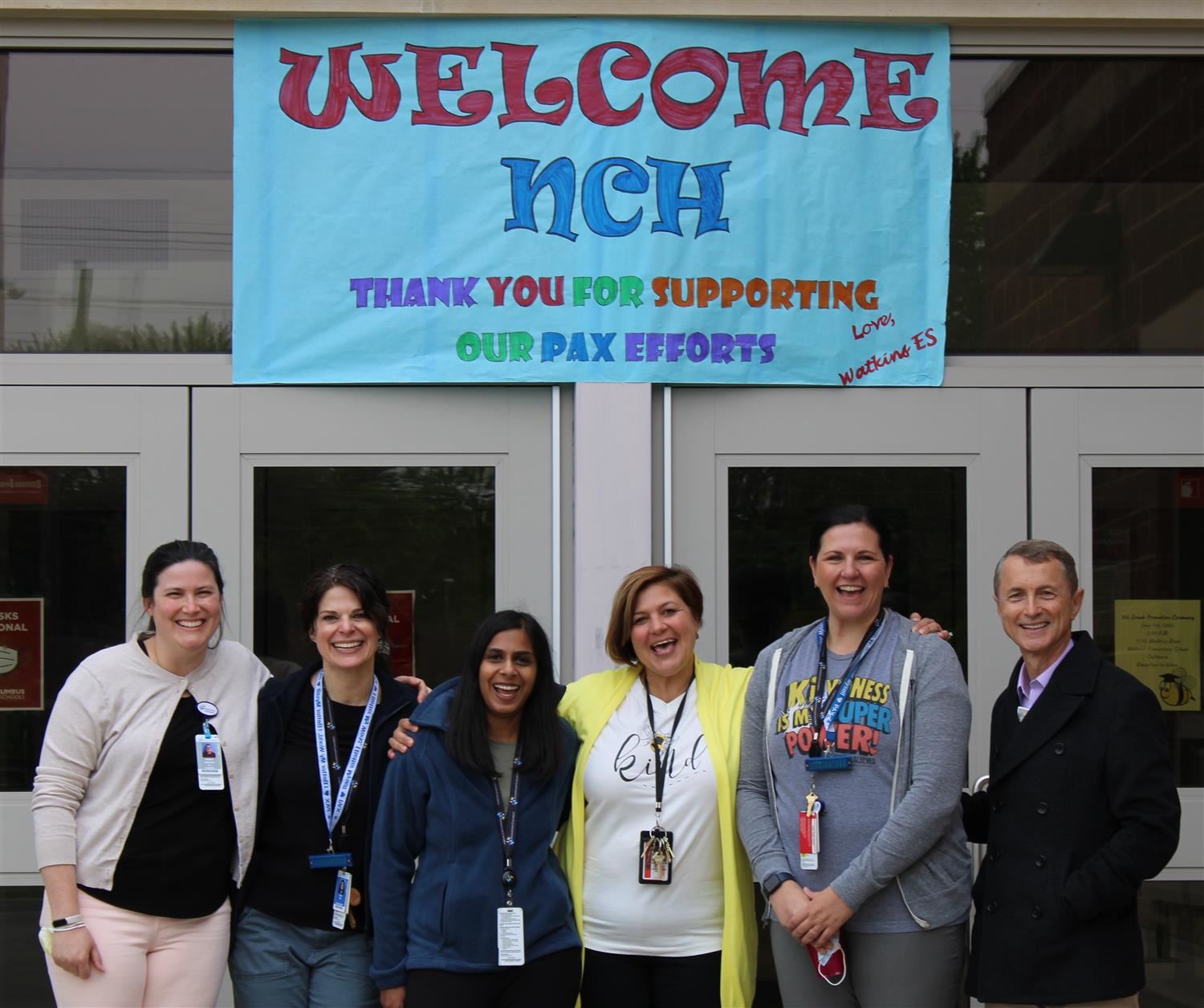 Nationwide Children's Hospital partners with select schools to support school staff in implementing and sustaining PAX. In addition to Watkins, PAX support is available at Burroughs, Windsor STEM, and Ohio Avenue elementary schools. Elementary schools partnering with NCH receive assistance from trained behavioral health therapists who support teachers and school administration in implementing PAX to students.
Dr. Glenn Thomas, director of behavioral health with NCH, attended Watkins PAX field day. Dr. Thomas has been responsible for the large-scale implementation of the PAX Good Behavior Game in elementary schools throughout Ohio.
"We believe in PAX and the outcomes from PAX. To see the kids embrace it is amazing," said Dr. Thomas with a smile.
The students at Watkins Elementary understand that working hard, working together, and making good decisions make great PAX leaders.
Schools interested in learning more or bringing the PAX Good Behavior Game to their school visit Nationwide Children's Hospital.