Return to Headlines
Stay In The Game Community Message from Dr. Dixon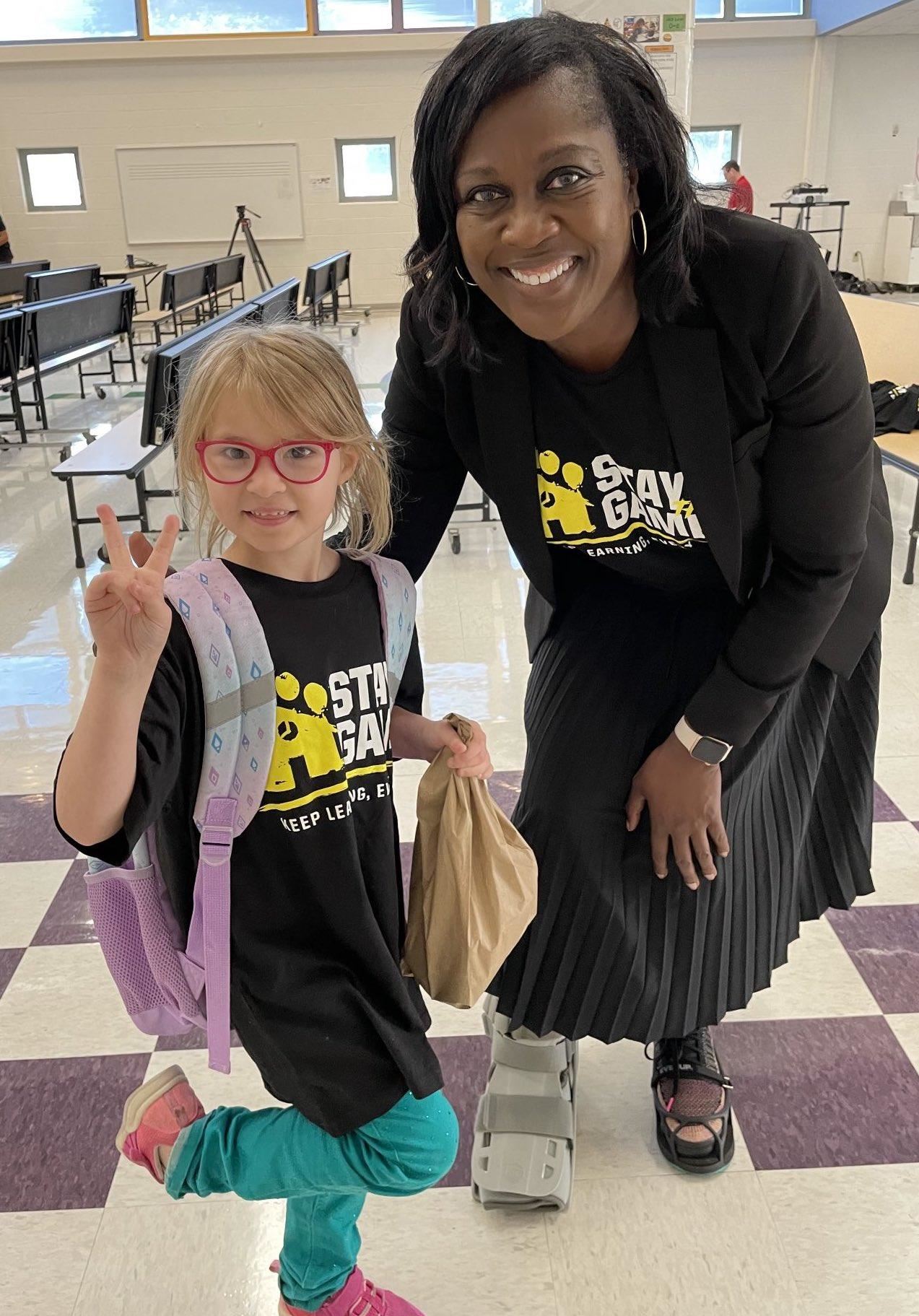 Dear CCS Community,
I am so excited to share with you the official launch of an exciting new initiative – "Stay in the Game! Keep Learning, Every Day!"
We know our students need to be in school every day and we are committed to uncovering the barriers that stand in the way of consistent daily attendance. That's why we are teaming up with the Columbus Crew to encourage our students to come to school every day!
The partnership is part of the Stay in the Game! Network, which is a statewide initiative originally created by the Cleveland Browns Foundation.
It is a network of partners working together, calling all families, educators, and community members to prioritize student attendance.
Why? Because the first step to success is showing up!
We need to make sure our young people are excited to come to school every day and that our families are engaged and working with us to promote the importance of being in school.
Simply put, every day counts. The more students are in school and engaged in the classroom, the more prepared they are for success – not just through academic growth, but social-emotional growth as well.
You will continue to see more of the Crew at our schools and different events, engaging with our students and families to build a school-going culture and get kids excited about school!
To learn more about this exciting initiative, please join our Virtual Family Engagement Session tonight at 6:00 p.m. You'll hear more about the Network and the creative ways the Crew will be supporting, encouraging, and incentivizing our students to come to school each day, on time, when they are healthy. Parents will also learn a few tips and strategies for making school attendance a priority at home.
Together, we will continue to engage our students, our families, and our entire community so our students are excited to come to school and will thrive in positive learning environments.
Sincerely,
Talisa Dixon
Superintendent/CEO, Columbus City Schools