Return to Headlines
Sisters at Westmoor Middle School Gain United States Citizenship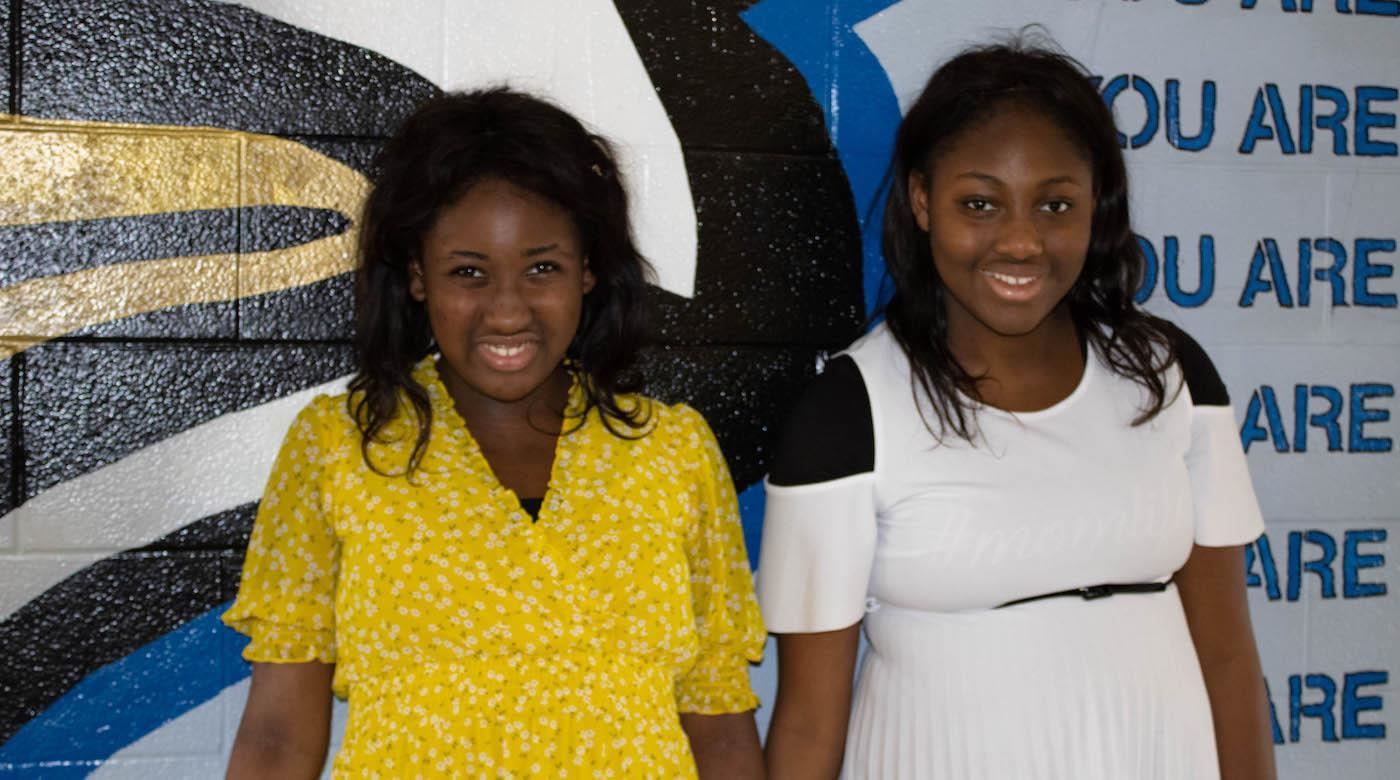 November 28, 2022 -- Roger and Florette Senga know the importance of a good education. Every morning, Roger drives his two daughters, Sublime and Loyce, to Westmoor Middle School. Every afternoon, he waits for them in the parking lot. The Sengas make it a point to engage with their daughters' teachers and are well-known by the Westmoor community.
"Their family prioritizes education," said Westmoor Intervention Specialist Jamie Kingsland. "It's great to have parents like that. Every day I look forward to waving to their dad as he picks them up."
Originally from the Democratic Republic of the Congo, Roger and Florette moved to South Africa in the early 2000s. Their daughters were born, and the two planned to move to the United States. They moved to Kentucky in 2014 and settled in Columbus five years later. Then, they enrolled Sublime and Loyce in Columbus City Schools.
Since moving here, the two girls have been enrolled in the Diversity Visa program, which allows people from select countries to enter for a chance to obtain a U.S. immigrant visa. After five years, the girls were eligible to apply for citizenship. Now, Roger is proud to announce that as of September 21st, 2022, his daughters are both officially U.S. citizens.
"The process is a big deal. It was a lot to go through, and it's great to know they can come here and be citizens," said Kingsland.
Both Sublime and Loyce are students at Westmoor, and they're favorites with their teachers. Kingsland teaches Sublime, the younger of the two, and calls her 'Sublime the Queen.' She said Sublime is shy when you first meet her, but once she is more comfortable with someone, she will come out of her shell.
"She takes a while to get to know, but once she opens up, it's so awesome to witness," said Kingsland. "It's fun to slowly get more information out of her and see her personality shine."
Loyce is the more talkative of the two, but she is still very laid back. She likes to read and watch movies. The two sisters get along well, and Sublime looks up to Loyce.
"Sublime follows Loyce's lead. It's fun to see their connection. They're very close," Kingsland explained.
Kingsland has enjoyed getting to know the sisters and is excited to watch them grow in the CCS community, now as official US citizens.
"Both of them are great kids," she said. "They're very sweet, respectful, and kind."
---