Return to Headlines
Columbus City Schools Staff Wellness Initiative Awarded Healthy Worksite Platinum Honors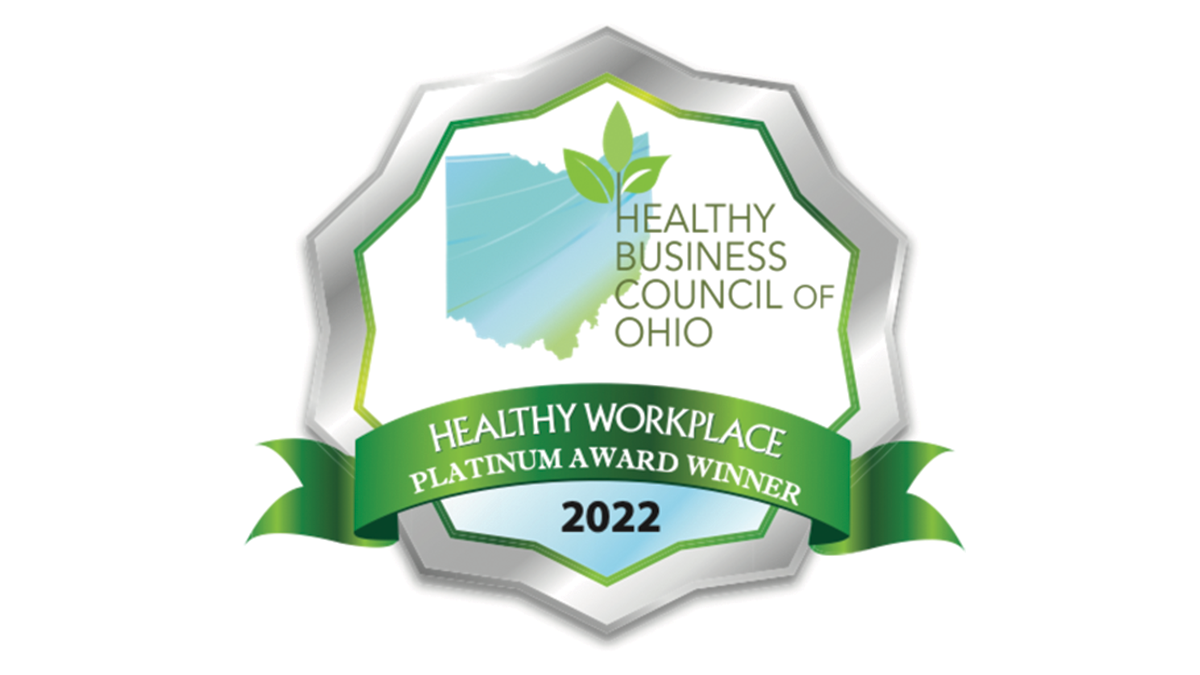 The Healthy Business Council of Ohio Honors Local Employers Statewide
November 28, 2022 -- Columbus City Schools' Staff Wellness Initiative has received the 2022 Healthy Worksite Platinum Level Award distinction from the Healthy Business Council of Ohio (HBCO) in recognition of its healthy worksite practices. The District is among 96 Ohio employers recognized by the HBCO for their healthy worksite initiatives within the state-wide organization's tiered designation program, the Healthy Worksite Award.
The Healthy Worksite Award recognizes Ohio employers who demonstrate a commitment to employee wellness through comprehensive worksite health promotion and wellness programs. Applicants are scored on how their wellness programs facilitate and encourage employee health, enhance productivity, and ensure a healthy work environment.
All applications were reviewed and evaluated using objective criteria. As a result, four levels of high achievement were awarded in 2022 —Bronze, Silver, Gold, and Platinum, in addition to an entry-level tier of "recognition." Additionally, a Pandemic Response Section was included in this year's extensive award application to celebrate the accomplishments of Ohio worksites and their efforts to pivot and adapt during the pandemic.
"We are excited and honored to earn the 2022 Healthy Worksite Platinum Level distinction from the Healthy Business Council of Ohio, said Wellness Initiative Coordinator Jacqueline Broderick Patton, MA, BSN, RN. "It is a privilege to work to support the health and well-being of all CCS staff. We look forward to continuing to grow our staff wellness initiative to meet the future needs of our great employees!"
The Healthy Business Council of Ohio added the Platinum Award Level in 2020, which Columbus City Schools' Wellness Team earned for 2020, 2021, and again this year. In previous years, CCS earned a Silver Award in 2016 and 2017 and a Gold in 2018 and 2019.
The online award application is available to all Ohio-based worksites from mid-August through late October each year. While the 2022 application deadline has passed, the HBCO would like to encourage all worksites, large and small, public and private, for-profit and nonprofit, to consider applying for the Healthy Worksite Award in 2023.
"Our Media/Award committee will be making some exciting changes to the 2023 award application," explained Award Committee member Lindsay Madaras. "As the landscape of worksite well-being continues to evolve, we want to ensure that the application reflects those changes. Moving forward, the award will have a stronger emphasis on how organizations support the holistic well-being of their employees with a greater focus on topics like mental health, financial wellness, and more. In addition, the application will better align with organizations that have shifted to a remote and/or hybrid work environment."
Award winners will be recognized during an awards ceremony at a later date.
For a complete list of 2022 award winners, please visit HBCO's Healthy Worksite Award website.
---