Return to Headlines
Eakin Elementary School Celebrates Retirement of Longtime Secretary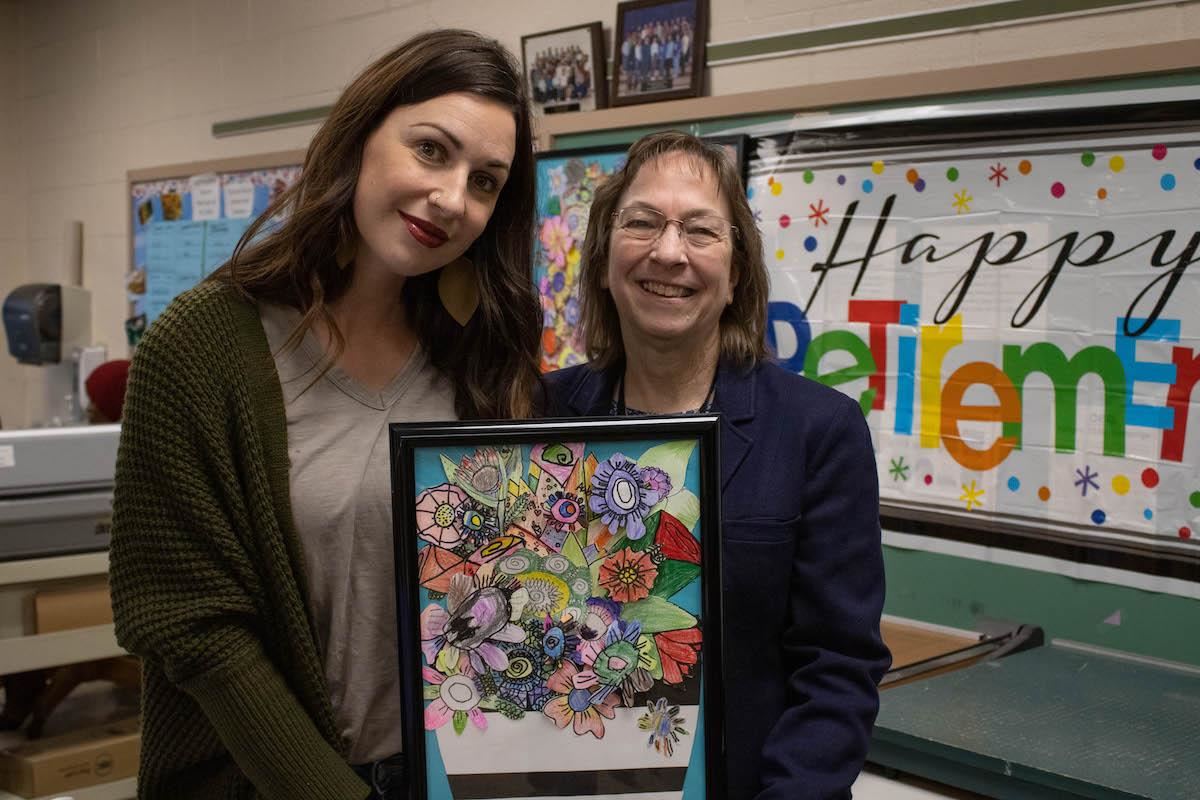 January 23, 2023 -- When asked how to describe Holly O'Harra, Eakin Elementary School fourth grade teacher Julie Deshuk calls her "the glue that holds Eakin together."
"She's always professional. She greets everyone with a smile and is a multi-tasker. You name it; she does it," Deshuk said.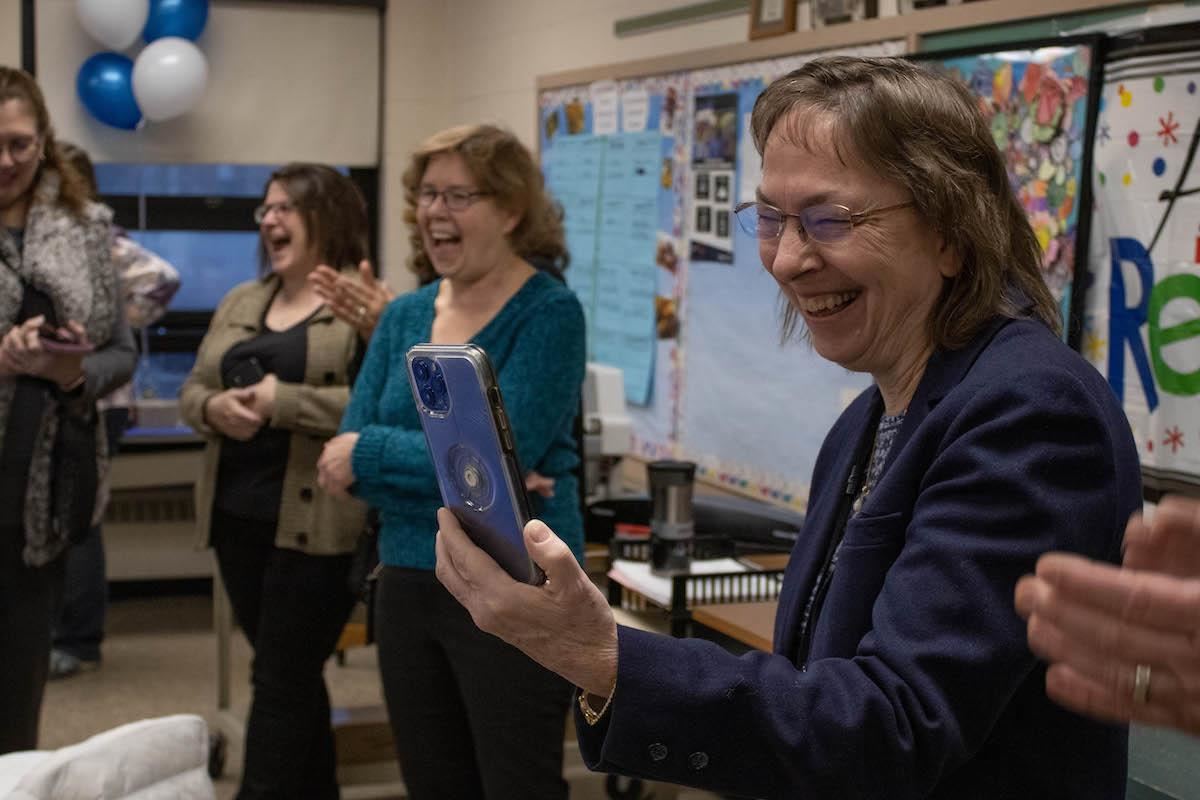 O'Harra has worked with Columbus City Schools for almost thirty years. She started her career in the District at West Broad Elementary school before coming to Eakin and working as their school secretary. After spending nearly two decades working at Eakin, she is preparing for the next chapter of her life: retirement.
"I'm ready to step forward onto a new adventure," O'Harra said. "I'm not going to go home and sit, I want to keep moving and doing things. It's in my nature."
But not everyone is as prepared for O'Harra's departure. Principal Theresa Eraybar said that O'Harra had become integral to the school's community during her time at Eakin.
"She has made an impact with our families. When parents come into the building, she's always very prompt in figuring out what they need and how she can help," Eraybar explained. "The familiarity she has with them will be hard to replace."
To celebrate O'Harra's years of service, the Eakin staff gathered to surprise her with brunch. At the event, they presented her with a framed bouquet of paper flowers - each of them created by a student. O'Harra was gifted the smaller version of a massive bouquet that will be placed in the Eakin hallway to honor her impact on the school.
"This is overwhelming," O'Harra said. "It's almost too much, but I really appreciate it."
Building staff weren't the only ones present to celebrate O'Harra. Administrators from around the District came to wish her well. On behalf of the Office of the Interim Superintendent, O'Harra was presented with a bouquet of tulips to honor her years of service.
"Holly has had such a positive and meaningful presence in the lives of all the Eakin stakeholders," said Area Superintendent for Region I Scott Nelson. "Everyone is excited for her as she moves on to the next stage in her life."
O'Harra retires at the end of January, and her fellow staff members are already asking her when she's planning to come back on board. Some have suggested jokingly that her retirement could be temporary. However, all agree that the students and staff of Eakin will miss her.
"She is going to be greatly missed," said Eakin fifth grade teacher Pamela Seeley. "We won't find anyone else that's like Holly."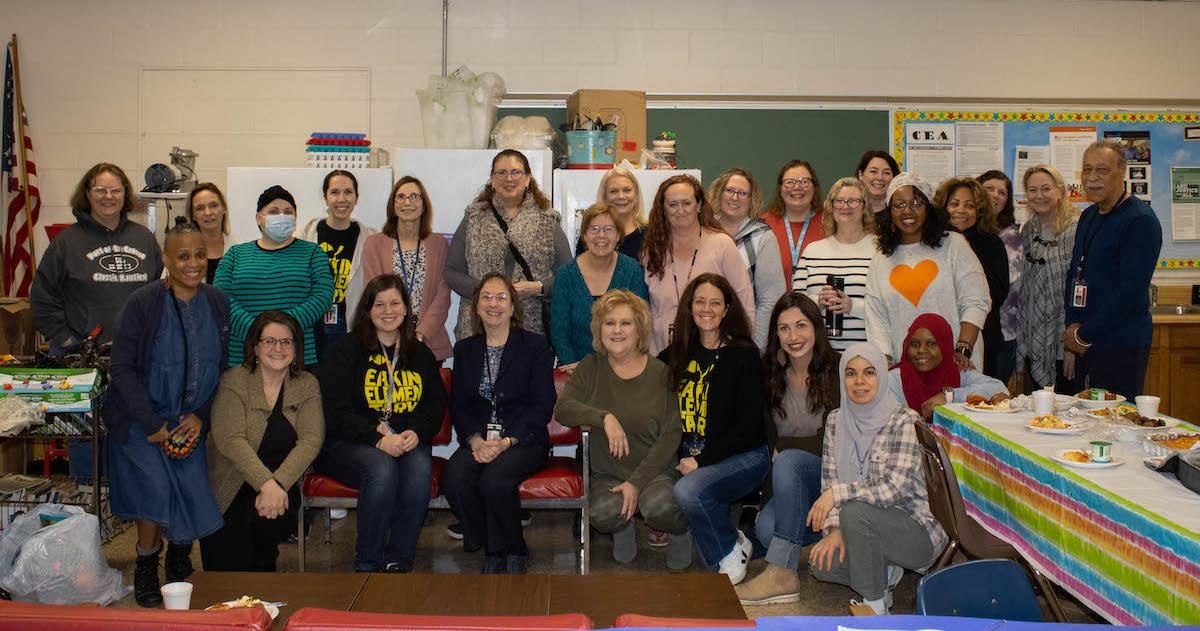 ---