Return to Headlines
Student Spotlight: Joshua Goshay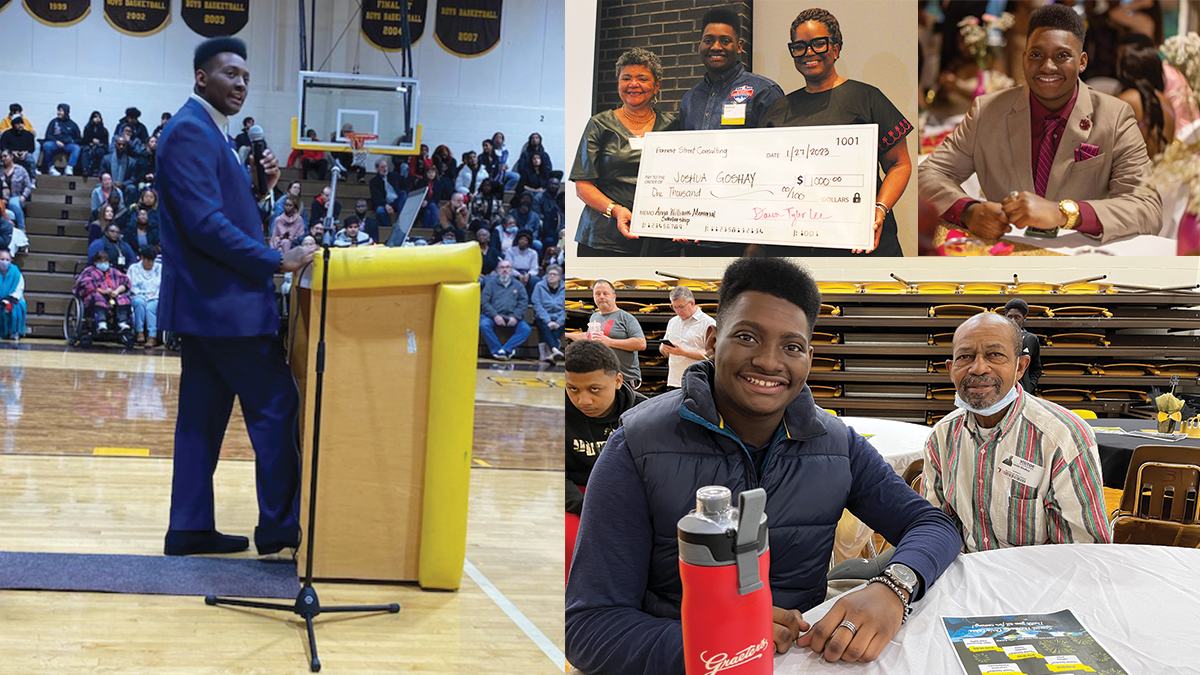 February 1, 2023 -- Joshua Goshay, 17, epitomizes the three pillars of excellence at Beechcroft High School: Peace, Pride, and Progress.
As a senior, Goshay leads the way for students across the District through his vision, dedication, and service to the school.
"When you think about a [Beechcroft] cougar, you don't think about a shy, timid animal," said Goshay. "You think of one that's fierce, wild, and out there making a positive impact."
The Beechcroft Cougar holds several titles, including the class president, superintendent student ambassador, food pantry coordinator, freshman fusion leader, teen environmental representative, and student-athlete.
"No matter what you do, you're going to have to sacrifice. I sacrifice a lot of my time, and I don't mind because it's a good cause," said Goshay.
His passions for government and service collided when he was nominated as the class president, calling it the "highlight of my time at Beechcroft."
As class president, Goshay works hand-in-hand with the student council and administration on fundraisers, graduation, prom, senior incentives, and more.
"We have a lot of opportunities," he said. "Opportunities are nothing if you don't take them."
Goshay is an active member of the Superintendent's Student Ambassadors program for Columbus City Schools. This program exposes students to career and leadership opportunities that set them up for success in school, work, and life.
"Since joining the Superintendent Student Ambassadors program in March 2022, Joshua has demonstrated determination, diligence, and commitment to the program and his personal growth," said Mia Prewitt, Superintendent Student Ambassador Advisor. "He actively uses his voice for positive change."
His work with the Superintendent's Student Ambassadors program ignited a passion project.
"The idea came over Thanksgiving break. I was visiting family and thinking about the number of people and students from our school who don't have food," Goshay said.
The Beechcroft Food Pantry launched before winter break. Thanks to donations from the student body and the faculty, the pantry can send students home with food for the weekend.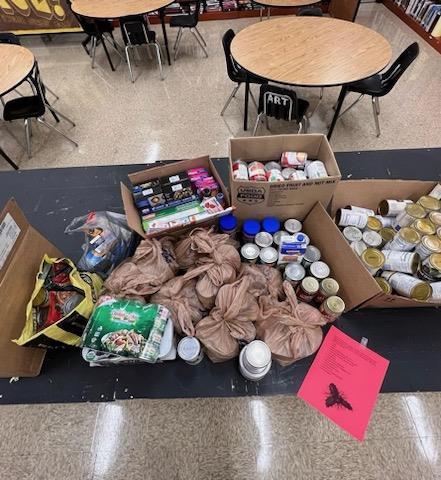 "I make sure that I'm being the person that everyone can look up to," Goshay continues, "and to be an inspiration to someone else because life is tough."
Goshay volunteers as a senior leader for the school's Freshmen Fusion program along with the food pantry. In addition, senior leaders assist first-year students with task management and acclimation to the school.
"The advice I give to freshmen is to not be scared to talk to other people and to get involved when they're able to," Goshay said.
Outside the school building, Goshay competes on the school's bowling team and works a part-time job.
"I believe you get out of life what you put into life," said Goshay. "You get out of school what you give. If you don't give, don't expect to receive anything back."
While attending a leadership conference on January 27, Goshay was awarded the Anna Williams Memorial Scholarship from Dawn Tyler Lee, CEO and Founder of Forrest Street Consulting. Later in the day, Goshay learned that an anonymous donor matched his $1,000 scholarship.
"I'm always thinking about what's next," said Goshay.
While Goshay has yet to finalize his plans for the fall, he favors attending Columbus State Community College in partnership with The Columbus Promise initiative.
"A lot of people need to be aware that going to a community college is okay," said Goshay. "We need more people of success to share that."
As Goshay prepares for his next chapter, he challenges the student body to "be the best you that you can possibly be."
"We always say let's do the amazing to be amazing. Josh is doing the amazing to be amazing," said Dr. Samuel Johnson, principal.
---