Return to Headlines
Blue Ice Flames Advance to VEX Robotics State Competition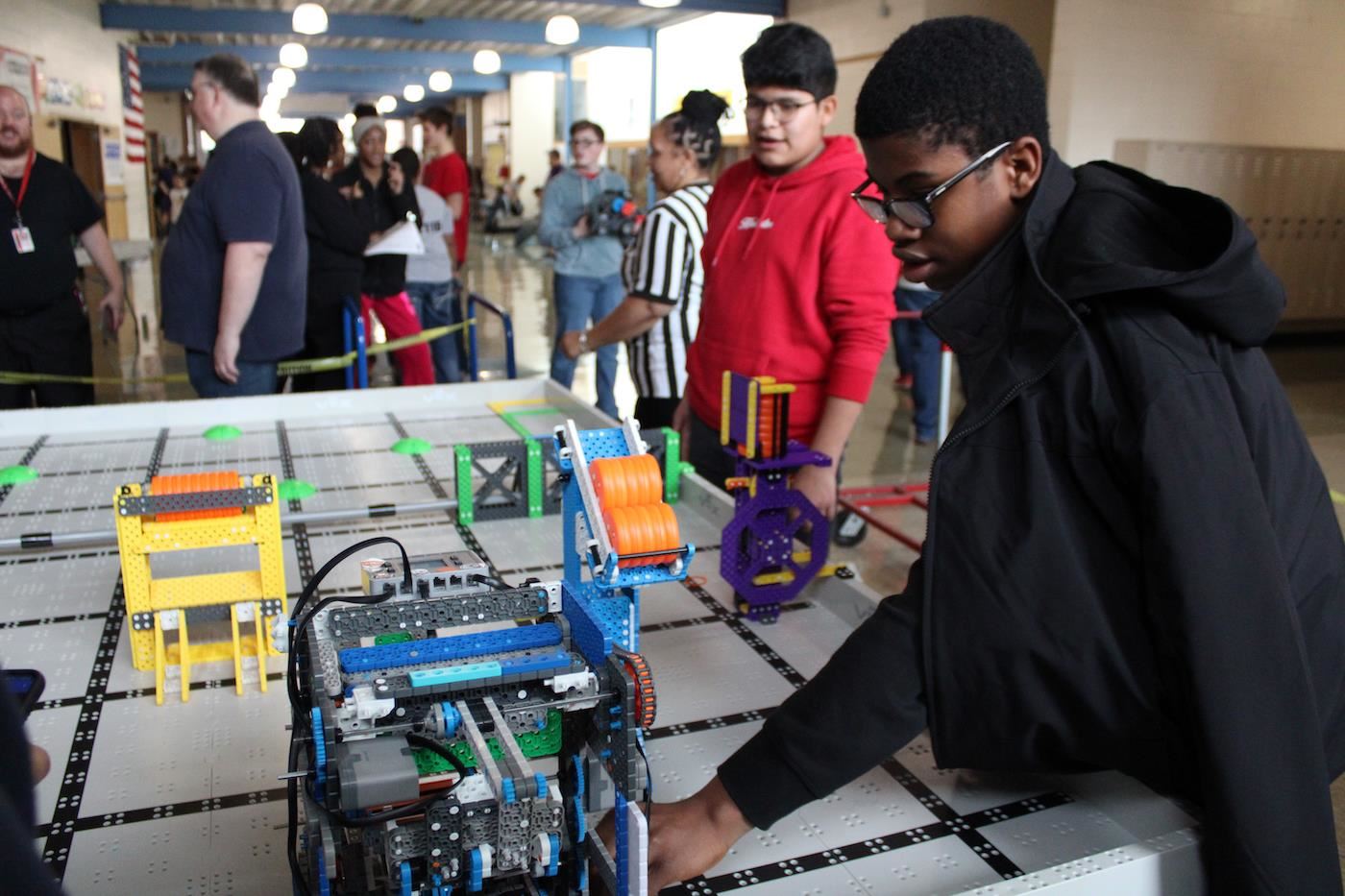 February 2, 2022 -- Doors opened with students from around Central Ohio flooding into Woodward Park Middle School. The state-qualifying VEX IQ Slapshot tournament was about to begin.
Each team checked in and gathered around their uniquely-designed robot to ensure it fit the specifications outlined in the competition's regulations. Teams could enter qualifying matches after their robots passed the inspection test.
"It was exciting to see all of the innovations and the design process that the students used to create their robots for this year's game, VEX IQ Slapshot," said Office of Career and Technical Education Curriculum Coordinator Christopher Daniel.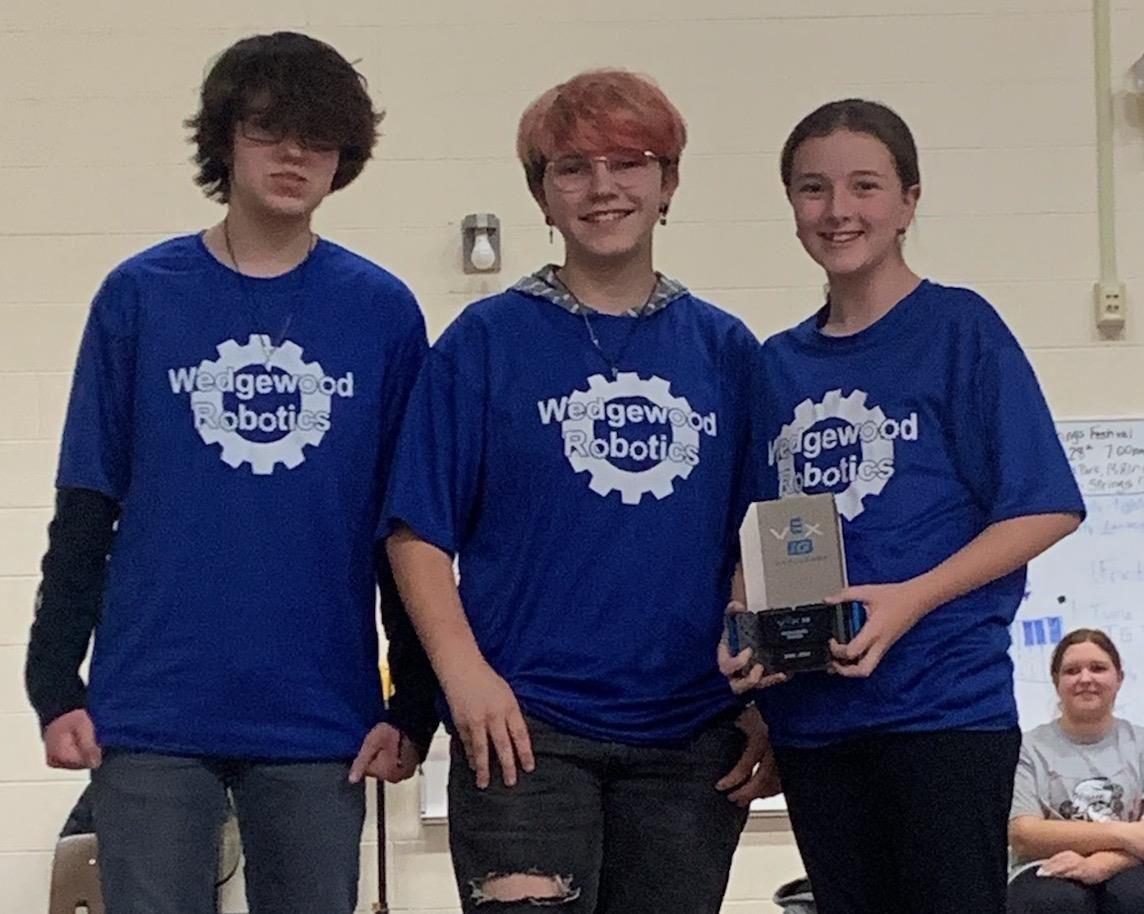 Of the 40 teams participating, Columbus City Schools students accounted for 15 of them, with students from Colerain and Gables elementary schools, and Medina and Wedgewood middle schools.
These elementary and middle school students entered challenges to enhance their science, technology, engineering, and mathematics (STEM) skills through a hands-on career technical education VEX Robotics event.
"It's really exciting to drive around and try to get as many points as you can," said fourth-grade Gables elementary student Coco Conners. "It's not about competition. You're not competing against someone. You're working together to get more points for your team. It's a teamwork game."
The VEX IQ Competition Slapshot game is played on a rectangular field roughly the size of a king mattress. Two robots work together as they compete as an alliance in the teamwork challenge. In each one-minute match, teams must work collaboratively to score points.
In addition to the teamwork challenge, participants also compete in the robot skills challenge. During the robot challenge, one robot tries to score as many points as possible. Matches consist of two types of skills: driving and programming. The driver controls driving skills via remote control, and programming skills are autonomous with limited human interaction.
"My favorite part about robotics is the creativity that you can use to build your robot and the things you can change about it after going to tournaments," said fifth-grade Gables elementary student, Jash Desai. "If you don't win, that's fine. Because you know what you can change and do to make your chances of winning higher next time."
The chances of winning at this state-qualifier competition were one to eight. Of the 40 teams, only five were chosen to move on to the state tournament.
Students, parents, and coaches gathered around the TV outside the auditorium to actively gauge where each team ranked throughout the long day of challenges.
As the winners were announced, cheers could be heard from the Wedgewood team's friends, families, and students. The Blue Ice Flames were among the five qualifying teams to win a bid to the state tournament. Good luck to students Jordan Hall, Sylas Holloway, Amy Martinez, Hope Gibson, and their coach Pamela Smith as they prepare for the state competition.
---