Return to Headlines
Northland Alum Recognized as a 2023 YWCA Woman on the Rise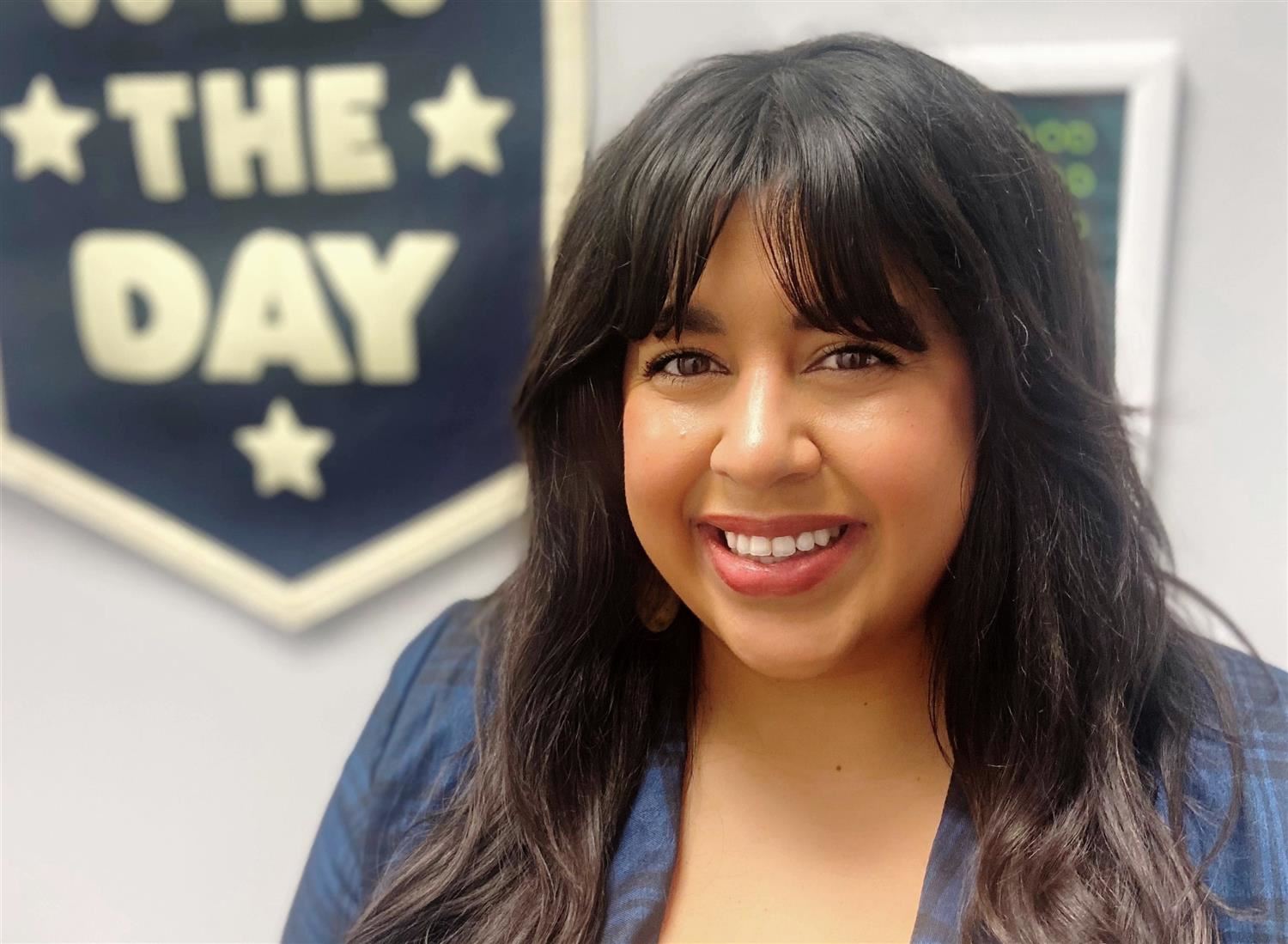 February 3, 2023 -- The year was 2007 when Stephanie Cedeño graduated valedictorian of her class at Northland High School. Sixteen years later, she's earned another prestigious title - 2023 YWCA Women on the Rise.
"I was shocked," said Cedeño when she was informed that she was one of six women awarded the recognition, calling it a "humbling honor."
In its fourth year, the Women on the Rise award identifies young women dedicated to making a positive impact in the community and their workplaces.
"The diversity of the Northland student body equipped me," Cedeño continues, "with the cultural awareness and [global] empathy to work with the community in impactful ways."
Cedeño currently serves as the Director of Civic Engagement at Besa, a local nonprofit that engages community members and businesses in transformational volunteer experiences that meet community needs.
With all that she has accomplished, she still considers herself a "Columbus Public kid through and through."
"Growing up, my best friends [were] Korean, Ethiopian, Syrian, and from the Caribbean. Nowhere else do you see that kind of diversity," she said. "So much of it was getting to interact with different, amazing people and cultures."
Cedeños' time at Parkmoor Elementary School, Woodward Park Middle School, and Northland exposed her to diverse cultures and unique perspectives, setting the path for her career.
"It made me grounded in my own culture and my own roots," she said. "We were all very receptive to learning about other people's cultures."
The Columbus native received her Bachelor's degree in international studies and her Master's in public health from The Ohio State University.
"I'm so thankful for the staff, the educators, and the teachers who all helped me throughout my entire life as a student," said Cedeño. "If it wasn't for those teachers being super intentional about making sure I did all of the things, I don't think I would've gone off to college."
Before her time at Besa, Cedeño worked on local anti-hunger initiatives. She is a YWCA Leadership for Social Change graduate, has served as a member of the Columbus Urban League Young Professionals, and co-chaired the Events Committee for the first Latine/Hispanic Heritage Month Committee.
As a Latina woman, YWCA's dedication to eliminating racism and social justice is close to her heart.
"I've gotten to see firsthand the implication of racism and what it does to families, schools, and neighborhoods," said Cedeño. "It's a huge issue we have in Columbus."
Cedeño hopes to continue impacting the city of Columbus through her work and partnership with YWCA.
Northland alumna Jasmine Ayres, class of 2008, has also been recognized as one of the 2023 YWCA Women on the Rise.
"We have some really cool people doing really amazing things coming out of Northland," said Cedeño.
Cedeño and Ayres will receive their honors at the 2023 Women of Achievement event held on Thursday, April 27, at the Greater Columbus Convention Center.
"Under all the pressure we faced as students in a challenging community, diamonds were created," said Cedeño
Read more about the 2023 Class of YWCA Women on the Rise and the Women of Achievement award on ywcacolumbus.org.
---