Return to Headlines
Co-Creator of LETRS Literacy Program Visits Columbus City Schools Teachers for Professional Development Training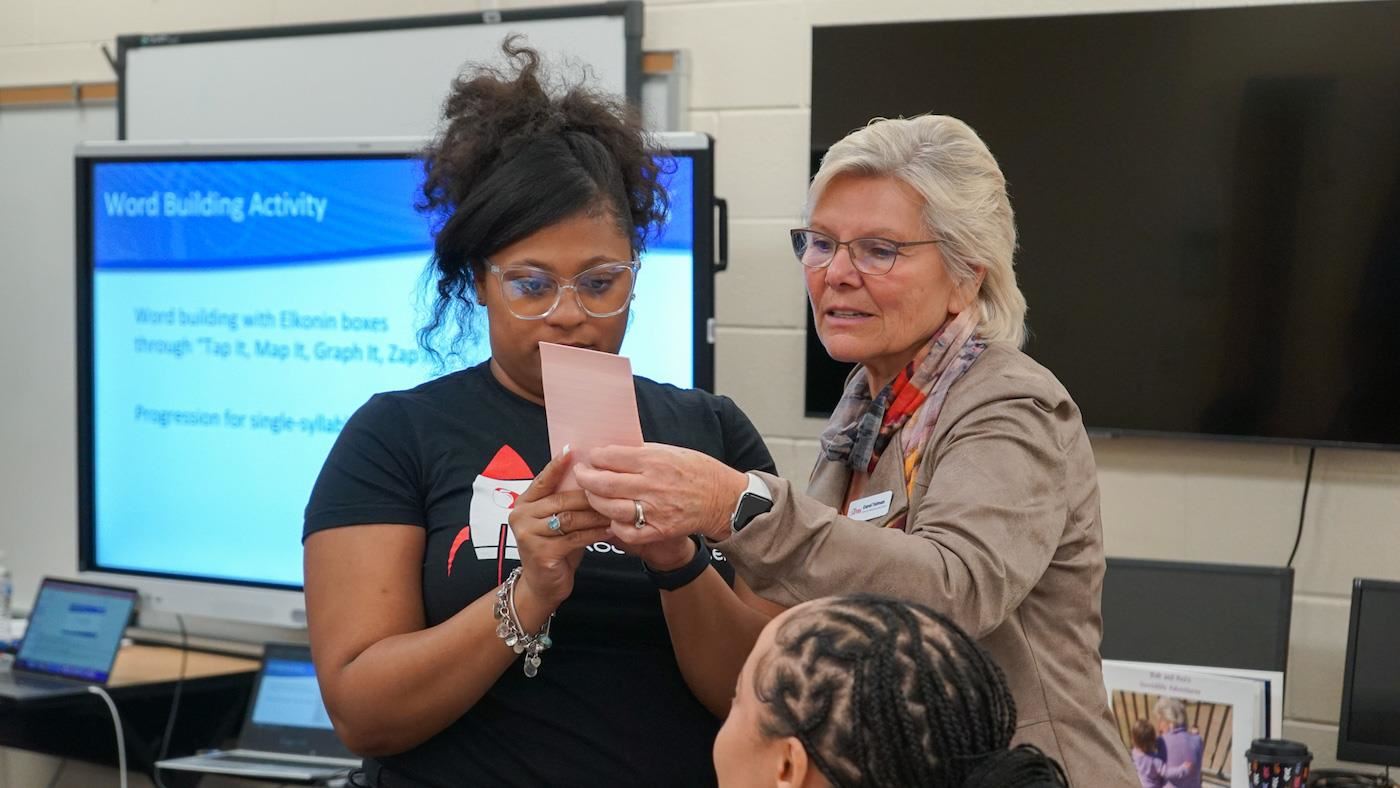 March 17, 2023 -- Columbus City Schools teachers are getting in-person assistance from the co-creator of a professional development program they're learning that will help students with literacy.
Dr. Carol Tolman, an international literacy consultant and co-author of LETRS (Language Essentials for Teachers of Reading and Spelling), visited teachers for a training session on Wednesday, March 8. Teachers could ask questions about LETRS, a tool that will help them understand how a child's brain works as they learn to read.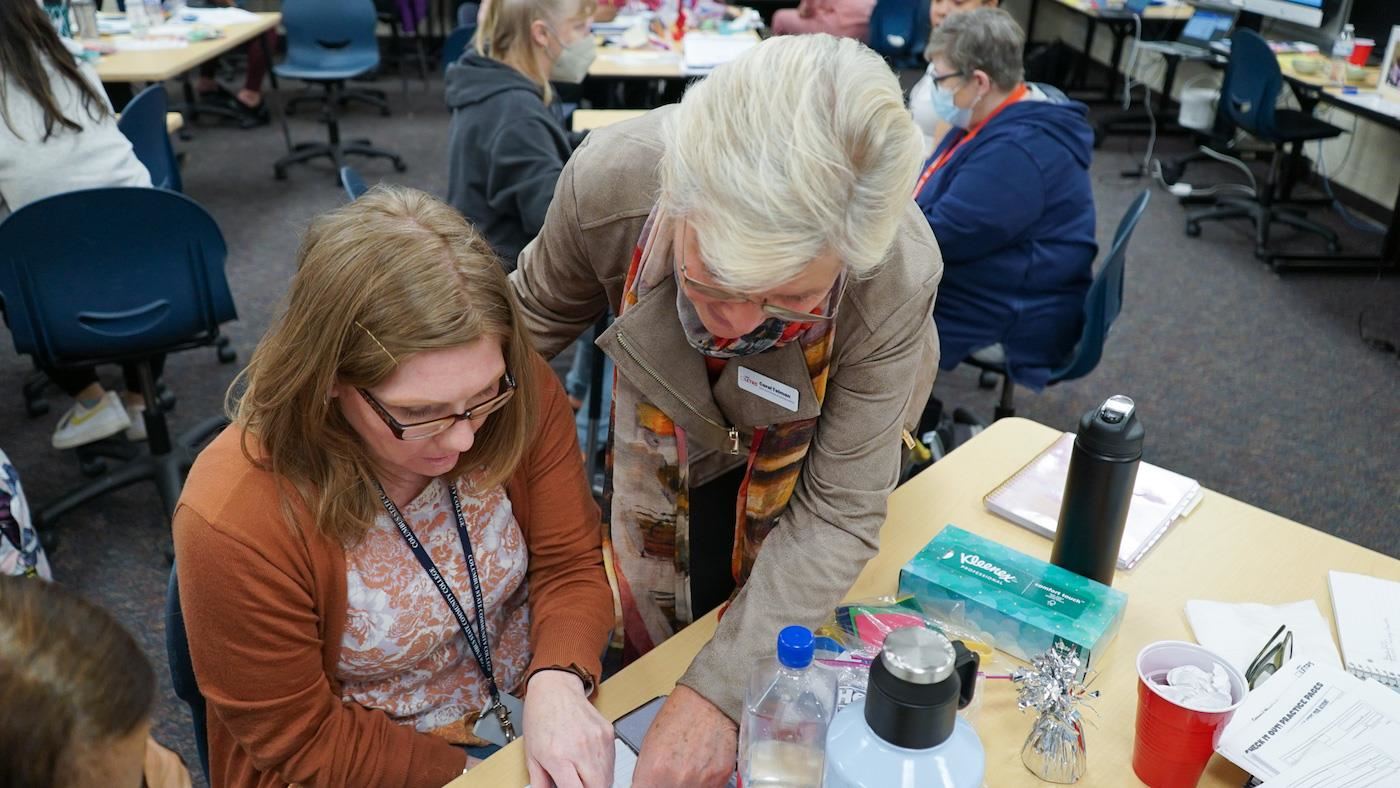 Dr. Tolman said she was first introduced to the topic when she met Dr. Louisa Moats, the primary author of LETRS, years ago as a teacher. Dr. Tolman said Dr. Moats recognized teachers did not have all the information needed to impact change for all children regarding literacy.
"She explained to me some things I didn't know," Dr. Tolman said. "It was eye-opening. I didn't understand all the layers of language and all the information I needed to know to help my students. So I set out on a mission to get my Doctorate, and she asked me to join her."
Dr. Tolman has spent years working with teachers worldwide to help them understand how to break down literacy for students as Dr. Moats conducts ever-evolving research. Their work together has turned into the LETRS program, which is now being implemented in schools nationwide, including CCS. Dr. Tolman said it's often a learning curve for teachers when studying LETRS.
"Most of them ask me why they didn't know any of this sooner," she said. "It's kind of like stages of grief, and as they get comfortable with the material, then they sometimes get a little angry that they didn't know this."
East Linden Elementary fifth-grade teacher Michelle Delzell was among more than a dozen teachers asking questions to Dr. Tolman.
"In my schooling, I learned brain-based literacy which is kind of like LETRS," said Delzell. "It wasn't as in-depth as this though. LERTS has helped me understand the value of everything we teach in all the grades and how to put it all together."
Delzell began going through the LETRS program last year and is now about a third of the way through the program. She said she had questions, and Dr. Tolman's visit provided a level of reassurance to her understanding.
"I was under the impression I needed to make sure kids could decode and pronounce words. But LETRS helped me fully understand that all elements work together including vocabulary, spelling and so much more," she said.
Delzell also used the time with Dr. Tolman to discuss how she's implemented some of the LETRS techniques into her classroom. For example, Delzell had students take a fluency assessment and then paired them together depending on reading ability so students in her class could practice reading together.
She said the experience of having the LETRS co-creator at Columbus City Schools is helping her to be a better teacher.
"Dr. Tolman's expertise is helping me to utilize the District's resources in the most effective way. I really think everyone should be doing this," she said.
Teachers will continue to study the LETRS program throughout the next school year until all eight parts are completed. The program will give them a better look at how the brain works when students learn to read and how best to help them in different stages of literacy learning.
---