Return to Headlines
Columbus Alternative High School Senior On Track to Earn Two Degrees in 2023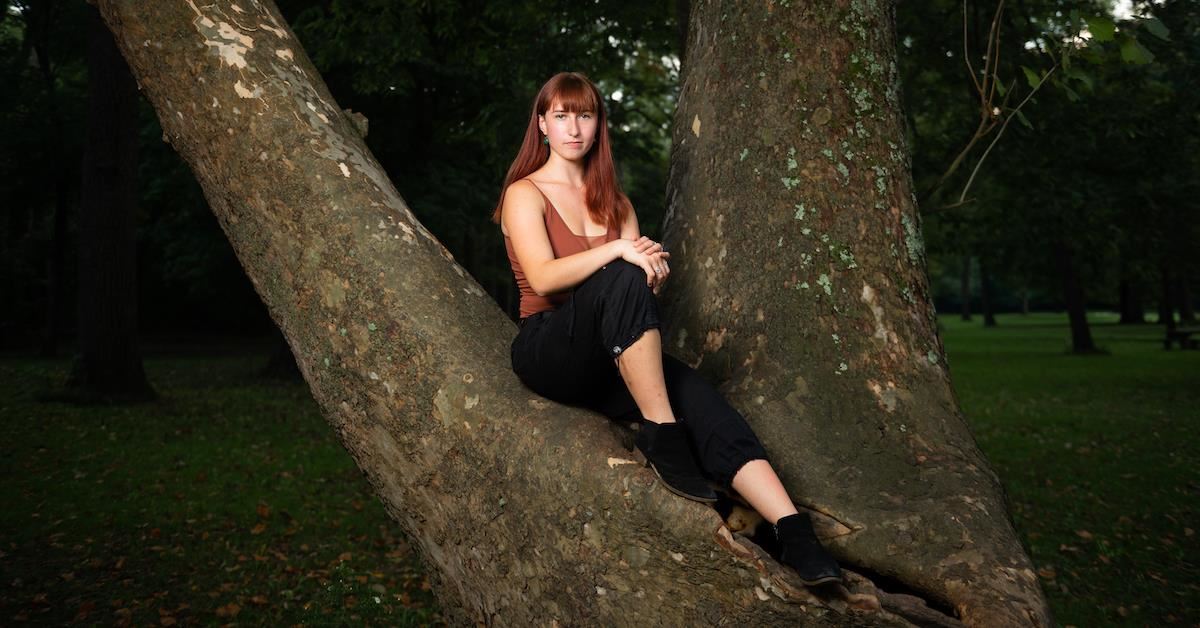 May 23, 2023 -- Ayla Bella is not only a senior at Columbus Alternative High School (CAHS), but she's also a senior studying Public Affairs at The Ohio State University. She plans to graduate Summa Cum Laude with her undergraduate degree in August.
The summer before her 7th-grade year, she started the College Credit Plus Program and is now on track to graduate college with a 4.0 GPA three months after she collects her high school diploma.
"I took a few classes here and there, some writing classes, and other stuff just for fun," Bella said. "Then, after my freshman year when everything shut down, I was like, well, if I'm going to be online either way, I may as well take more college classes!"
Before enrolling at CAHS, Bella attended Columbus Gifted Academy (CGA), which was nirvana for her and her academics. It was the catalyst that propelled her forward on her academic journey.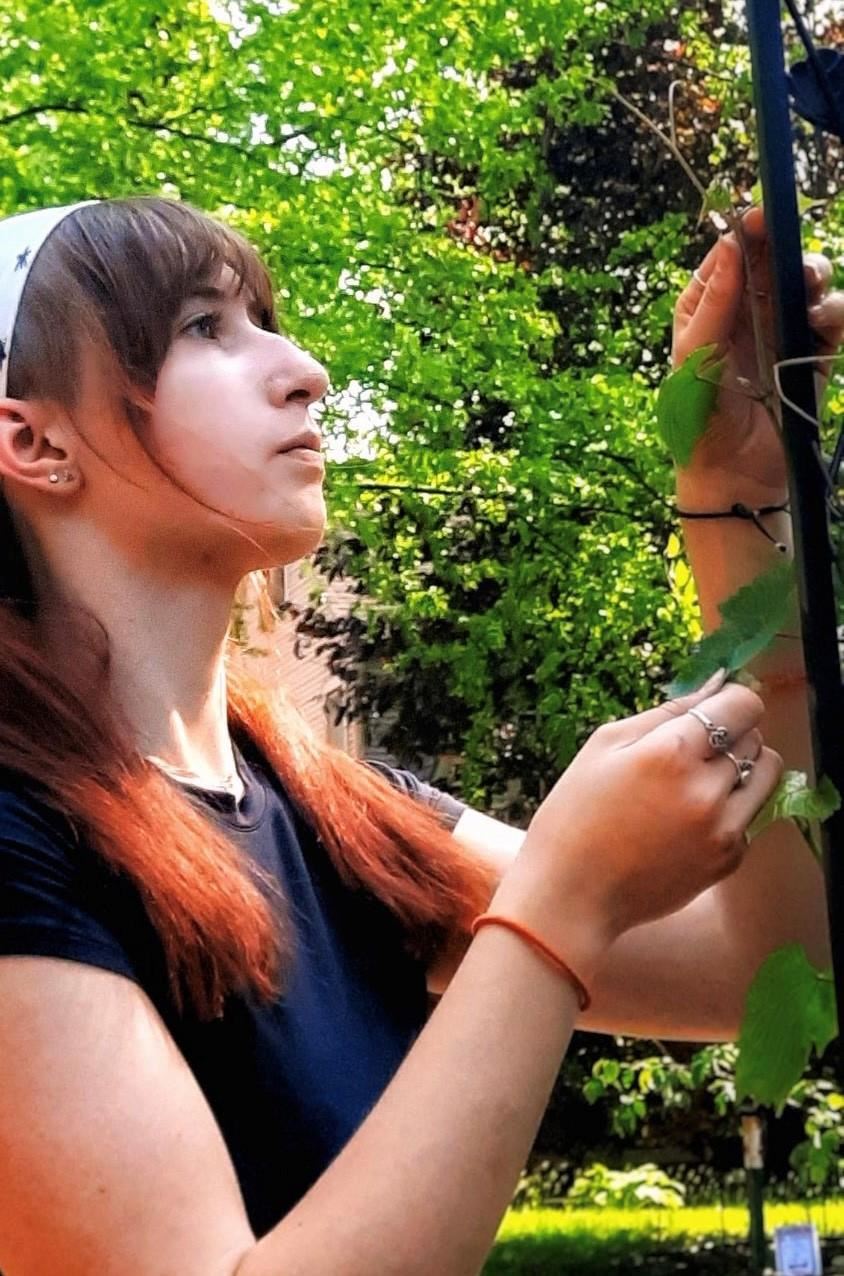 "The way that they taught, the flexibility they gave students, and everything about that environment worked out so well for my learning style," Bella said. "Ms. R and the other educators there are unbelievably remarkable and fantastic. I can't extol the virtues of those educators enough."
Bella's mother knew how unbelievably skilled educators are throughout the CCS district. She uprooted her family from the City of Dublin to Columbus, giving her daughters the option to attend wonderful niche schools like Ecole Kenwood French Immersion School and CGA.
As Bella succeeded academically, she also started to evolve into a leader. The spring before her senior year, she was elected president of the CAHS Chorale Program.
While president, Bella ran the entire chorale bootcamp from food, programming, and leadership training to teaching and directing the music. Then, under her leadership, the group raised $20,000 for a New York City adventure.
"The NYC trip with the chorale was amazing," Bella said. "It felt magical and poetic because we haven't been able to go on a trip like that in three years due to the pandemic. I'm grateful I was able to finally experience it my senior year. I kept hearing about how fantastic the chorale trips were and how they're such a part of the culture and a wonderful bonding experience."
Her dual enrollment in high school and college meant that she could attend college classes but still participate in high school activities like chorale. Now with both graduations just around the corner, Bella has been thinking about what comes next.
"What excites me is starting a non-profit organization that builds forest gardens in CCS schools and public land across Columbus," Bella said.
The working name of her non-profit is Rooting Resilience. She hopes to address food insecurity, food inequity, and climate change by building forest gardens composed of trees and plants that return every year. After the forest is designed, planted, and established, it no longer requires yearly maintenance.
"It becomes a self-sustaining ecosystem, a forest ecosystem that also produces food," Bella said. "That's the first part of my three-pronged approach. The second is education, and the third is direct action. The idea is creating communities that can maintain these food forests themselves, harvest from them, preserve the food, and even replicate those food forest systems in their own yards."
She's already received a lot of feedback about her future ideas by reaching out to Linden-McKinley's AG Educator, CCS school board members, and CCS director of Capital Improvements.
"I created a list of high schools and middle schools that I think would be best suited as pilot projects," Bella said. "I'm planning on working through that list, reaching out, and seeing who gets excited about it."
Before finishing her degree, Bella will attend the prestigious Stinner Climate Ambassador Internship program this summer. She was selected, along with 12 other students, for the six-week program that focuses on climate change resilience in Ohio agroecosystems.
"What's next after Rooting Resilience? Maybe a second undergraduate or a master's program," Bella said.
As her time as a CCS student comes to a close, she would like to leave students with the following words of advice.
"Knowing yourself as a learner is very important," Bella said. "There are so many different learning styles out there, and lots of programs within CCS that can meet the needs of different students that students can take advantage of. Don't assume that the classes at your school are the only options you have to meet your learning needs."
---