Return to Headlines
New Educators Celebrated for their Hard Work and Success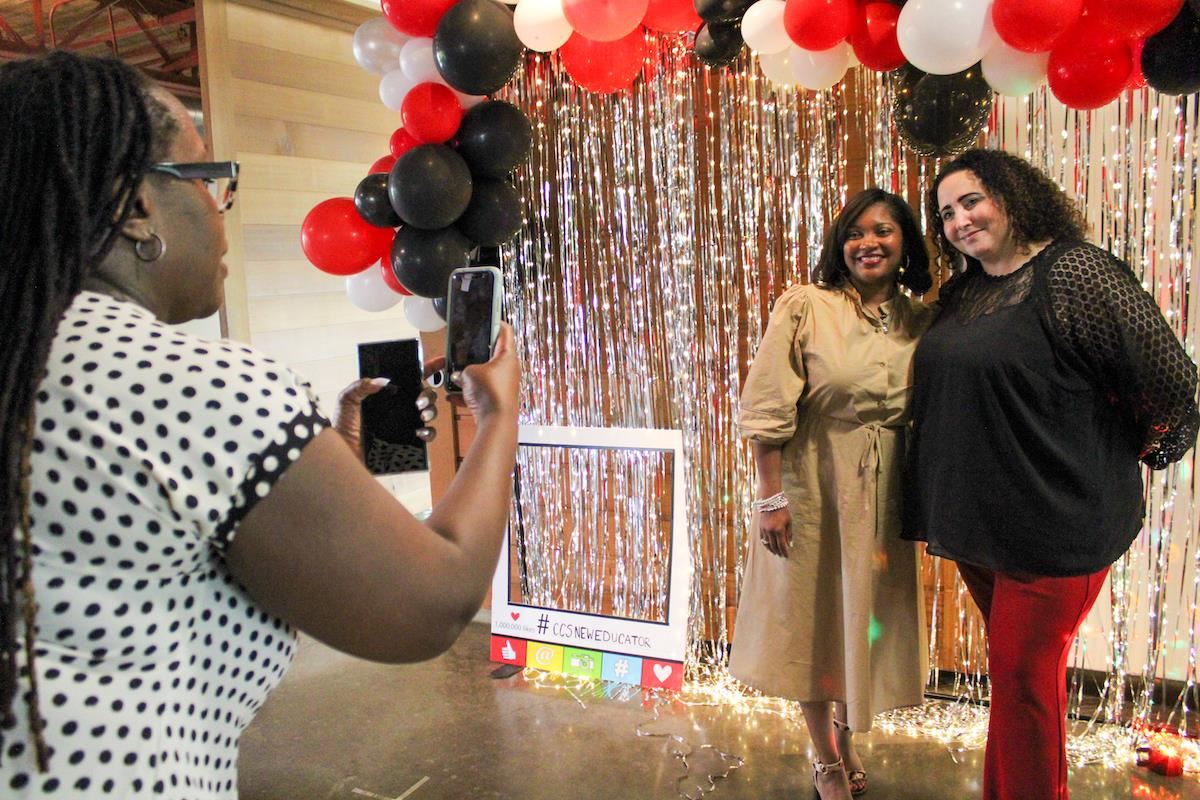 May 25, 2023 -- Just like their students, new Columbus City Schools educators found their school year full of mentorship, inspiration, and growth.
And much like their schools' recognition ceremonies, celebrating the accomplishments and dedication of first-year CCS educators is always an incredible way to wind down the school year.
The New Educators Celebration event is led by the Department of Academic Services and its Peer Assistance and Review (PAR) team. It honors PAR program participants who completed their first year of service at Columbus City Schools.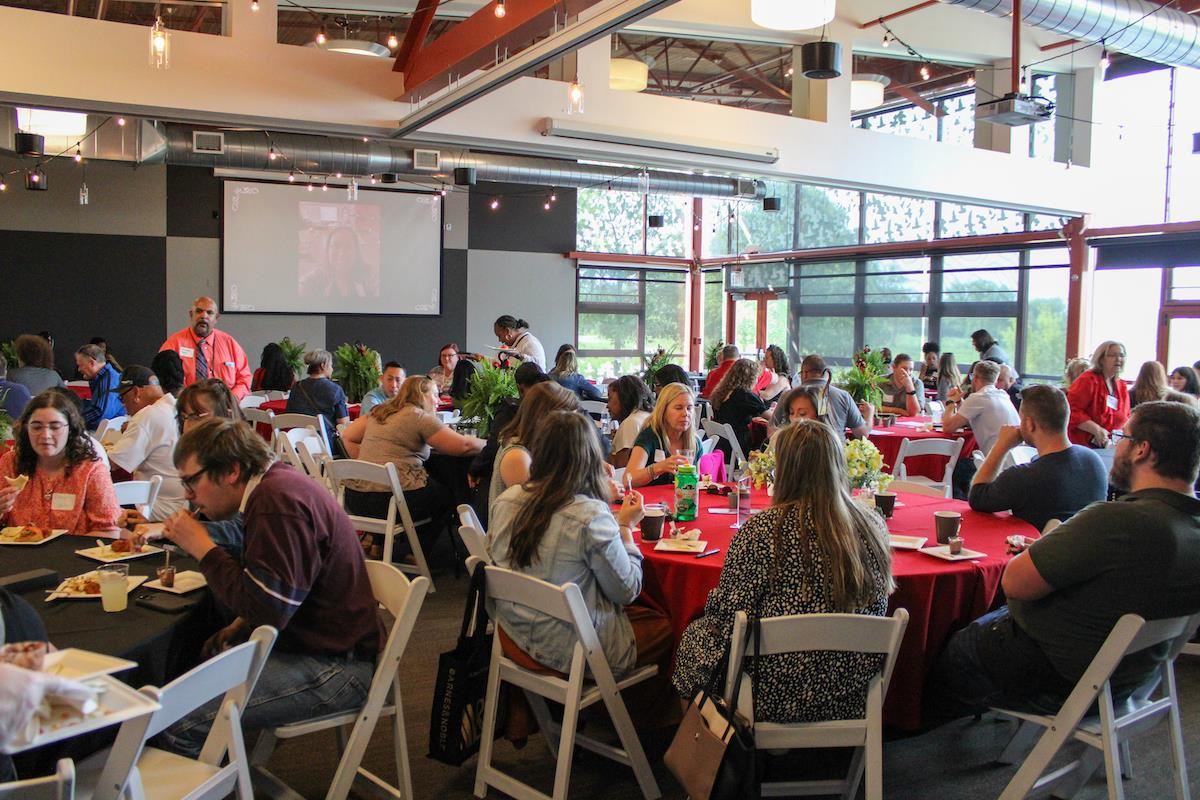 "Whether you're a brand new teacher, an early career educator, a veteran, or in any other roles, coming into a new place and learning a new job is really hard," said PAR Consulting Teacher, Resident Educator Mentor, and Facilitator Bethany Bell. "It is our goal to support, grow, and keep our new educators forever and always so that they can be there for our kids."
New educators, as well as experienced teachers new to the District, from classroom teachers to school counselors, were commended on their accomplishments.
"The new educator celebration is a way to bookend the year and celebrate a successful first year in CCS," Bell said. "We want to thank them for being here, for choosing our district, for choosing our kids, and for all the hard work they do."
First-year West High School Social Worker Natalie Fulton was thrilled to be at the event and get so much support from the PAR program, having graduated from OSU only a year ago.
"My first-year experience was great!" Fulton said. "West is the only school in the district with two full-time social workers, so I got to work with another social worker who's been doing this a lot longer than me. I had a mentor who was really helpful and got to meet with my PAR mentor regularly."
At the event, teachers were served dinner and provided entertainment by former and current CCS students. Raffles were also held throughout the evening.
"Every day, you are making a difference in the lives of our students. I hope you realize the impact you have on the community," said Dr. Angela Chapman, Superintendent/CEO, at the celebration. "As a District, one of our main priorities is a whole-child focus, helping students grow academically and cultivating their social-emotional well-being. That work would not be possible without each and every one of you here today."
---