Return to Headlines
Briggs Student Excited to Get Involved, Make her Mark at Ohio State University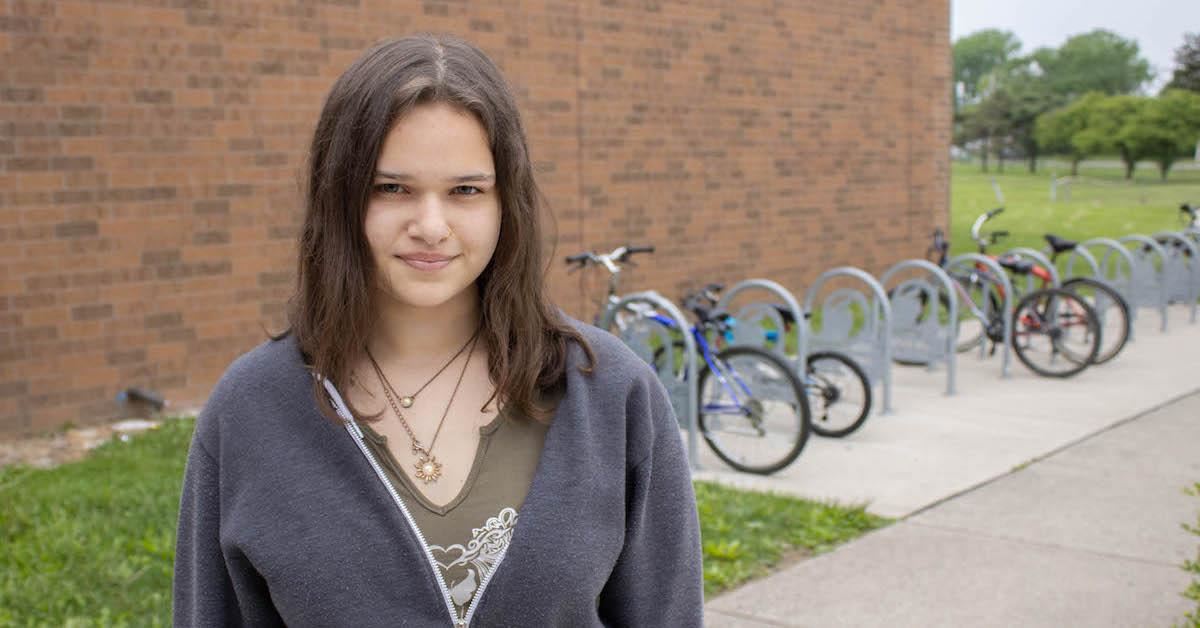 May 31, 2023 -- When she first started high school, Natasha Baker didn't consider herself a leader. Now, the graduating senior said Briggs High School showed her otherwise.
"I used to think that I wasn't the leader type, but being involved in programs at Briggs, I've really taken a lot of initiative," Baker said.
Since joining different programs at Briggs, Baker has discovered a passion for involvement that she plans to continue pursuing at The Ohio State University. She will enter OSU as an Undecided major with an interest in Criminology, excited to explore different career paths before committing to one concentration.
Through OSU, Baker was awarded the Morrill Scholarship, the school's 'premier diversity/merit scholarship program, rewarding academically talented students actively engaged in diversity-based leadership, service, and social justice activities.'
Morrill scholars are encouraged to engage in diversity-based leadership while on campus, and Baker is eager to get started.
"The scholarship is for students who want to stand up against social injustices and value diversity and inclusion. My essay was based on that and what I want to do for the OSU campus," Baker explained. "I plan to talk with other people and join organizations while I am there."
Along with diversity and social justice, Baker is also passionate about mental health awareness and advocacy. At Briggs, she was involved with a mentorship program that brings high school students to middle schools. While there, she spoke with students about mental health and answered any questions they had about the transition to high school.
"Transitioning to high school can take a toll on you; I wanted to talk to kids about that," Baker said. "I was in a classroom where I asked kids what they were worried about for high school. I told them it's going to be difficult, but they should keep going, and if they need to take a break, it's okay."
Briggs Principal Pamela Smith is incredibly proud of the work Baker has done since she started at Briggs. She said watching Baker grow into a confident leader has been rewarding, and she is happy that Briggs played a part in it.
"Since starting at Briggs, Natasha has become more extroverted and determined to go to college. She has not let setbacks or circumstances stop her from achieving her goals," Smith said.
As the year wraps up, Baker said she is anticipating the next step in her academic journey. She is ready to walk across the graduation stage as a Bruin and start her career as a Buckeye.
"I'm eager to graduate," Baker said. "I like change, and I think graduating high school will be a milestone for me."
---