Return to Headlines
Columbus Students Named Semifinalists in National Merit Scholarship Competition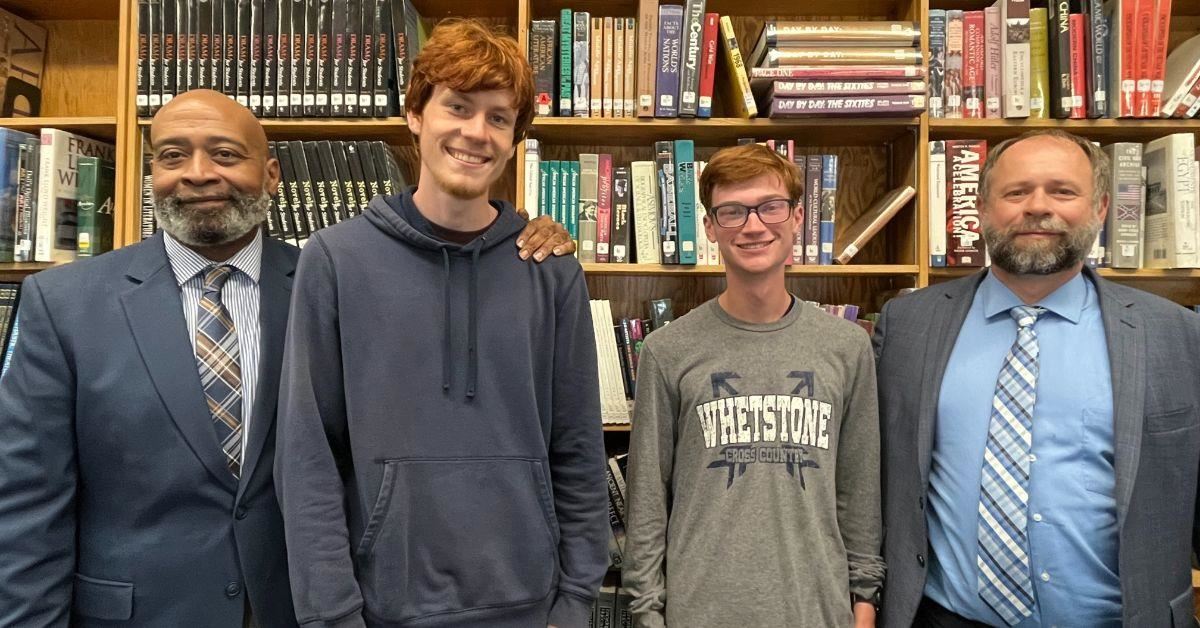 September 13, 2023 -- Today, officials of the National Merit Scholarship Corporation (NMSC) announced the names of more than 16,000 Semifinalists in the 69th annual 2024 National Merit Scholarship Program.
Congratulations to Columbus Alternative seniors:
Joshua Conroy
Neil Gordon
The program honors students with exceptional academic ability and potential for success in rigorous college studies.
"We are immensely proud to announce that two outstanding students have been named semifinalists in the National Merit Scholarship Program, said Columbus Alternative High School Principal Darryl Sanders. "This prestigious honor reflects their exceptional academic prowess and speaks volumes about the nurturing and supportive educational environment here at CAHS."
These academically talented high school seniors will continue in the competition for some 7,140 National Merit Scholarships worth nearly $28 million that will be offered next spring. About 95 percent of the Semifinalists are expected to attain Finalist standing, and approximately half will win a National Scholarship, earning the Merit Scholar title.
"These semifinalists embody the spirit of dedication, hard work, and intellectual curiosity we aim to cultivate in every student," said Columbus City Schools Superintendent/CEO Dr. Angela Chapman. "It reaffirms our commitment to fostering excellence and providing our students with the tools they need to reach their full potential. We congratulate them on this remarkable achievement and look forward to their continued success as they advance in this prestigious scholarship program."
Three types of National Merit Scholarships will be offered in the spring of 2024. Every Finalist will compete for one of 2,500 National Merit® $2,500 Scholarships awarded on a state-representative basis. About 840 corporate-sponsored Merit Scholarship awards will be provided by approximately 160 corporations and business organizations for Finalists who meet their specified criteria. In addition, about 160 colleges and universities are expected to finance some 3,800 college-sponsored Merit Scholarship awards for Finalists who attend the sponsor institution.
National Merit Scholarship winners of 2024 will be announced beginning in April and concluding in July. These scholarship recipients will join nearly 375,000 other distinguished young people who have earned the Merit Scholar title.
For more information about the competition, please visit www.nationalmerit.org.
---