Return to Headlines
Columbus Promise Honors Achievements of First and Second Student Cohorts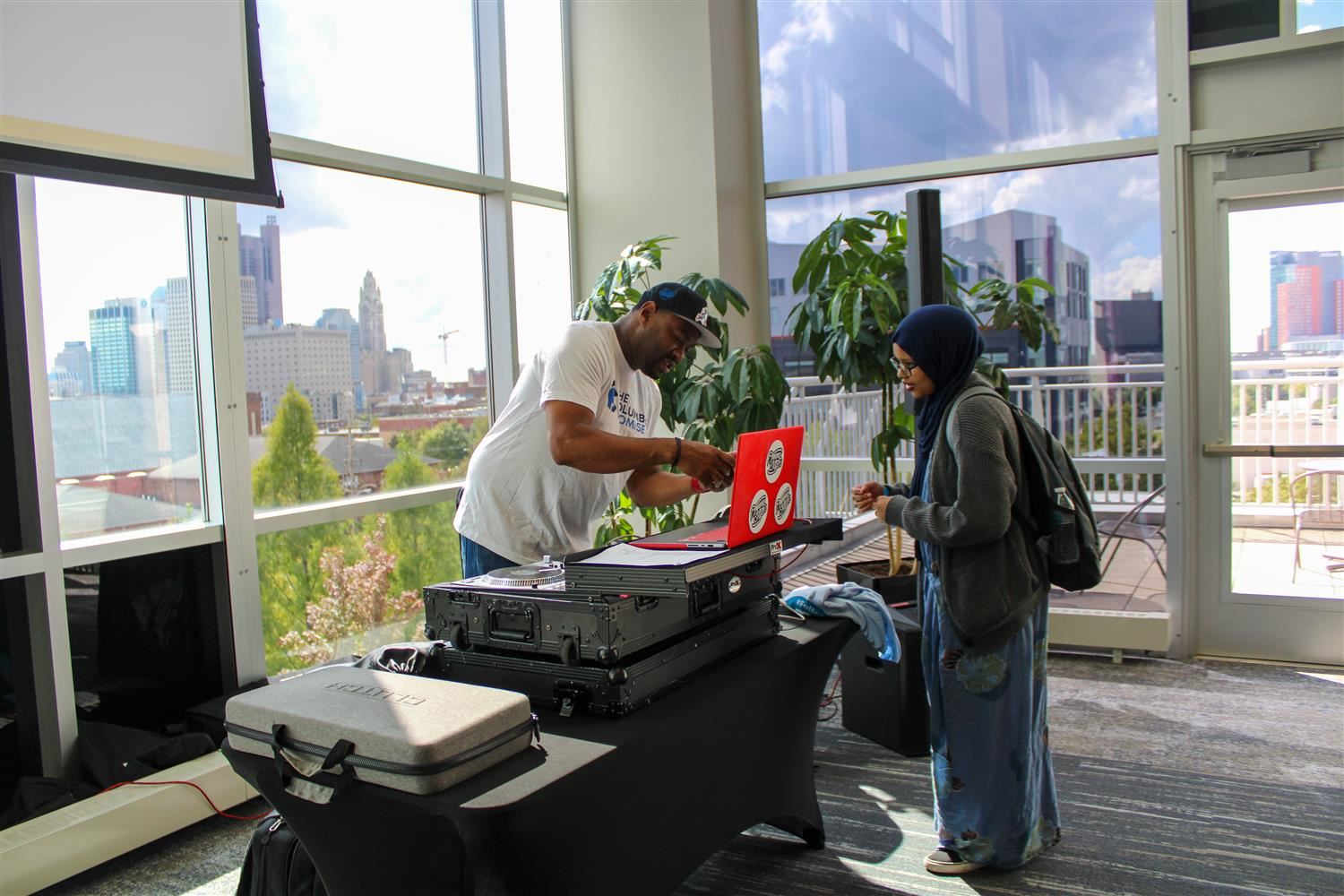 September 18, 2023 -- Columbus continues to keep its promise to Columbus City Schools (CCS) students by providing a tuition-free scholarship opportunity for higher education through Columbus State Community College (CSCC).
The Columbus Promise program launched its second cohort this fall with a celebratory event for its students, advisors, and partners at CSCC.
"I'm a Columbus City Schools graduate, Council President Hardin is a Columbus City Schools graduate, and we've got [CCS] graduates all over this city and community," said Mayor Andrew Ginther. "We're thrilled to be a part of the Columbus Promise because it is something personal to us, not just professional. I have not been more optimistic about the future of this community."
Led by the City of Columbus, CSCC, I Know I Can, and CCS, the program continues to boost college-going culture and student success, and prepares students for the ever-growing Central Ohio job market. The first and second cohorts of students attended the event, along with their counselors, for a night of fun, learning, and networking.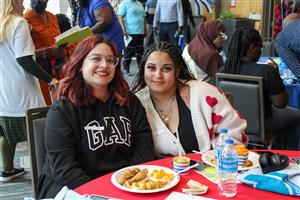 "Programs like the Columbus Promise help create a strong foundation to set students up for success and well-paying in-demand careers regardless of where their academic life paths take them," said Columbus City Schools CEO/Superintendent Dr. Angela Chapman. "This program helps give students the tools needed to prepare them for the growing job market here in Columbus, while also helping support them during their time in college."
Second-year Columbus Promise student Kylie Bennis looks forward to her future career made possible by the program. As an alumna of both Columbus Downtown and Independence High Schools, she is a certified nail technician taking business classes at CSCC so she can one day open a nail salon.
"It's been great, and my advisor helps me whenever I need it," Bennis said. "She's always there, and she gets me. I want to get that extra business insight and education so that I can own my own business."
The program is in its third year and students enrolled in the program are supported by dedicated academic coaches. Coaches increase student success in the classroom and assist with career guidance.
Bennis was proud to be part of the program and glad she could take advantage of all it offers.
"Don't miss out on the opportunity to be part of the Columbus Promise program," Bennis said. "Even if school isn't for you, it's free education, so why would you not?"
To become a Promise Scholar, CCS senior students must graduate from CCS in the 2023-2024 academic year, complete the FASFA with all required additional documents, apply to CSCC, and apply for a Columbus Promise Scholarship.
Those wishing to learn more about the program can visit cbuspromise.com.