Return to Headlines
Columbus City Schools Launches Virtual Family Engagement Sessions FACES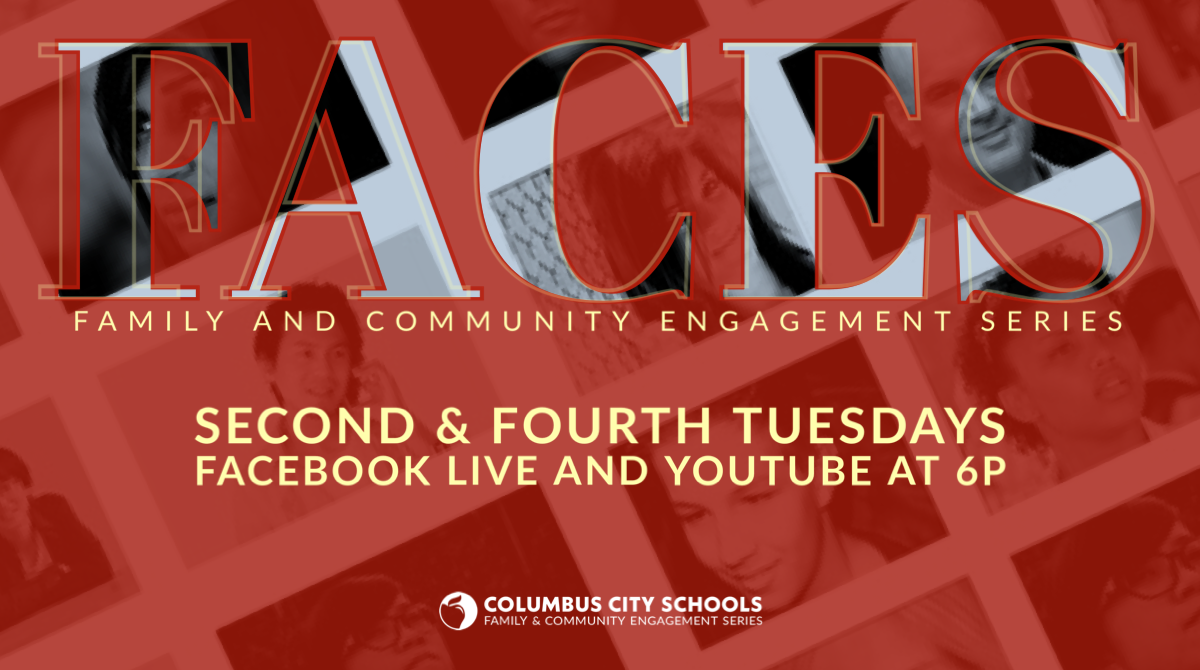 August 4, 2023 -- Columbus City Schools (CCS) proudly presents FACES, the online Family and Community Engagement Series program created to inform and connect families, community, and schools. The series premieres on the District's Facebook and YouTube channels on August 8, 2023, at 6:00 p.m. CCS families will learn about the latest District information, hear about family resources from our community partners, provide feedback, and get answers to frequently asked questions.
Premiering on Facebook Live, the first episode shows how to get ready for back to school, including how to enroll in the District, info on navigating the parent portal, English as a second language supports and transportation. The Engagement team will be live to answer questions from the community.
It's a virtual Tuesday takeover, with the program airing on the second and fourth Tuesday of the month. The Columbus City School Board of Education meetings air on the first and third Tuesday.
The Interim Director of Family and Community Engagement Seneca Bing, and District Coordinator Gherima Woldemariam, host the program. Bing and Woldemariam will act as moderators and hosts, broadcasting each session on YouTube, Facebook Live, and WCBE TV.
"With the start of the new school year weeks away, we want to allow families to hear about District news and updates just in time for the first day of school," said Executive Director of Engagement Lee Cole. "We want families to ask questions to help them prepare for the start of the new school year."
During the first FACES broadcast kick-off on August 8 from 6:00 p.m. - 7:00 p.m., CCS will share information on the CCS Back-to-School Family Resource Fair on August 19. Additionally, CCS will provide information on the District's online Back-to-School Hub. It connects families with the tools and resources to help CCS students start the school year strong. Families can submit questions before and during the broadcast.