Dr. Tina D. Pierce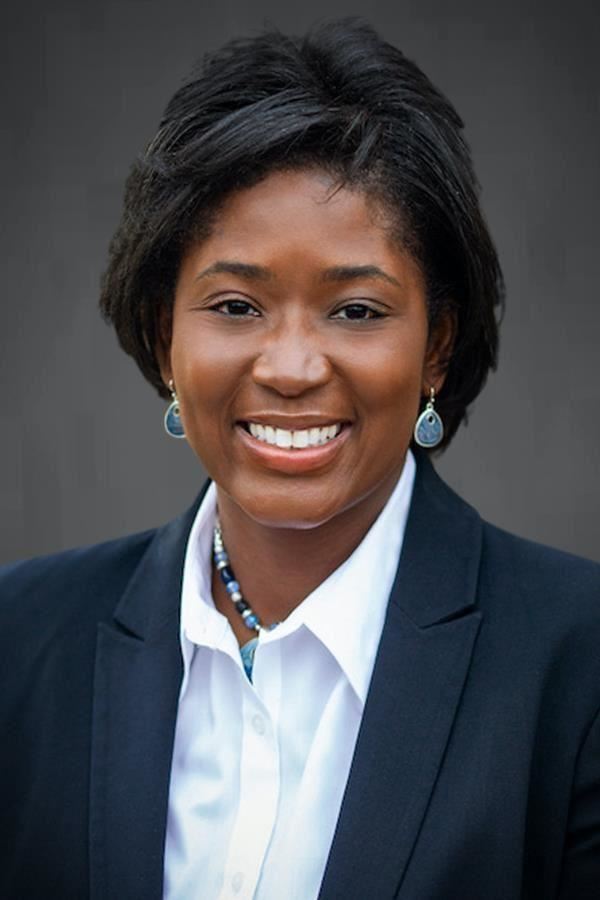 Phone: 614-365-7905
Email:
Degrees and Certifications:
Dr.

Tina D. Pierce

Elected: January 2020
Term Expires: December 31, 2023

Dr. Tina D. Pierce is the Founder and CEO of WORTH (Working Through Obstacles Reaching True Heights), an education consulting company that provides evidence-based trainings and programs to cultivate leadership and increase civic engagement. She is the Founder and Executive Director of the WORTH Foundation (Working Through Obstacles Reaching True Heights Foundation), a non-profit fostering community engagement through civic education and leadership development. Dr. Pierce teaches Introduction to Non-profits at The Ohio State University John Glenn College of Public Affairs. With 19+ years of teaching, advising, and research experience she has garnered a reputation as a highly-effective facilitator empowering people who desire lifelong opportunities and a voice in their community.

Prior to establishing WORTH and the WORTH Foundation, Dr. Pierce was the Assistant Director of the Young Scholars Program at The Ohio State University. An experienced educator and interdisciplinary scholar, she taught as a Visiting Assistant Professor at Denison University in the Center for Black Studies, Department of Political Science, and Department of Women's Studies from 2009 through 2013. Her courageous spirit and passion for building bridges between the university and its surrounding community-led to new efforts and courses encouraging mentorship, experiential and service learning. She launched a student-facilitated mentoring program in Heritage and Wilson Middle Schools in Newark, Ohio; convened university-wide workshops and forums on social entrepreneurship and social justice issues, and designed courses allowing students to experience concepts and practice skills in the real world. From 2007-2009, Dr. Pierce built partnerships to promote community engagement as the Director of Volunteer Resources at New Salem Missionary Baptist Church, administering youth and adult volunteer management while managing a federally-funded mentoring program for children of prisoners.

Passionate about community service, Dr. Pierce is the President of The Ohio State University Undergraduate Student Government Alumni Society. She is a member of the Columbus City Schools Policy Committee and Partnership Planning Committee. She also serves on the advisory board for Kids Voting Central Ohio. In the past, she chaired the NAACP Columbus Ohio Branch Unit 3177 Committee on Education; served on the site-based councils at Clinton Elementary School and Dominion Middle School; led Girl Scouts Troop 2404; chaired the Undergraduate Research Section for The National Conference of Black Political Scientists; served on the Ohio Health Care Federal Credit Union Board of Directors; chaired the Professional Development Committee for the Volunteer Administrators' Network Board; and was a founding member of the United Way of Central Ohio Women's Leadership Council. Dr. Pierce has received several honors including an Andrew W. Mellon Foundation Next Generation Libraries Grant and an Ohio Campus Compact Connect2Complete AmeriCorps VISTA C2C Grant. In 2011 and 2012, she was named among Who's Who in Black Columbus.

She is a graduate of The Ohio State University, earning a Doctor of Philosophy in Political Science with a Graduate Interdisciplinary Specialization in College and University Teaching; a Master of Arts in Political Science; a Bachelor of Arts in Social and Behavioral Sciences with Distinction in Political Science; and a Bachelor of Arts in Humanities with Distinction in African American and African Studies. A lifelong resident of Columbus, she attended Columbus City Schools graduating from Beechcroft High School. Dr. Pierce and her husband, Andrew Pierce Sr., have four children Andrew II, Malcolm, Catherine, and Michelle.