Return to Headlines
Columbus City Schools Bus Transportation Update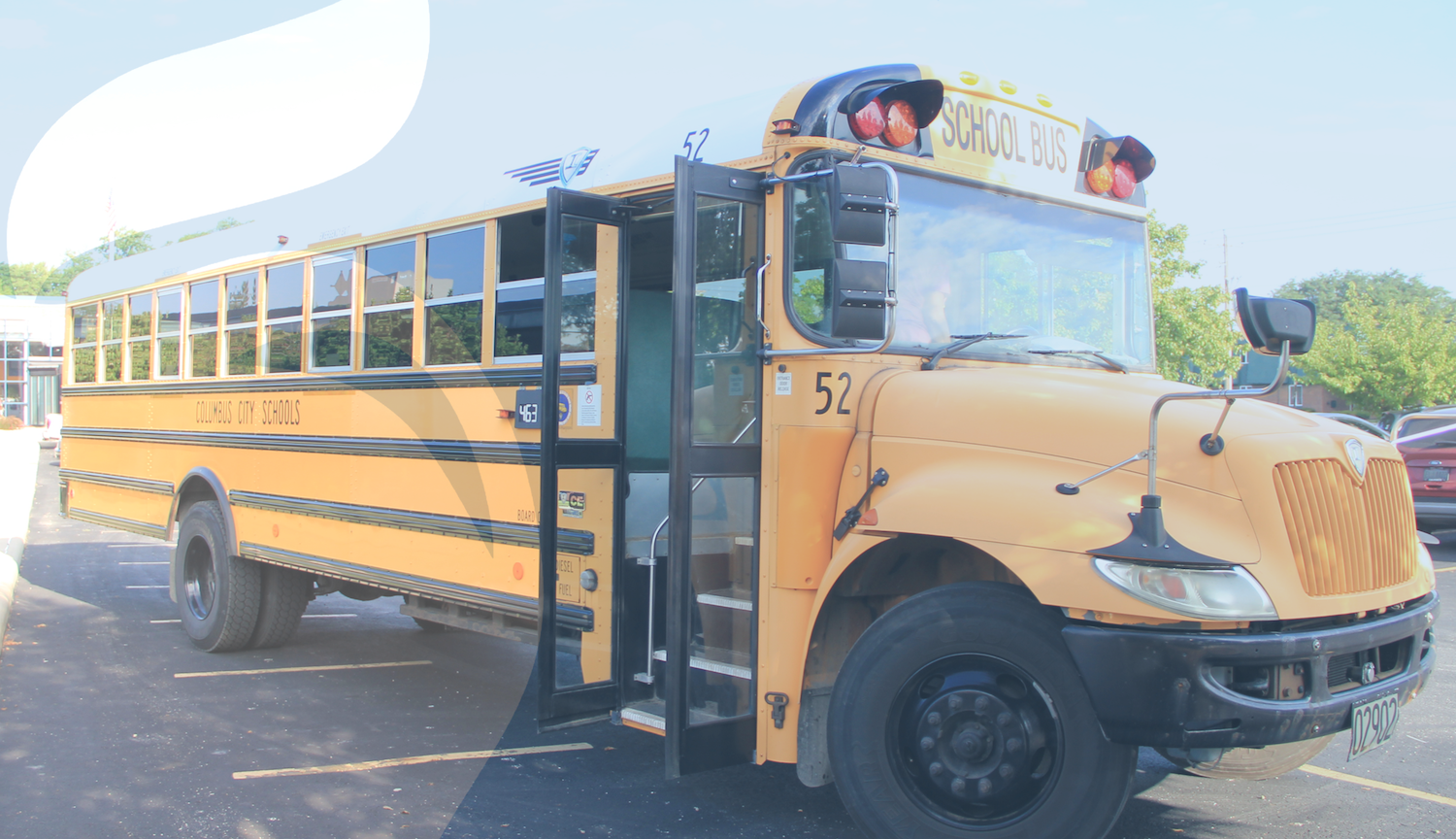 August 18, 2021 -- After spending most of the summer evaluating bus routes and personnel, the District's Transportation team has a plan to ensure every student eligible for bus transportation will be on a yellow school bus for the 2021-2022 school year that begins next week on Thursday, August 26.
This week, mailers will go out to families notifying them of bus stop times and location. Beginning Friday, August 20, families will also be able to log in to their Parent Portal to access that bus stop information.
"We have 613 bus drivers for 560 bus routes," said Rob Weinheimer, Director of Transportation. "It took a lot of work and collaboration, but I am so proud that we never gave up. We found a way to make sure our eligible students are on yellow school buses by the start of the new school year."
During a typical school year, the District is responsible for routing approximately 40,000 transportation eligible students, including all CCS, charter, and non-public schools students to and from school.
At the June 15 Board of Education meeting, Transportation officials shared that before the COVID-19 pandemic, the District employed 765 drivers for 704 bus routes for more than 40,000 students. Due to the pandemic, which resulted in a nationwide bus driver shortage, CCS dropped to just 600 drivers for the same number of bus routes.
To ensure every student eligible for yellow school bus transportation would be on a yellow school bus this school year, the District implemented a three-faceted approach that included working with an independent routing expert, a rigorous hiring campaign, and surveying families to "opt-out" of yellow school bus transportation this school year.
"Since June, we have interviewed 230 bus driver training applicants," said Weinheimer. "Of those 230 candidates, 127 are in the process of getting credentialed, which includes a CDL permit, background check, and training."
The routing consultant streamlined bus routes from more than 700 routes to approximately 560 routes. CCS Transportation will also use a private company to transport some special needs students who live the greatest distance from their school. More than 740 CCS families surveyed said they would find another way to transport their children to and from school instead of using yellow school bus transportation.
In order to transport all eligible students on a yellow school bus, the District will continue its suspension of alternate pick and drop-off locations.
Families needing help with the Parent Portal can call 380-997-7245 or email parentportalaccess@columbus.k12.oh.us. Once you access the Parent Portal, click on the ANNUAL UPDATE button to update your home address.