Return to Headlines
National School Bus Safety Week: District Bus Driver Gwendolyn Harper has been Keeping Kids Safe for Three Decades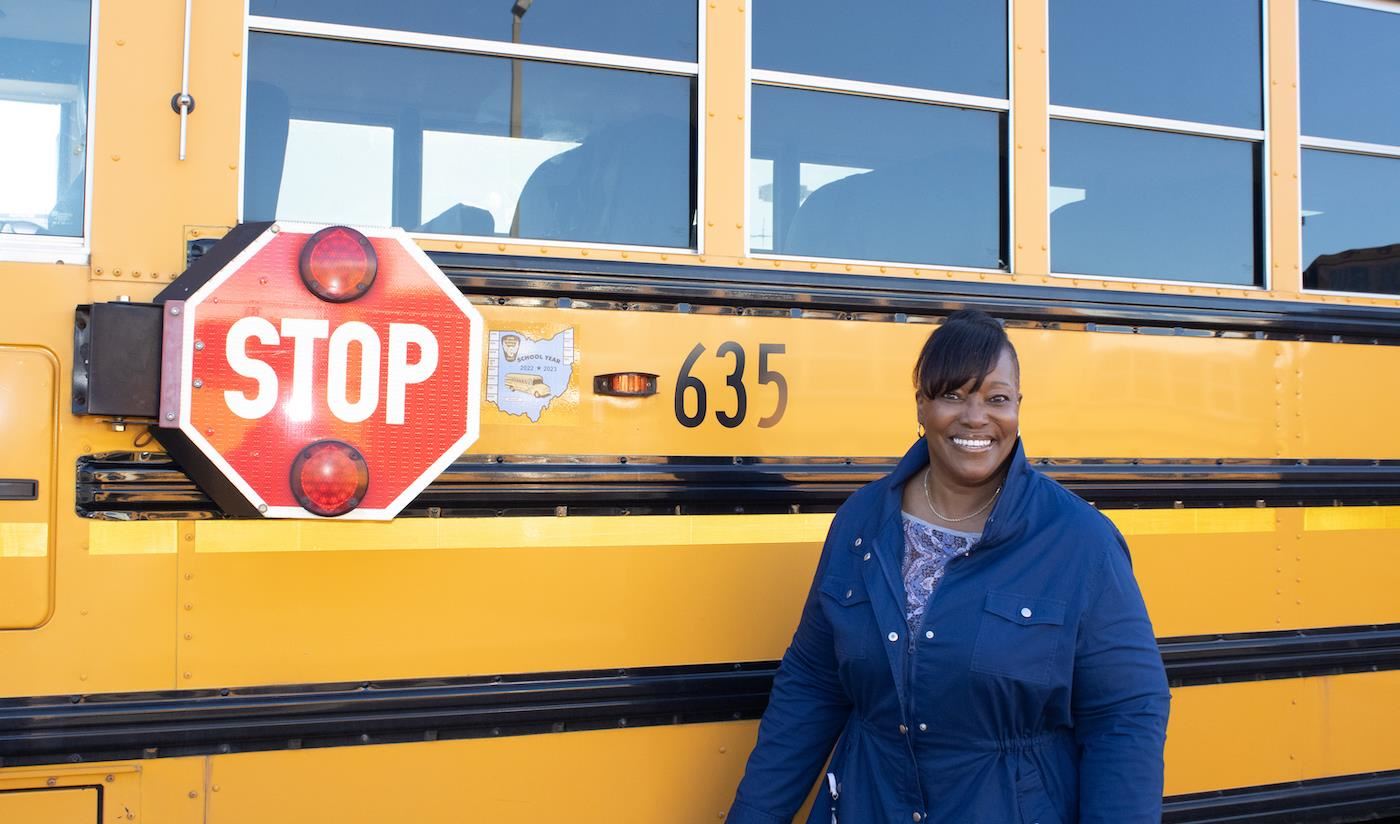 October 17, 2022 -- Gwendolyn Harper knows all about school bus safety. She has been a bus driver with Columbus City Schools for nearly 30 years. She is only months away from her 30th work anniversary, which she intends to celebrate on Feb. 11, 2023.
"I enjoy it – it's a very wonderful job for me," Harper said. "I started working as a school bus driver thinking it would just be part-time while my kids were in school, but it turned into a full-time career that I've done for almost 30 years."
In addition to being a veteran employee of the district, Harper is a proud CCS alumni and graduate of Mifflin High School. Over the last three decades, some of her buses and routes have included her alma mater.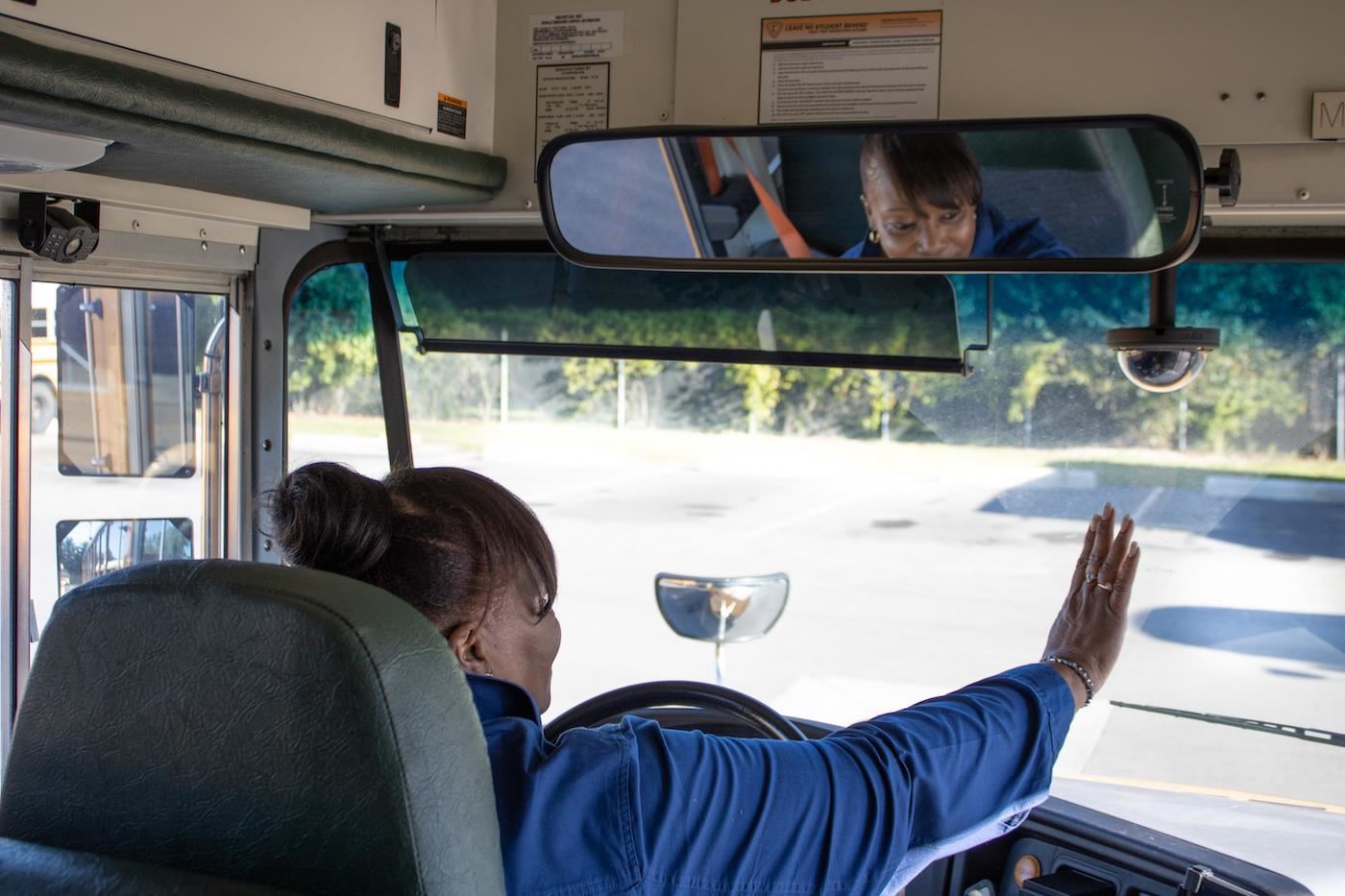 Harper started with the District after a family member persuaded her to apply at a cookout. She has been behind the wheel ever since.
"There's a lot of extensive training," Harper said. "After you get through the interview process, there are a couple of months of classroom and driving time. Every six years, you must go to classes mandated by the state for recertification, which it's a good thing to stay updated on skills and so forth."
On school days, Harper wakes up to her alarm clock at 4 a.m. and arrives at the bus compound shortly after that. Upon arrival, she completes a pre-check of her bus to ensure everything is ready for the day: checking the oil, antifreeze, and windshield wiper fluid. Then, twice a day, she performs a brake and light inspection. In addition to her morning and afternoon routes, she has a midday drive, with her day usually ending around 5:30 in the evening.
During the first few weeks of school, Harper introduces herself to the students and lets them know her expectations for the year. While aboard the school bus, she wants them to remain safe and be respectful of each other.
"Kids should stay seated at all times and in their assigned seats," Harper said. "They should try not to distract the bus driver. No jumping or yelling, but I still want them to have fun – just using their indoor voice. And make sure they watch for my hand signal before crossing the street."
Some kids have long routes by themselves, so Harper will invite them to sit in the seats behind her and talk to them.
"I check in with them and make sure school is going OK," Harper said. "I say good morning to every single child every single day, even though most don't say it back because they are tired and groggy, but I want them to know I care. The elementary students really make my day because they always want to give me hugs and pictures they draw."
A lot can change over a quarter of a century, as some of the students she is getting hugs and drawings from now are her old students' children.
"The parents standing at the stop, when they remember me, that takes me back," Harper said. "Sometimes they'll look at me and say, 'Ms. Harper? Remember me?' Then they will tell me their child's name. One of the adults that remembered me was one of my more challenging students, but now they have a family of their own and are grateful for the lessons that I taught them. I carried those students, and now, I'm carrying their children."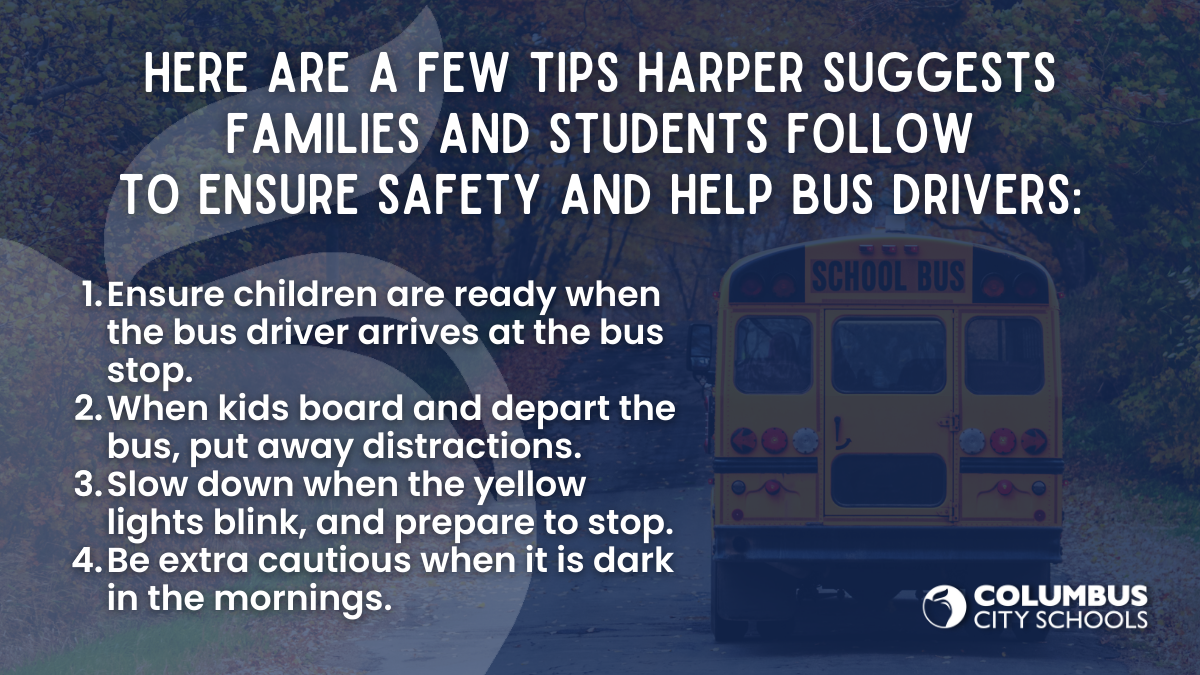 ---