Return to Headlines
Transportation Ready to Start the New School Year Strong After In-Service Training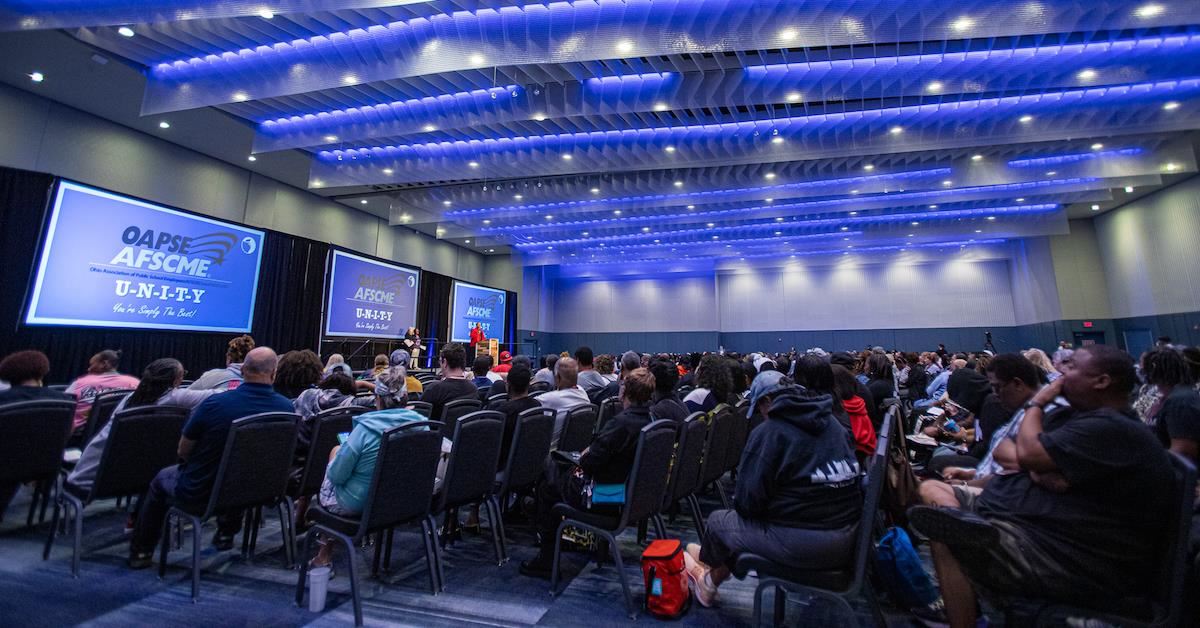 August 21, 2023 -- After a day of learning and inspiration, the transportation team is on the move and ready to roll into the upcoming school year.
Hundreds of Columbus City Schools transportation staff, ranging from bus drivers and fleet service to secretaries and routers, gathered at the Greater Columbus Convention Center for in-service training on Friday, August 18.
The morning kicked off with a musical performance by CCS students, followed by words of welcome and gratitude by Superintendent/CEO Dr. Angela Chapman.
"You are some of the first friendly faces that our students see in the morning on that first day of school and provide a reliable and reassuring presence as they head home after a full day," Dr. Chapman said. "Through rain or shine, traffic, and detours, you navigate the roads every day with diligence and care, making sure that our children arrive at school and back home safely."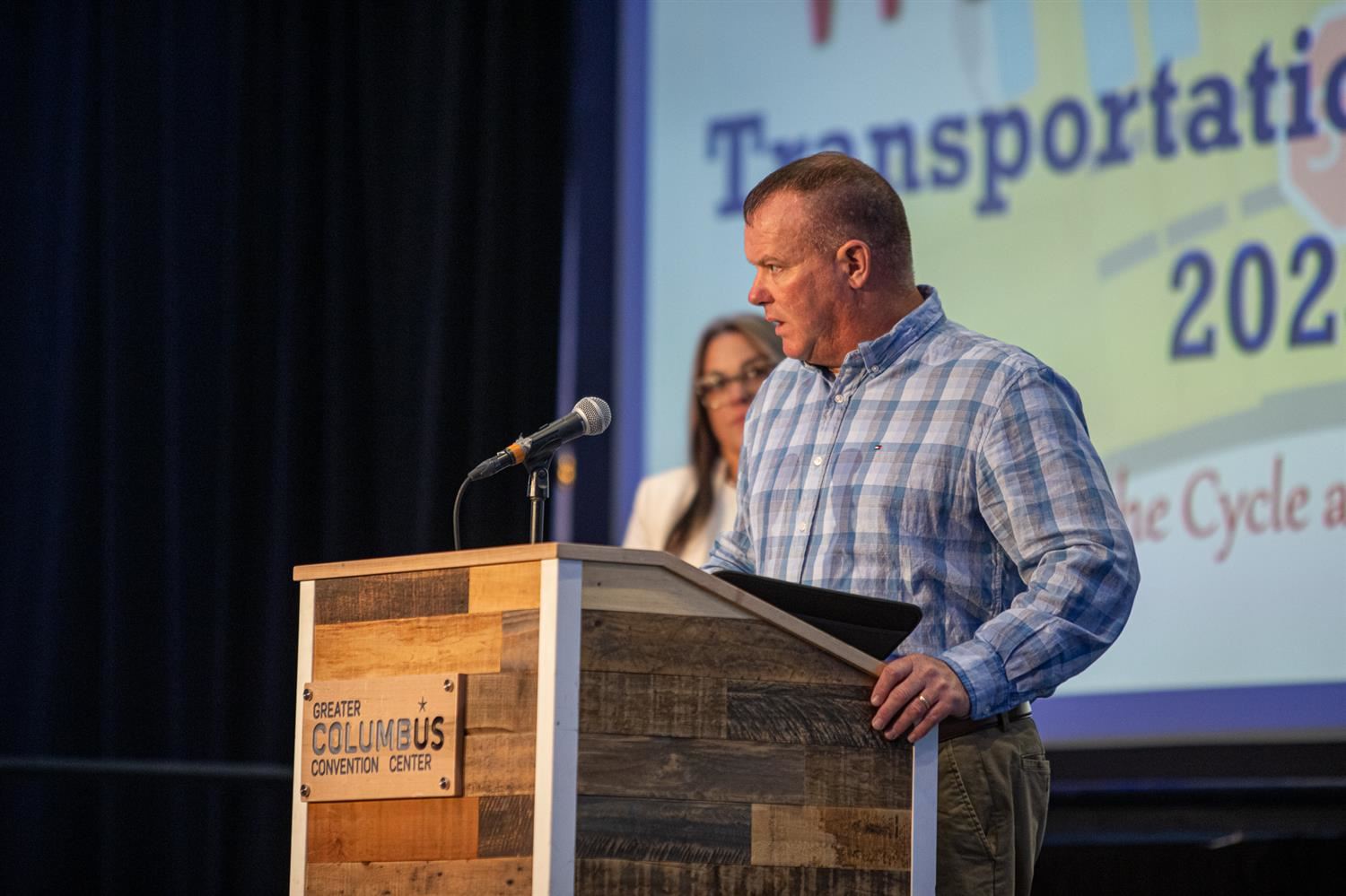 Discussion topics included situation awareness, de-escalation techniques, rules and regulations, and maintenance information.
Contest winners for the Transportation Department logo and slogan were also announced that day. Shanelle Smith, who designed the new logo, and Reginald Jones, who created the slogan, saw their visions come to life. Drawstring bags were given as gifts to all attending transportation staff, and featured the new artwork and slogan of "Transporting the future, today."
Former bus driver, Lisa Slagle is thrilled to start the new school year as a supervisor at the Frebis bus compound, following a successful 10-year career as a bus driver.
"It will be my first year in this role and I'm excited to work with the drivers and see all the changes," Slagle said. "I wanted to try something different. I was a trainer for six years, and this was just the next step in my career progression."
With its 1,000 employees, transportation services buses more than 35,000 students across approximately 220 square miles throughout Columbus, Ohio.
As CCS continues to get ready for the opening of schools, parents and guardians can find answers to some of the Transportation Department's most frequently asked questions here. Don't forget to check Parent Portal regularly leading up to the first day of school for the most up-to-date transportation information.
---