Community Engagement & Partnerships
Return to Headlines
West High School Seniors Participate in Interactive Visit at Columbus State Community College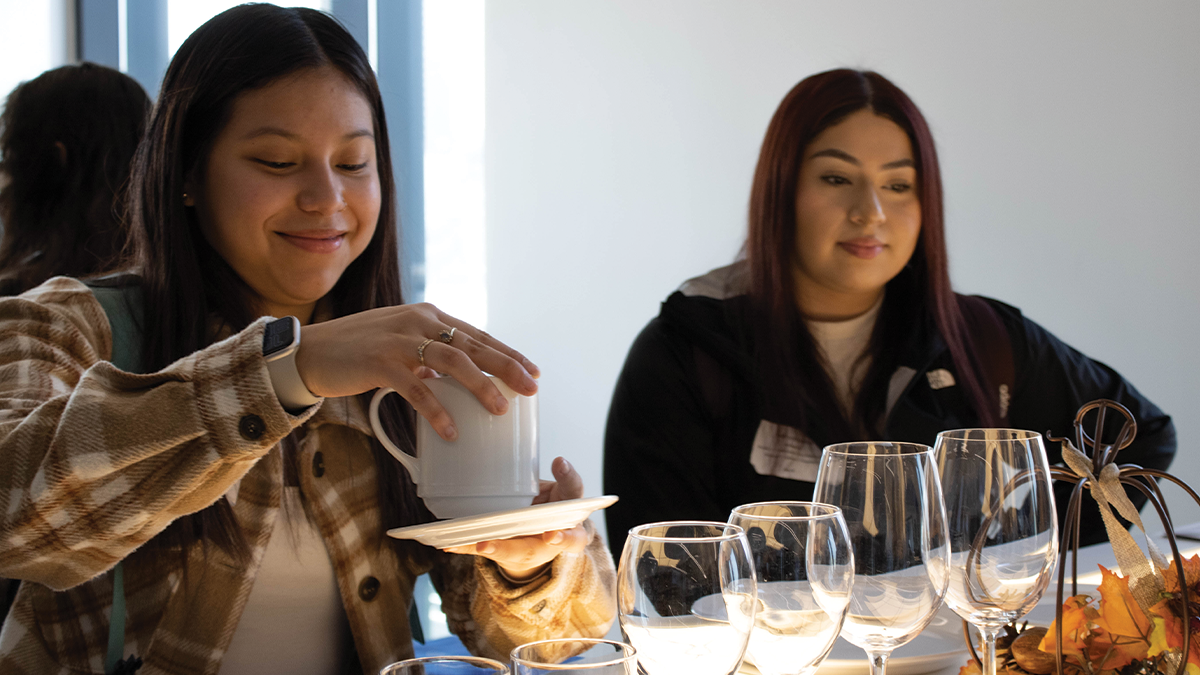 February 20, 2023 -- Thanks to a visit to Columbus State Community College, seniors at West High School now know how to differentiate between a red wine glass, a white wine glass, and a water glass for formal dinners. The lesson was part of Columbus State's Hospitality Management and Culinary Arts program that teaches students how to be successful in the food and hospitality industry.
To help West seniors plan for their future, Columbus State hosted them for a day of interactive learning. The students got an inside look at how multiple different programs operate. Along with the hospitality course, students tried their hand at the IT and Manufacturing, Health Care, and Construction and Skilled Trades programs.
Hannah Carr, a senior at West, plans to attend Columbus State in the fall to study nursing. She participated in the health care workshop and said it was exciting to see her future classes.
"Being in the workshop was really meaningful because it showed me the classes I could be interested in taking," she said.
Matriculation Coordinator for Region I, Danielle Bryant, said this visit was unique because of its hands-on approach. Rather than just showing students the college's buildings and giving them a tour, instructors let them see what a real class would look like if they were to enroll in that program.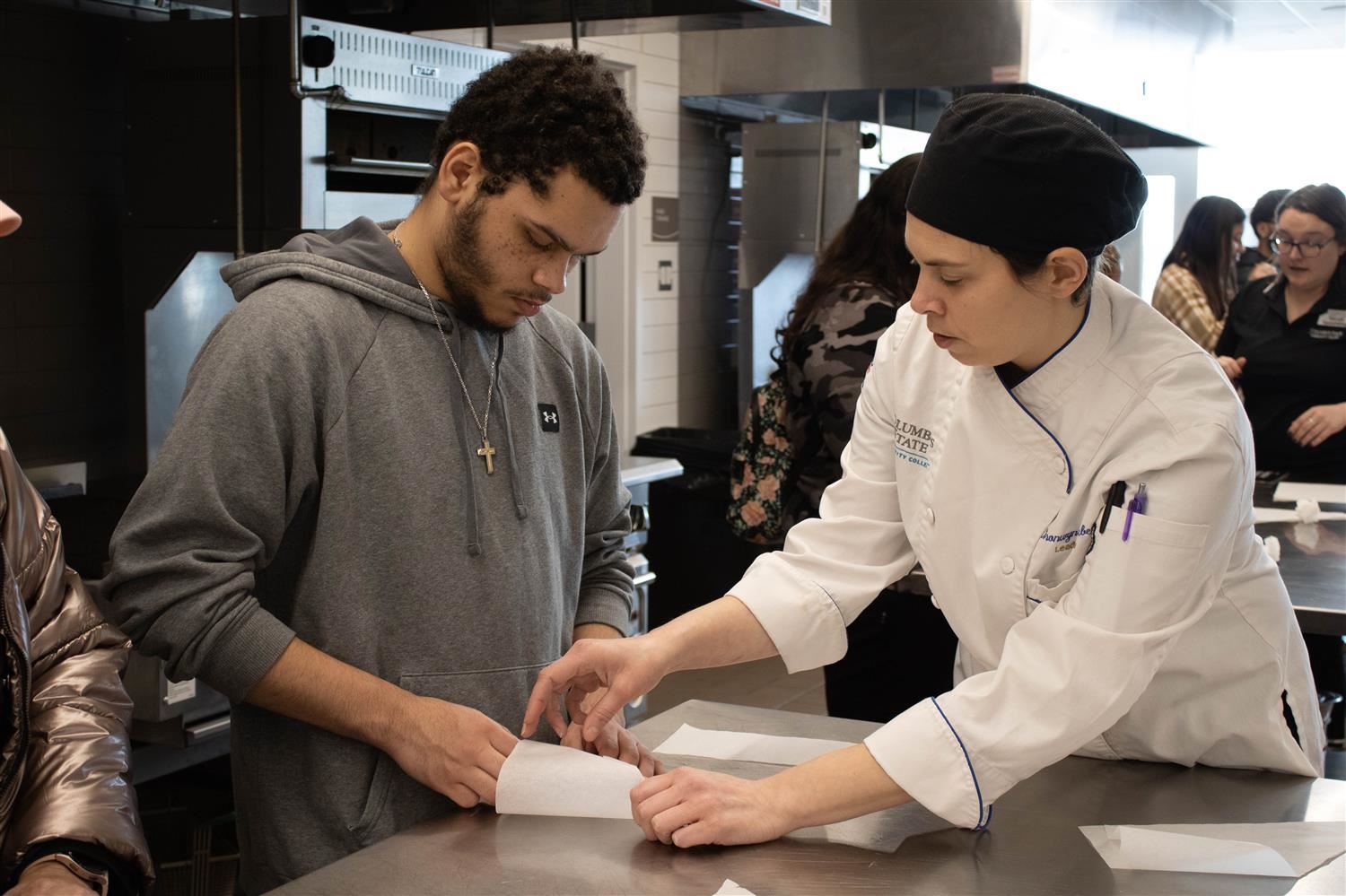 "Some students may not know what they want to do, or they may think they know, and then they come to one of these sessions and think, 'You know what? That's a better option,'" Bryant explained. "We want them to see what Columbus State has to offer because it may be a better fit for them."
One opportunity Columbus State offers Columbus City Schools students is free tuition and fees, thanks to the Columbus Promise. Students who complete their Free Application for Federal Student Aid (FAFSA), apply to Columbus State, fill out the Columbus Promise application, and graduate from CCS are eligible to receive the scholarship.
"You don't have to go into debt to get a degree. The Columbus Promise is an amazing program, and it's so simple," said Kevin Edwards, the Director of Admissions at Columbus State. "This program allows you to get a jumpstart on a career without having to worry about debt hanging over your head."
After their hands-on learning sessions, West seniors listened to several current Columbus State students discuss their experiences at the school. Each of the students were enrolled in different programs suited to their skills and interests. Edwards said that at Columbus State, students have many different options.
"We have over 200 different career offerings," he explained. "There are so many things you can do right here at Columbus State."
West senior Rodrigo Ramos said he hasn't fully decided what his path after high school will be. However, witnessing different careers in action at the college visit helped him better understand what career would best suit him.
"I'm leaning towards construction; I like working in HVAC, but I've also always liked cooking, so culinary is my second option," Ramos explained. "If neither of those work, I have another back-up option which is automotive – fixing cars."
Like Ramos, Carr is excited to explore her options. She knows she wants to be a nurse but isn't sure about the specifics yet. Through hands-on opportunities like the Columbus State visit, she can see different options in the field and get closer to discovering her future career.
---