Community Engagement & Partnerships
Return to Headlines
CCS Students Participate in Columbus Journalists in Training Bootcamp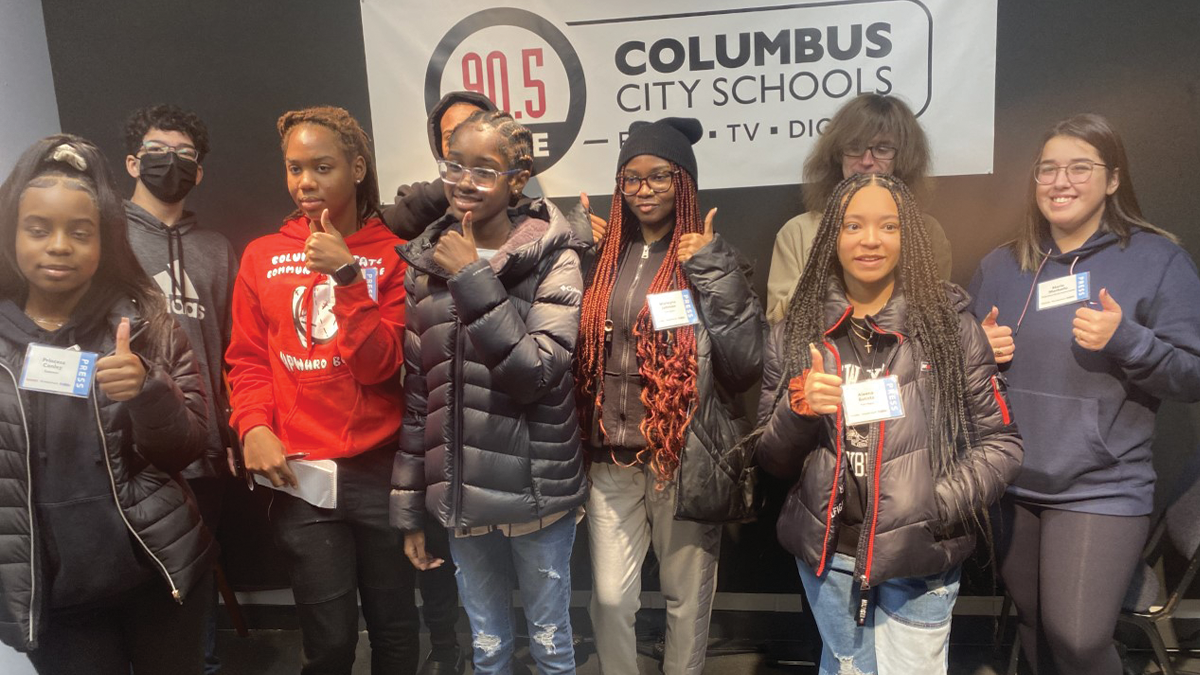 February 22, 2023 -- Gathering in the Construction Arts building at the Ft. Hayes Career Center campus, thirty Columbus City Schools students prepare to participate in the 1st annual Columbus Journalists in Training program.
Brielle Coleman, a senior at Eastmoor Academy who attends Ft. Hayes Career Center, is interested in becoming a photojournalist.
"Photography is a passion of mine," said Coleman.
In partnership with The Columbus Dispatch and Central Ohio Society of Professional Journalists Chapter (SJP), the CCS Columbus Journalism in Training Bootcamp is a free, multi-week training program to expose students to print and digital careers and broadcast journalism.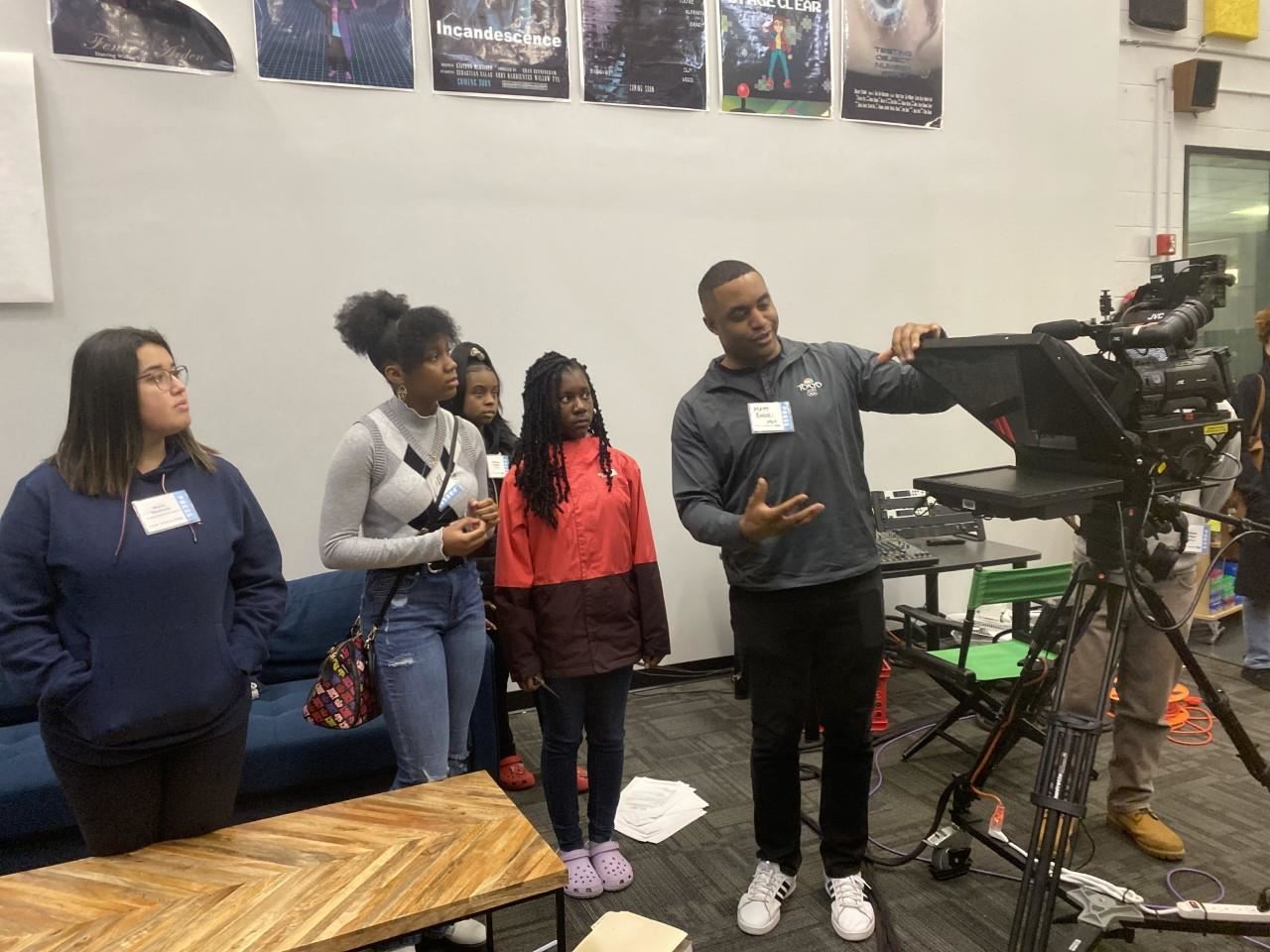 Students interested in English, journalism, creative writing, podcasting, broadcasting, and social media were encouraged to attend.
Columbus City Schools Supervisor of Secondary Curriculum Sonja Dill shares the vision behind the Columbus Journalism in Training Bootcamp, started over a year ago after a meeting with The Columbus Dispatch Opinion and Community Engagement Editor, Amelia Robinson.
"Amelia shared the idea with CCS, and we believed it was a great opportunity," said Dill. "This program was designed and planned with you in mind. I am excited to see how you have embraced it. We are here to support you and your educational endeavors."
Also in attendance was Columbus School Board Member Michael Cole, who shared words of encouragement with students.
"Thank you to our students for participating in this program. This is an amazing experience for each and every one of you. Along with the group of professionals present today, we believe in you and want to invest in your future," said Cole.
In addition to learning new skills, the goal is to provide students with the chance to network and build connections in the industries.
"CCS students will have an opportunity to learn from media professionals in Columbus. We think it is important for students to connect and meet individuals in the community who do this for a living," said Hayleigh Colombo of the Society of Professional Journalism of Central Ohio.
During the inaugural session, students learned and networked in small cohorts alongside area media professionals from the Columbus Dispatch, NBC4, Spectrum News, The Ohio Newsroom, WOSU, and WCBE.
Additionally, students attended breakout sessions centered on sharing best practices while learning about new hands-on digital media tools.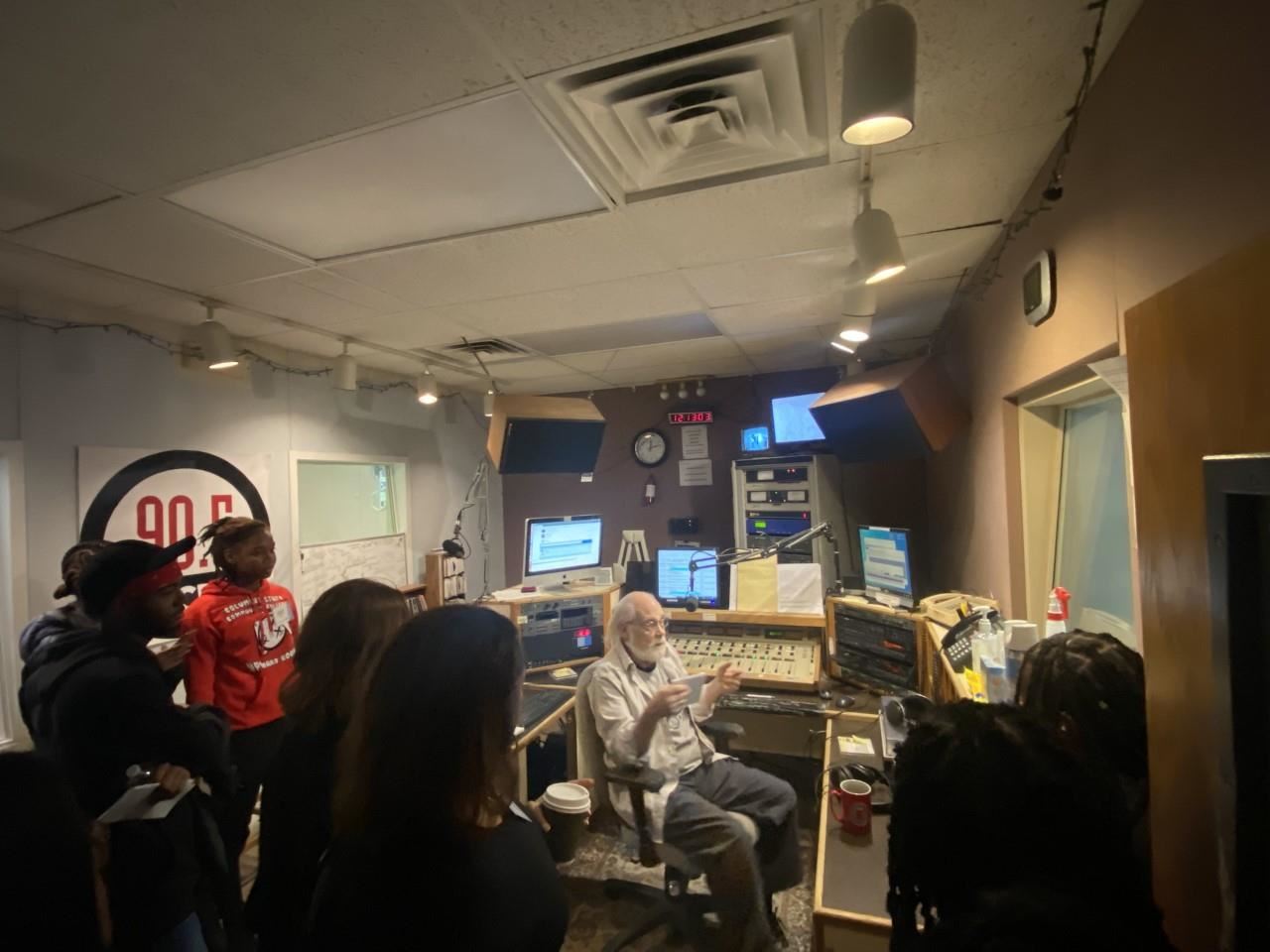 Robinson believes attending a journalism boot camp is an excellent way for students to jumpstart their careers by gaining a competitive edge in the job market.
"I want students to understand the news. I want them to be consumers of information. I want them to understand why we do journalism, why we do the things we do," said Robinson.
Robinson shares that one benefit of attending the Columbus Journalist in Training
Bootcamp is that CCS students can work alongside experienced professionals in the industry.
"This program shows how passionate journalists are for this community," said Robinson. "It wasn't hard for me to assemble our guest speakers and mentors because they realize how their talent can inspire the next generation, helping them understand how the news works."
Having a passion for diversifying the news industry, Hayleigh Colombo believes that representation matters.
"We think it's important that the people covering our communities as journalists represent the communities. Wouldn't it be great if the person covering CCS education went to CCS? It's important to make sure that those CCS students who want to be in this industry have a chance to do so," said Colombo.
Participating in a crime reporting simulation, students received the opportunity to experience what it's like to report on a mock crime scene.
Franklin County Sheriff's Director of Diversity, Equity, and Inclusion Napoleon Bell played the role of a deputy providing crime scene details. Students took notes, interviewing Bell and witnesses as they experienced what it is like to cover a breaking news story.
Participating in a mock crime scene simulator can be a highly engaging and effective way to teach students how to interview sources, gather evidence, and write news stories.
"I want students to understand that thinking critically comes with being in the media," said NBC4 Morning Anchor Matt Barnes. My goal as a mentor is to help students understand how important accuracy and truth-telling are in journalism."
Barnes shares how great it was to see students involved and engaged during the day's session.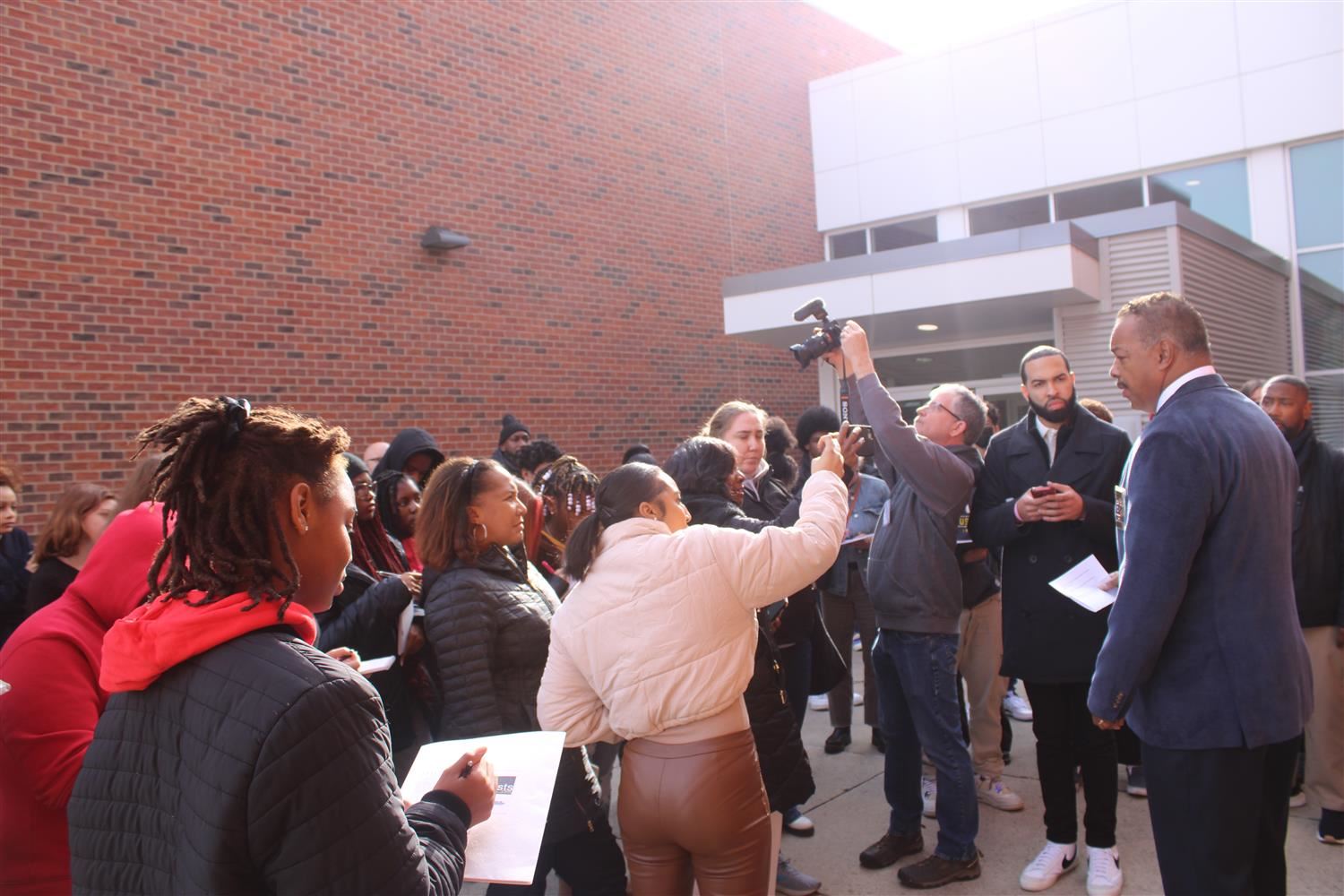 "It was wonderful to see their energy, interest, and enthusiasm. Seeing the young men and women out here interested in wanting to tell stories about what's happening in their communities speaks volumes," said Barnes.
Ft. Hayes senior Savion Hayes shares why he participated in the Columbus Journalist in Training Bootcamp.
"It will help me figure out my career path. I know that I want to be in the media profession, and this is helping me solidify what I don't know and then build off the knowledge I do know," said Hayes.
The Columbus Journalist in Training Bootcamp runs through May.
"From now until May, students will work on a final project and have the opportunity to win prizes at the end of the boot camp. We are providing CCS students with hands-on experience and practical skills," said Colombo.
---