Community Engagement & Partnerships
Return to Headlines
Independence High School Seniors Walk Runway in Dress for Success Fashion Show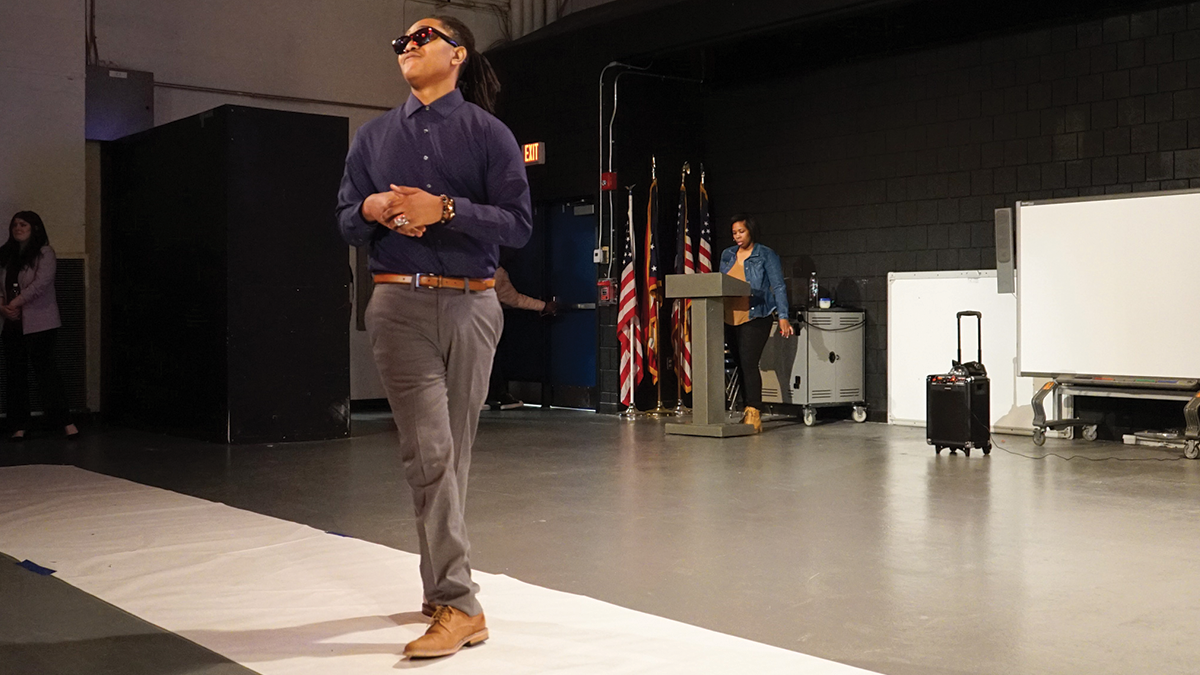 February 23, 2023 -- Seniors at Independence High School showed off their professional outfits, skills, and goals in the school's first-ever Career Week beginning Monday, February 13.
"Usually, I wear crocs, sweatpants, and a hoodie or a coat," Senior Demarco Sellers said about his usual school attire. Instead, he was one of several students who donned a more professional look in the school's first-ever Dress for Success fashion show.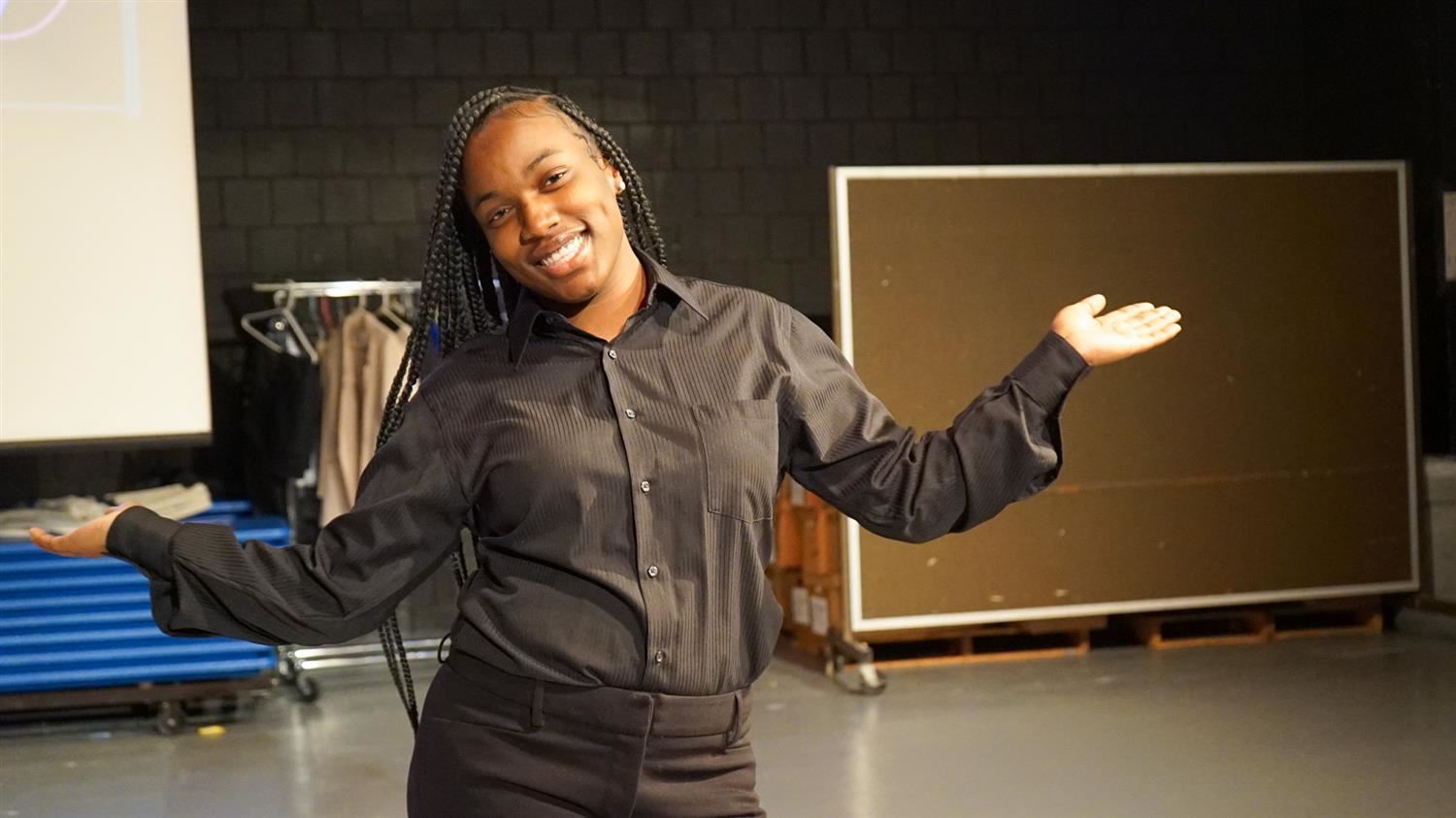 "What I am wearing is described as smart casual. I feel good in this outfit, it's not too professional but not super casual," Sellers said of his dry-fit polo, Khakis, and white sneakers.
The fashion show was part of a larger effort by Independence Graduation Coach Gwen Bess to show students what it means to be ready for life post-graduation.
"At the beginning of the year, counselors were asked to have a college and career fair and other events so students could look at their post-secondary options. I had several ideas about doing an entire week leading up to the fair to prepare students," Bess said.
Bess and other counselors said a week would allow students insight into life post-graduation and talk with community members about options.
"We started the week with mock interview preparation. We went into classes and talked with students about how to do a proper interview. We did some role-playing and did a presentation where students were able to ask questions. On Tuesday, we had mock interviews. We had 20 people from the district come in and volunteer to do those with our students," Bess said.
Among those volunteers was Dawn Tyler Lee, a Columbus City School Graduate and founder of Forrest Street Consulting. Lee spent time giving feedback to three different students she interviewed. However, Junior Deshawn Wiggins' previous work experience led her to offer him a job.
"He had just moved here and used to work at Dominos. I told him that if he was interested in coming to work with us he could. He just struck me as a hard worker and the kind of person who wants things done with excellence. That's something we're always looking for," Lee said.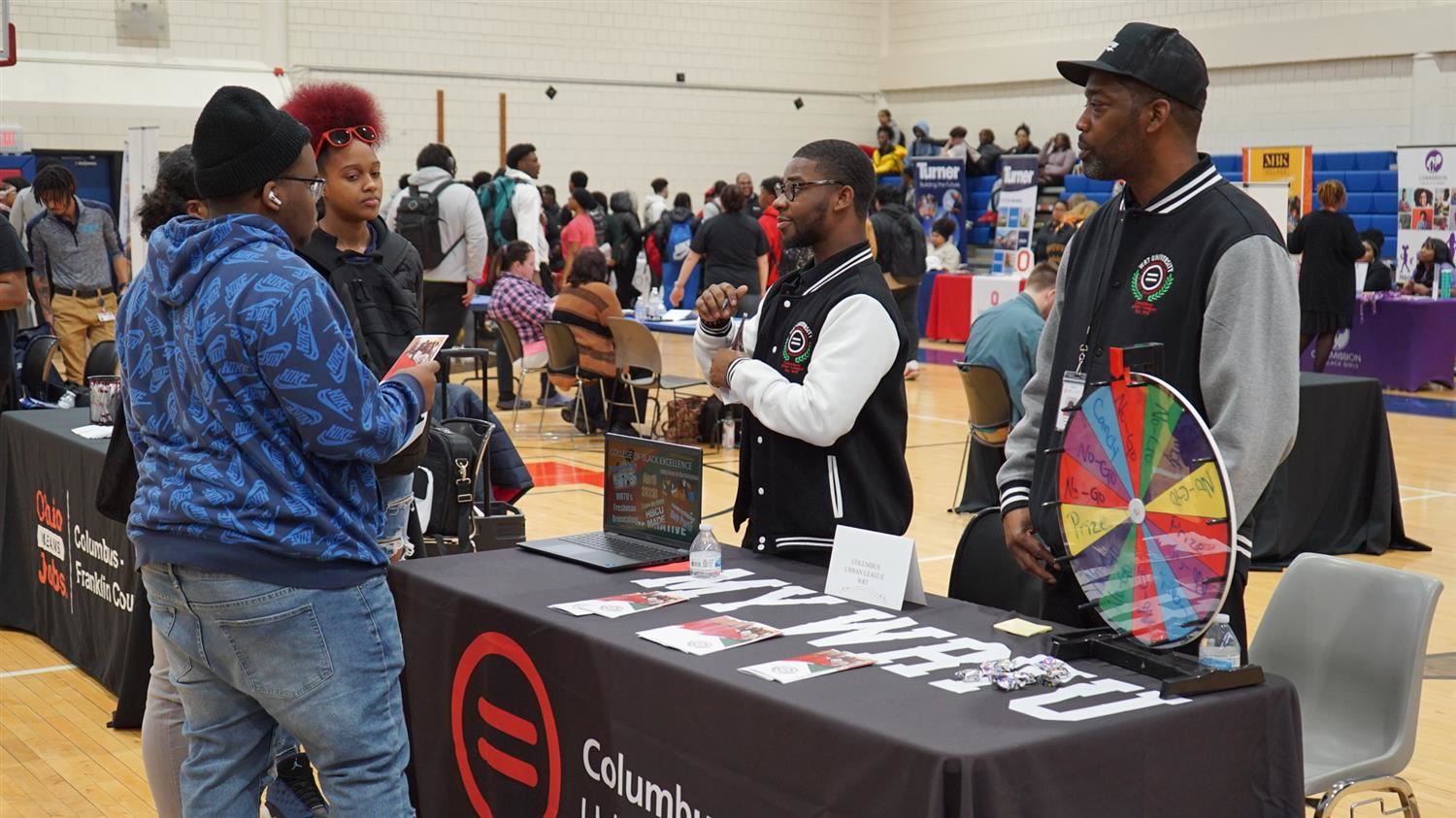 On Wednesday, the focus shifted for students from interviewing for a job to learning about what is and is not appropriate to wear in a professional setting. Bess gathered about a dozen students to walk a professional runway.
"I think the students enjoyed this. They were able to see different people in different interview outfits and I loved the fact that all the students supported the student models," Bess said.
Student models were assigned outfits categorized as business professional, business casual, smart casual, and more. Bess said while she wants students to understand how to dress for success, she understands that all students may not have access to certain clothes.
"That's why we're working on setting up our dress for success closet so that students can have free interview wear. We've been getting donations from all over the city. Plato's Closet and other organizations and even some teachers from the school have donated items," Bess said.
On Thursday, students could apply the information given throughout the week to Independence's College and Career Fair. Nearly 40 entities, including colleges, government agencies, entrepreneurs, trade schools, and more, set up information booths at the school to connect with students.
Bess said while the school's first career week was a home run, she hopes next year's career week will collaborate more with other high schools.
If you are a senior looking for assistance with post-secondary options, you are encouraged to talk to the Graduation Coach at your high school.
---