Community Engagement & Partnerships
Return to Headlines
Lego League Provides Building Blocks for STEM Education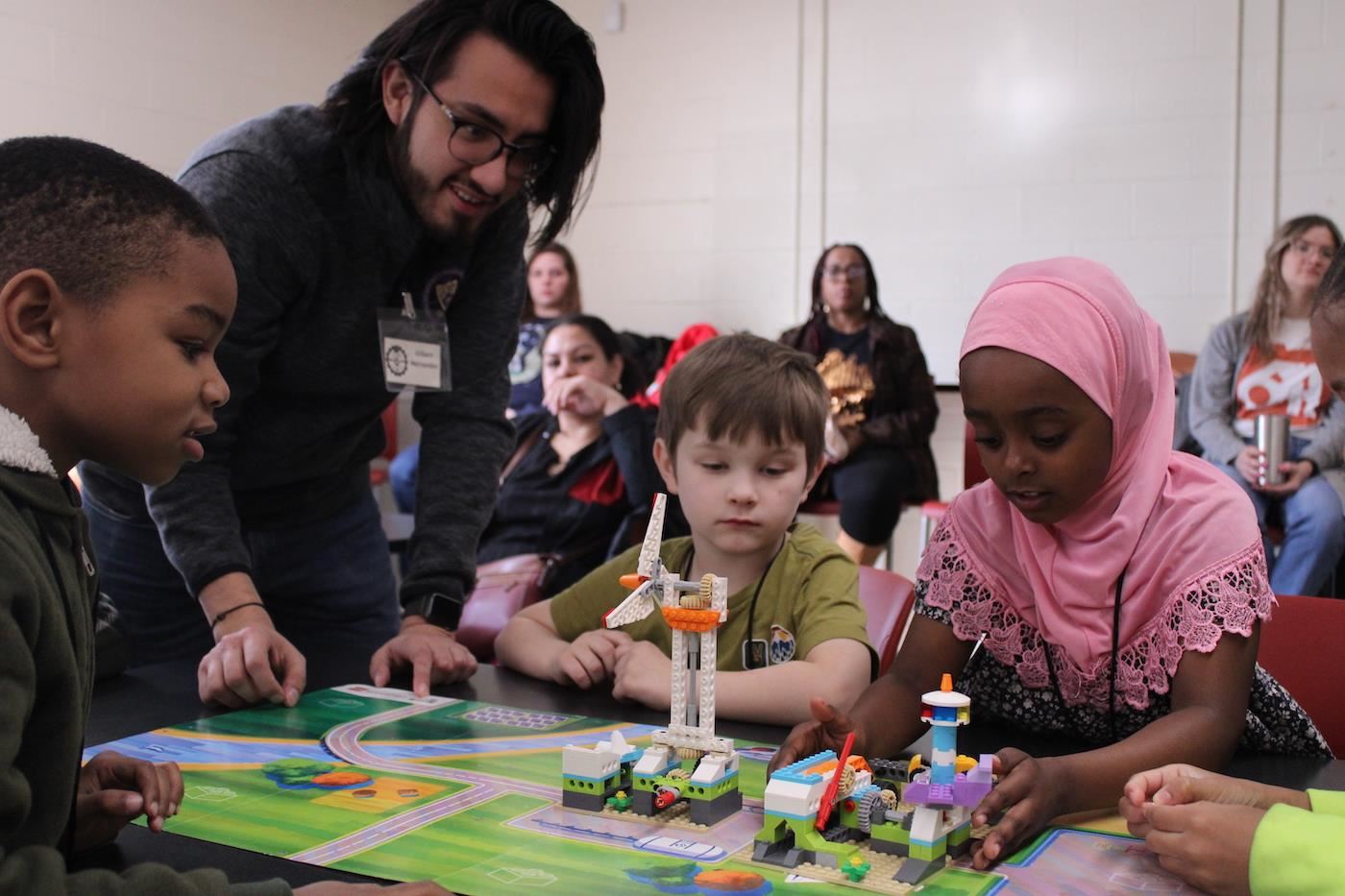 March 17, 2023 -- Created in 1932, LEGOs were designed to be a creative outlet for children. Yet, nearly a century later, those LEGO bricks are used to build everything from massive replicas of famous monuments and cities to modern art.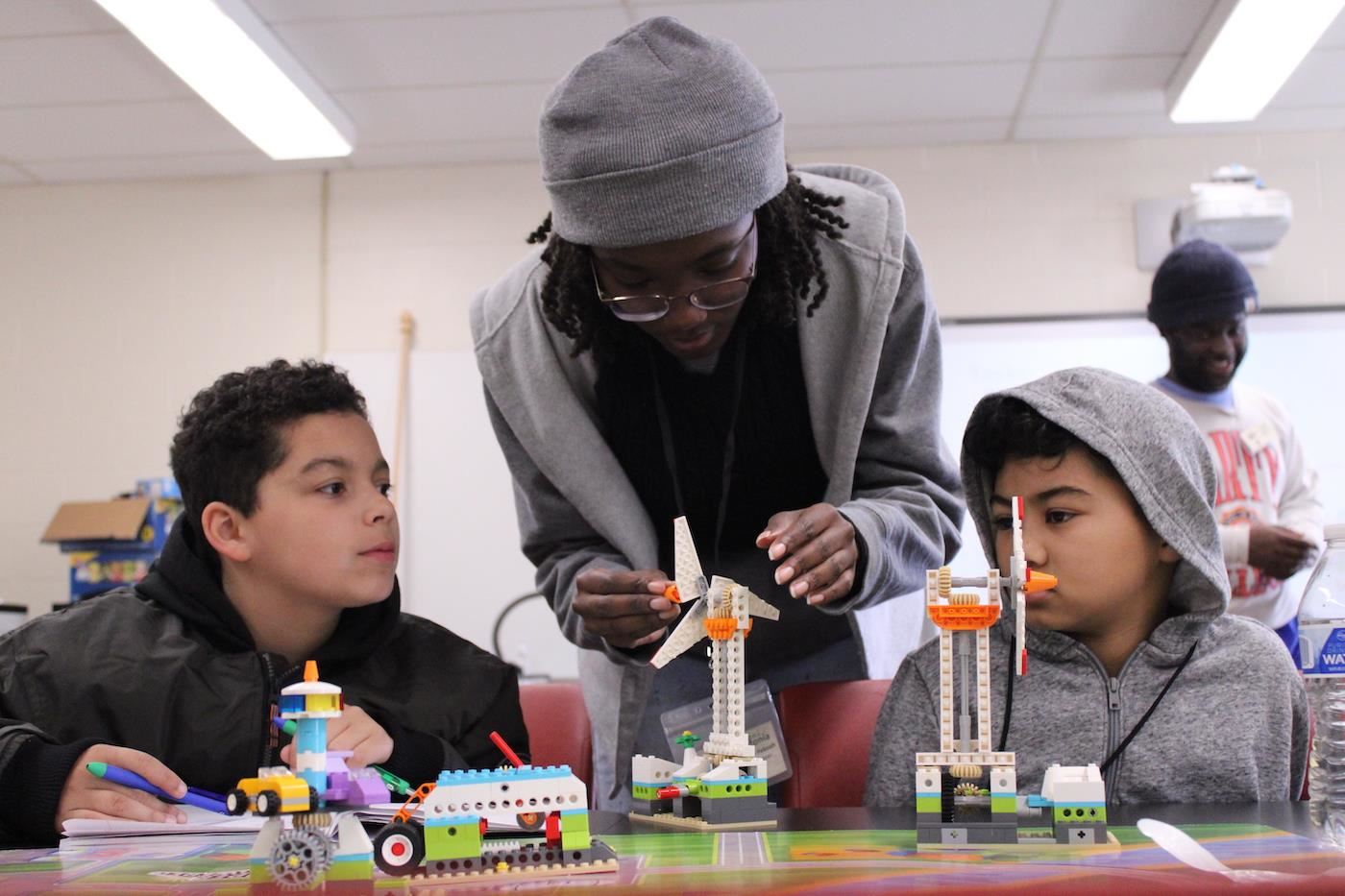 Inside CCS, kindergarten through third-grade students use LEGOs to build real-world STEM innovation models such as windmills, cars, and generators.
Volunteer engineers from the Lambda Psi Minority Engineering Honorary at The Ohio State University guide students through First Lego League Junior.
"[The goal] of Lego League is to encourage STEM learning," said Harris. "STEM learning is critical in today's society."
In addition to STEM, the curriculum simultaneously teaches students the importance of collaboration, creativity, and problem-solving.
Under the guidance of Lambda Psi, the students spent six weeks learning about the contribution of energy to society by building windmills, cars, and generators with LEGOs.
Kaylie Hernandez, a second grader attending Columbus Online Academy, enjoyed meeting new friends and participating in person. "I've been learning how to program and build, you know…engineering stuff," she said.
"Students know that energy can impact us in ways that we might not even be aware of right now," said Dr. Ronald Parker, Assistant Director for the Minority Engineering Program in the OSU College of Engineering.
Dr. Parker and the Lambda Psi team lend their expertise to the notorious STEM Club at Northland High School and hope to ignite a spark in STEM learning.
"This is about encouraging STEM learning," said Harris. "They keep learning about STEM, and ultimately, [we hope] they will end up pursuing higher education at a community college or a trade school."
---