A new school year is upon us, and we have a few brief reminders to ensure the safe and timely transportation of our students: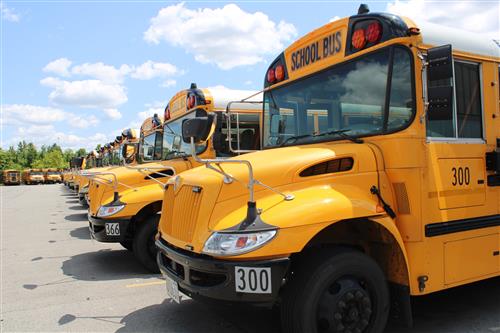 Update Contact Details: Please check the Parent Portal to ensure your contact information is current for emergencies or if a bus driver needs to reach you.
Drop-Off for Younger Students: If your child is in Pre-K to second grade, kindly be at the bus stop during drop-off for their safety. Our drivers will only release a child from Pre-K to second grade if an adult 18 or older is at the stop. However, parents can sign a release allowing the Pre-K to second grade student to be dropped off without an adult. Release forms can be obtained from your student's bus driver.
Stay Informed of Bus Schedules: Be aware of your child's bus timing and location
Additionally, adjusting our transportation system may take approximately two weeks as we roll into the new school year. Every year, schedule changes, drivers familiarizing themselves with new routes, traffic variations, construction, and unpredictable weather can affect services.
We're committed to continual improvement and ask for your patience and understanding. Our shared goal is a safe and efficient transportation experience for all our students.