Community Engagement & Partnerships
Return to Headlines
Georgian Heights Students Get Hands-on with Technology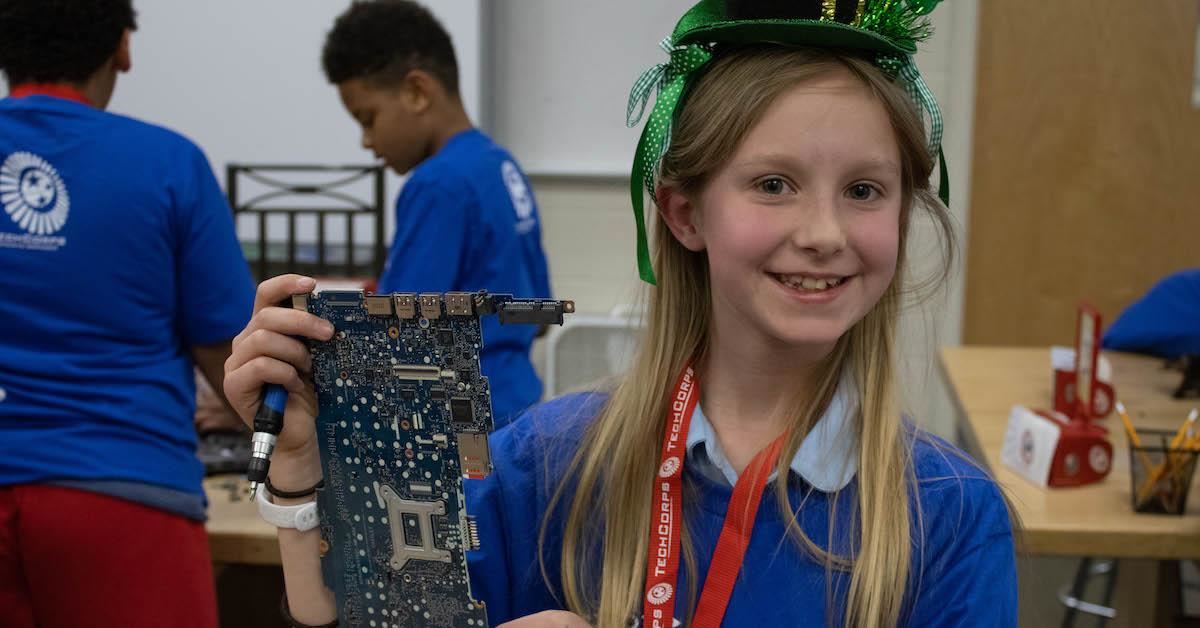 May 22, 2023 -- Imani Jordan had a busy day. The third grade student rode a roller coaster, swam with sharks, and was chased by a dinosaur, all without leaving her classroom at Georgian Heights Elementary School.
With the help of virtual reality glasses, Jordan immersed herself in these scenarios without the risk that generally comes with being chased by a hungry Tyrannosaurus. She said the glasses made her feel like she was actually there.
"It almost makes your stomach drop; it feels so realistic," she said.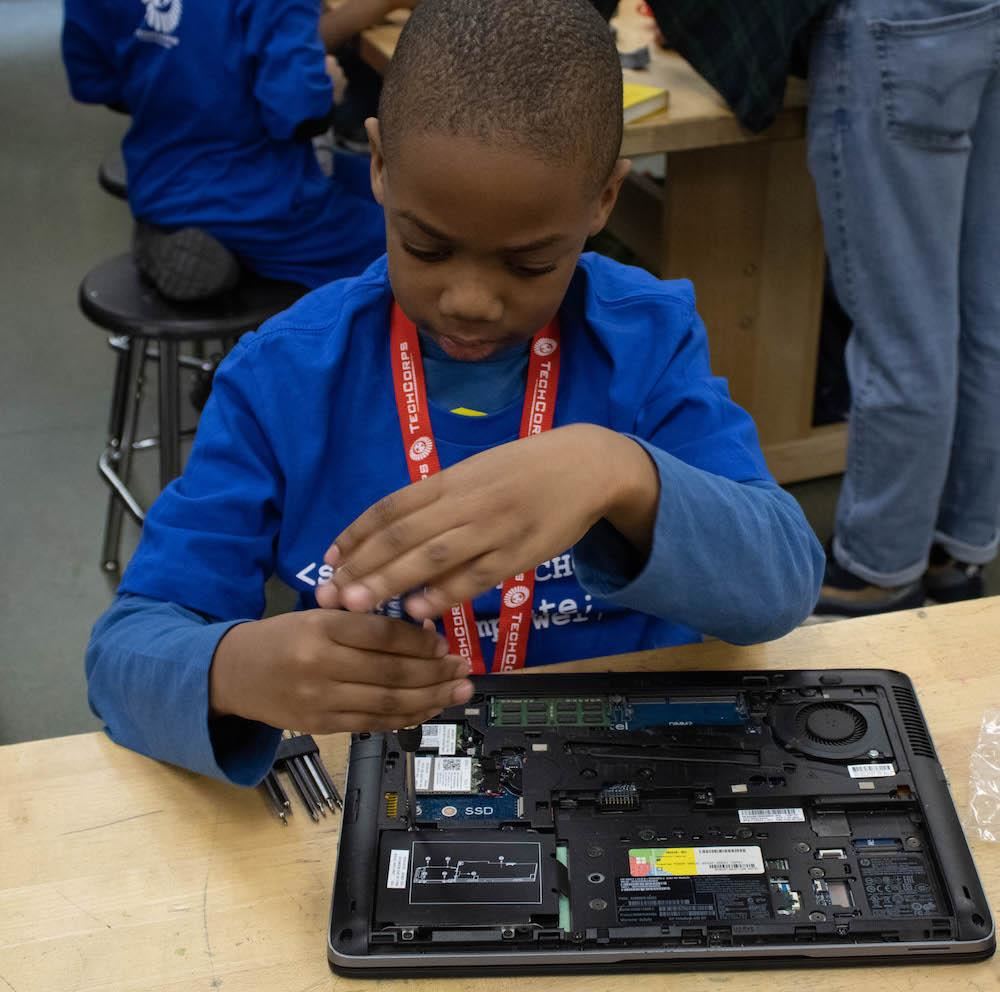 The virtual reality activity was part of the Georgian Heights Techie Club. It is hosted by the school and TECH CORPS – a local non-profit organization – and sponsored by Verizon. It aims to bring technology professionals to the classroom. There, they show students the basics of different technological fields.
Brenda Miller, the communications and marketing specialist at TECH CORPS, said the tech specialists help kids understand the mechanics behind the technology they regularly utilize.
"We have discovered that kids love the technology they use. As for understanding it and being able to do more with it than just use it, that's where we come in," Miller explained. "We give them a better understanding of how the technology works."
After finishing the virtual reality activity, the students began work on something they use almost every day – computers. But in this activity, students didn't work online with their computer's software. Instead, they got up close and personal with the hardware. With the help of their technology mentors, students were armed with screwdrivers to take old, unused laptops apart.
Devin Burns was excited to get a closer look at her laptop's hard drive. As she extracted different elements from the computer, she slowly made a collection. When asked what she could do with a handful of computer parts, Burns confidently replied,
"What can't I do?"
Burns' enthusiasm is exactly what Miller likes to see. She said the hope of this club is to encourage students from a young age to pursue their passions. By bringing in volunteers working in the technology industry, the students see possible avenues for their futures.
---