Return to Headlines
Fresh Produce Heads to the Classrooms of Easthaven Elementary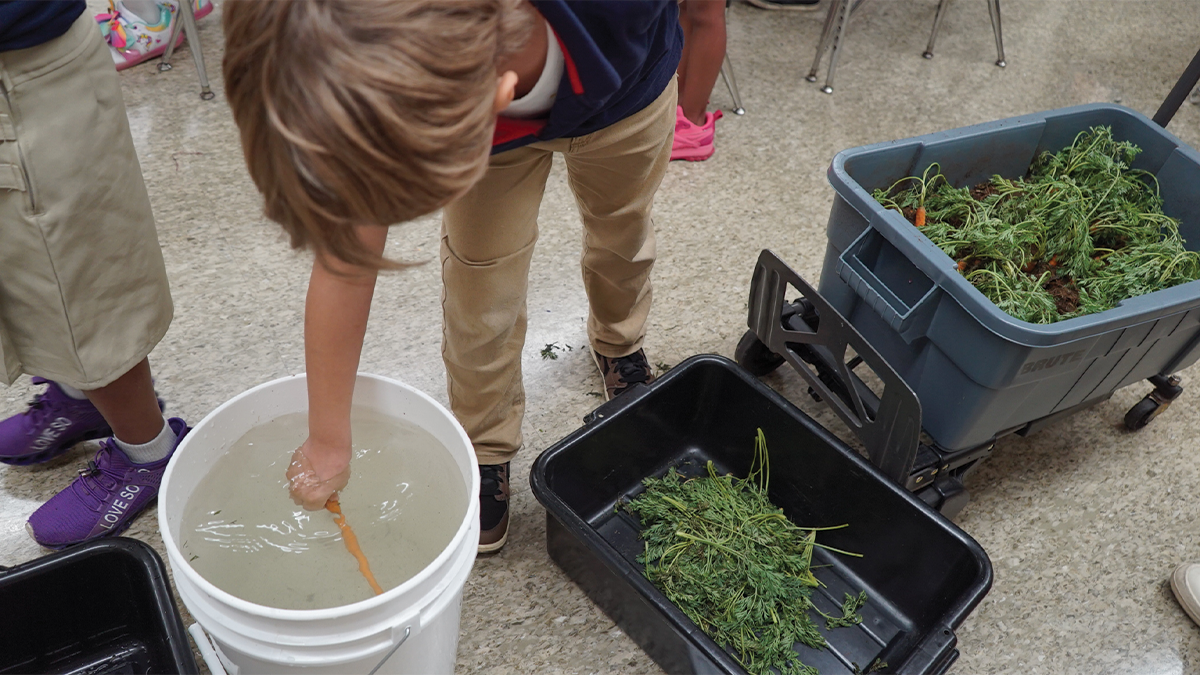 October 13, 2022 -- Pulling carrots from the ground is one way second grade students at Easthaven Elementary are learning about healthy food choices.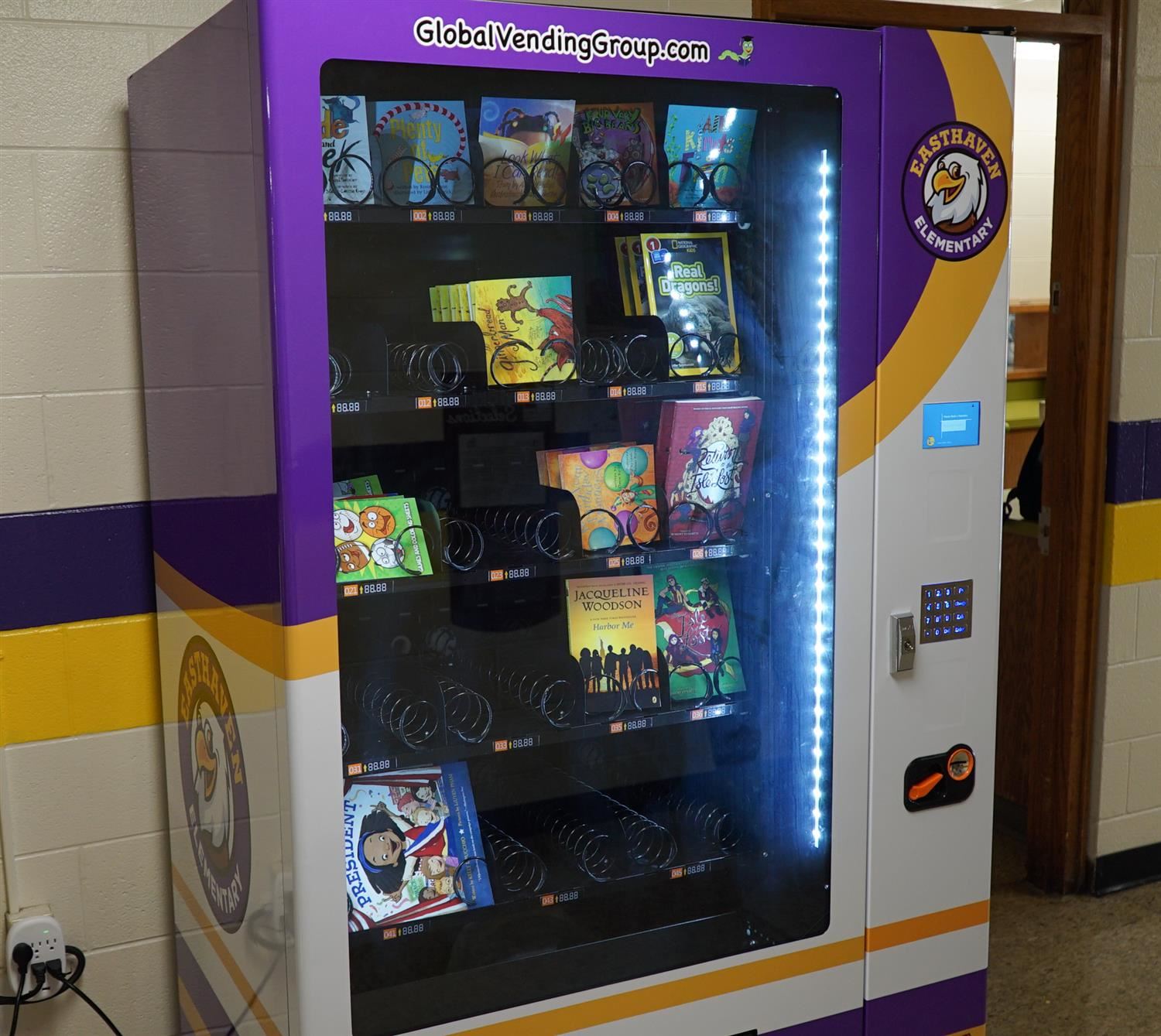 Principal Vern Miller brought non-profit organization Local Matters to the school this year to show students the best ways of creating healthy habits.
Local Matters helps create healthy communities through food education, access, and advocacy. Local Matters launched a school-based curriculum "Food Matters" which serves as a starting point for children to learn about food. Every week, second grade students at Easthaven learn about fruits, vegetables, or other whole foods and why selecting those foods is good for them.
Within the first few weeks, students were able to pull carrots from a bucket of dirt so they could understand how vegetables are grown and harvested. Students also ate roasted carrots and compared the similarities and differences to the raw carrots they pulled.
Principal Miller said he brought the program to the school "So they can get a sense of eating fresh fruits and veggies which they might not have access to within their own communities."
It's the first year the program is being utilized at Easthaven, but the organization has worked with other schools in the District.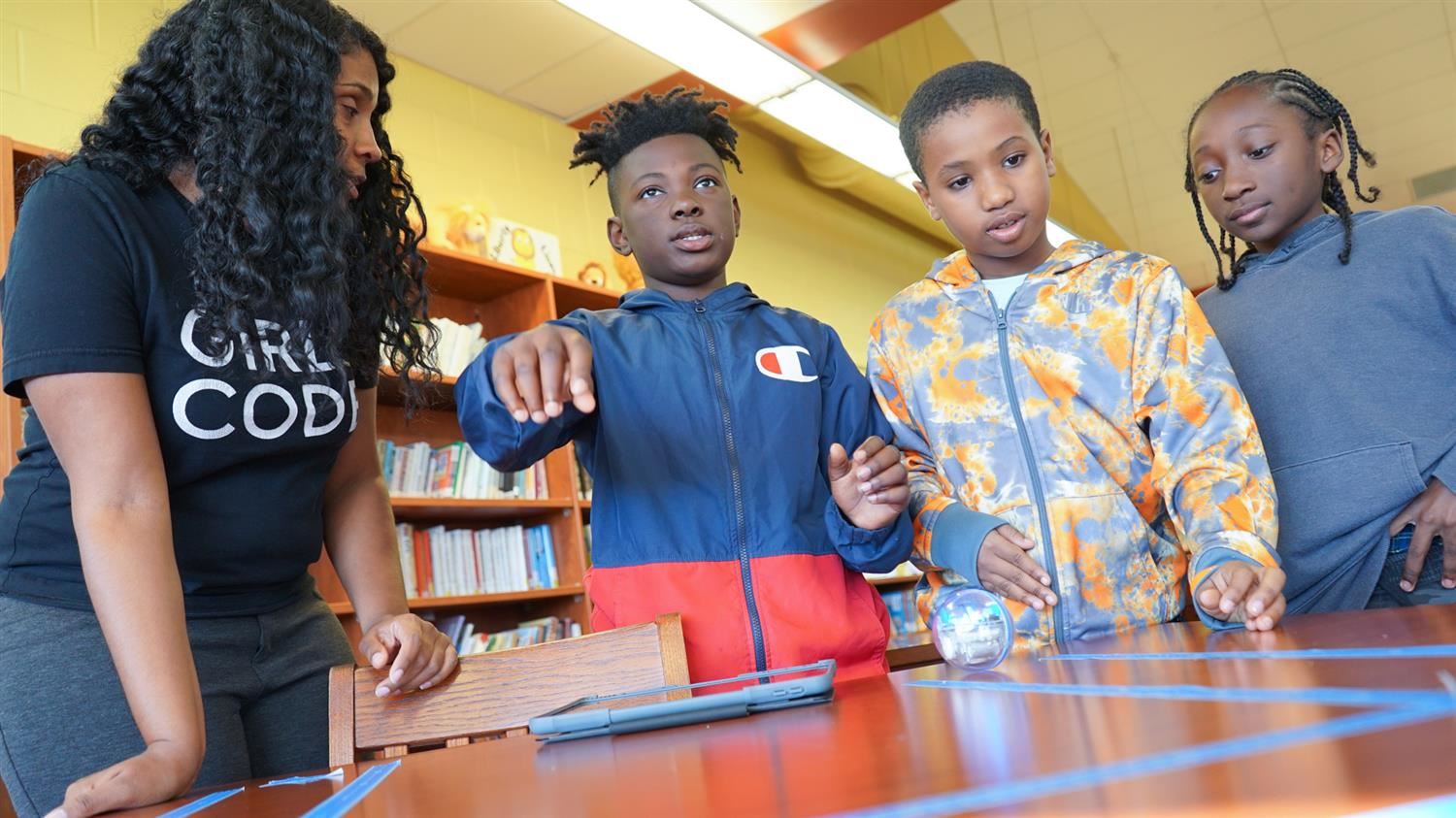 Miller said he hopes when students finish, they'll be more aware of healthier food options and how to best access them. Ultimately making students more aware of how lessons they learn in the classroom can connect with real world experiences.
"I'm trying to provide them with experiences that will connect the learning inside to what is outside in the world," Miller said.
The year-long program will end in the spring with a celebration of foods from around the world.
---