Return to Headlines
iSee Provides Free Optical Exams to Students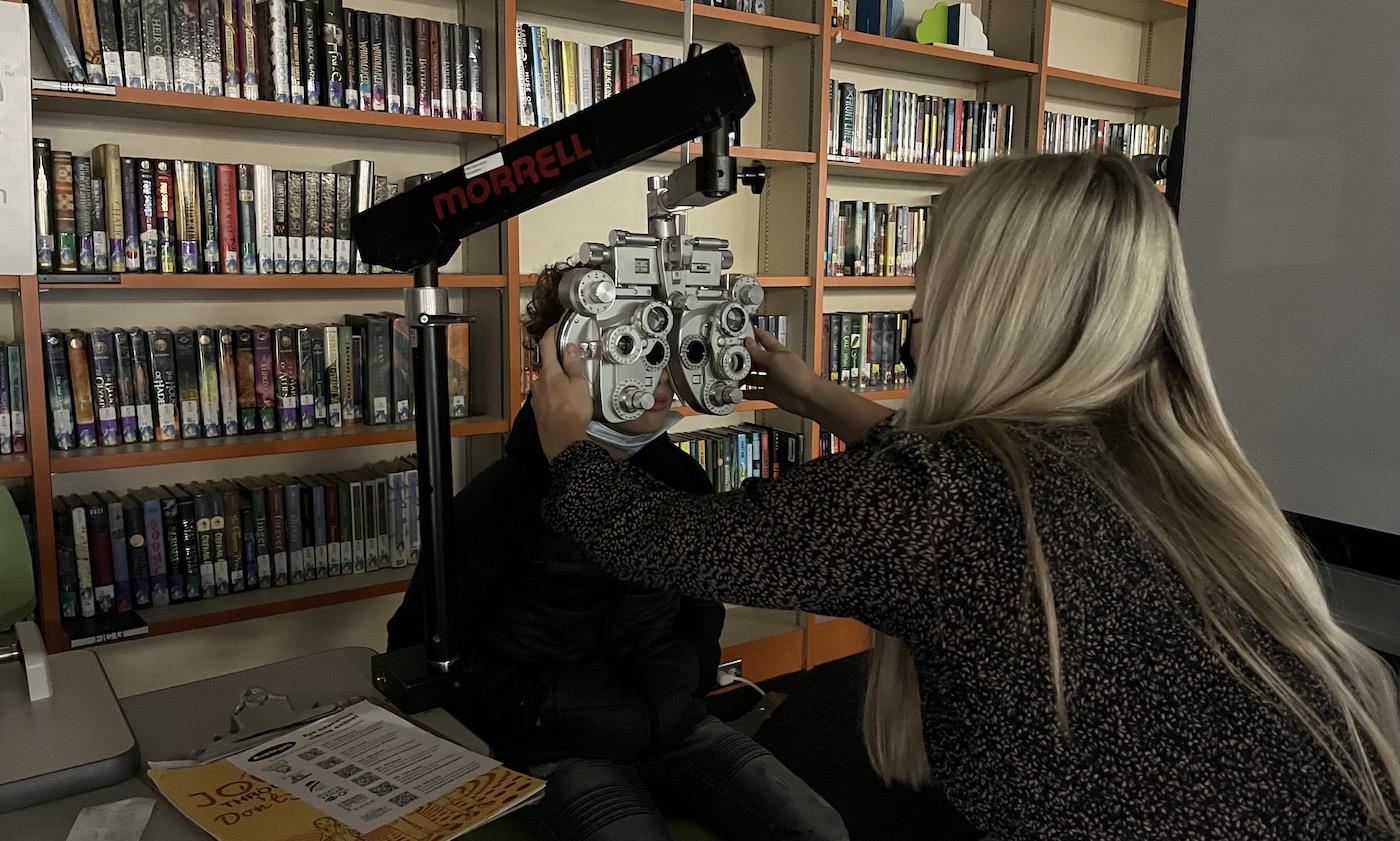 November 9, 2022 -- Thanks to the Ohio Optometric Foundation's iSee program, eligible students across the District are seeing 20/20 with free examinations and eyewear. At Hilltonia Middle School, staff have been hard at work to welcome students from around the District for eye exams.
The in-school eye exam (iSee) program bridges the gap between students who do not pass the school vision screening and the required follow-up care with optometrists.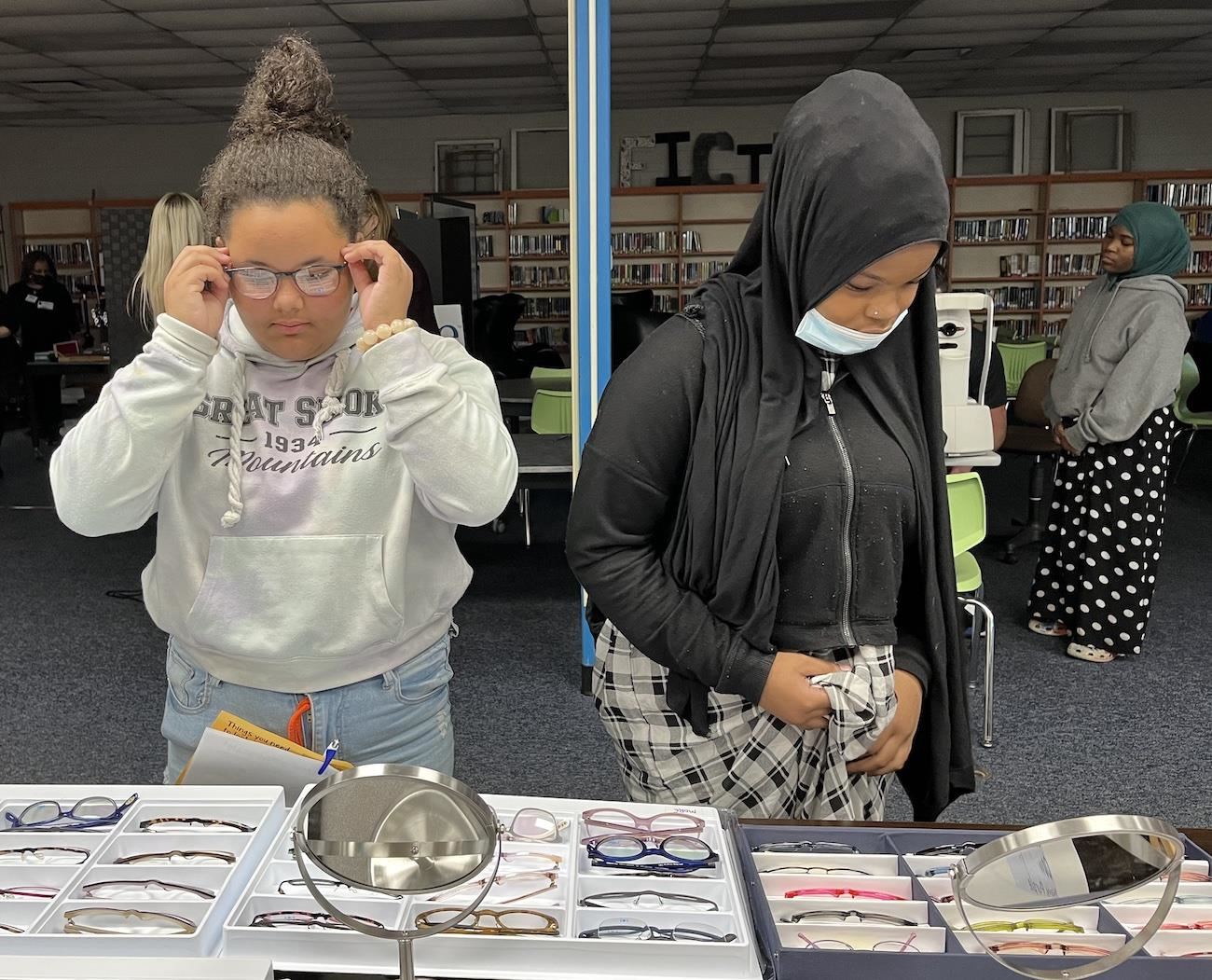 "There are a variety of reasons why parents and guardians aren't able to get their students to exams," said Steve Dorman, iSee Coordinator. "We meet them where they are, which is in school. It's the most effective tool for getting students the care they need most," he added.
School nurses hold vision screenings that test students' acuity. Acuity tests determine the smallest letters students can read from a standardized chart. Students who do not pass the vision screening are eligible to partake in the iSee event.
Optometrist and iSee Coordinator Dr. Tracey Needham, O.D., recommends children have their first vision examination as early as six months old. Then, once the child turns three-years-old, a vision examination is suggested every other year.
"We're finding that one out of every four children will have an undiagnosed vision problem. If untreated, it can interfere with student success in the classroom."
Vision examinations conducted by local optometrists evaluate eye health, check for glaucoma, create eyewear prescriptions, and take photos of the retina.
Following the exam, students picked out their own pair of glasses, which will be delivered to the school with the correct prescription within two weeks.
"There's an immediate impact for kids who get their first pair of glasses who didn't realize they had a vision problem before," said Dorman. "It's not about just giving them glasses but trying to empower them to understand that component of their health," he added.
Essilor and Walman Instruments donate all lenses, frames, and equipment utilized by the iSee program.
CCS Health Services Supervisor Jeannette Eveland was very grateful as she observed students receiving their needed eyewear. She expressed how the iSee program is changing lives.
"For a family that is struggling to survive, eye health may not be first and foremost," Eveland said. "Seeing this collaboration happen is awesome. Our District is deeply committed to the needs of the whole child, which includes their health. Working with incredible partners such as The Ohio Optometric Foundation is part of that commitment," she said.
---