Jazzfest 2022 Columbus City Schools, March 5th 10am-3pm
All-City Orchestra Concert at the Lincoln Theatre, March 6, 3pm
EASTMOOR ACADEMY TEACHER HELPS STUDENTS WITH MULTIPLE DISABILITIES FEEL THE MUSIC
William Compton, Director of Instrumental Music at Eastmoor, established a class for students with multiple disabilities in 2009. Take a look inside the classroom and see how this experience enhances students' education.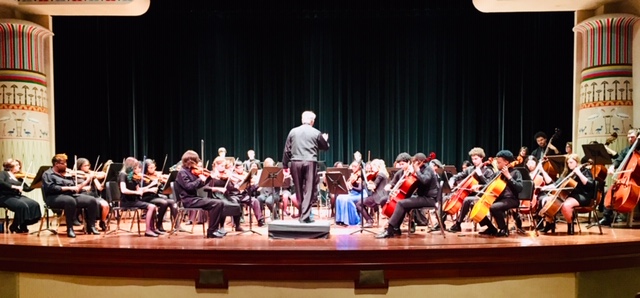 Congratulations to the following students who are representing Columbus City Schools in this year's All Ohio State Fair Band.

From Beechcroft High School-Rilea Race

From Columbus Alternative- Ethan Cravens-Brown

From Centennial High School: Katie Beyer, Catherine Casbohm, Courtney Montgomery, Connor Murphy, and William Potter

From Marion-Franklin High School- Samuel Mills

From Mifflin High School- Myah Barbour

From Northland High School- Jonathan Wine

From Whetstone High School- Audrey Beers, Adam Davis, Daniel Johnson-Brewer, and Nathalie Smelko
Paganini's Violin Il Canonne in Columbus
The 2019 All City Orchestra under the direction of Andrés Lopera. This ensemble provides a full-orchestra experience exclusively for high school students enrolled in the Columbus City School district. Rehearsals are held weekly, beginning in December and culminating with a concert held on March 10, 2019 at the Lincoln Theatre.