Return to Headlines
Local Partners Pave the Way for STEM Education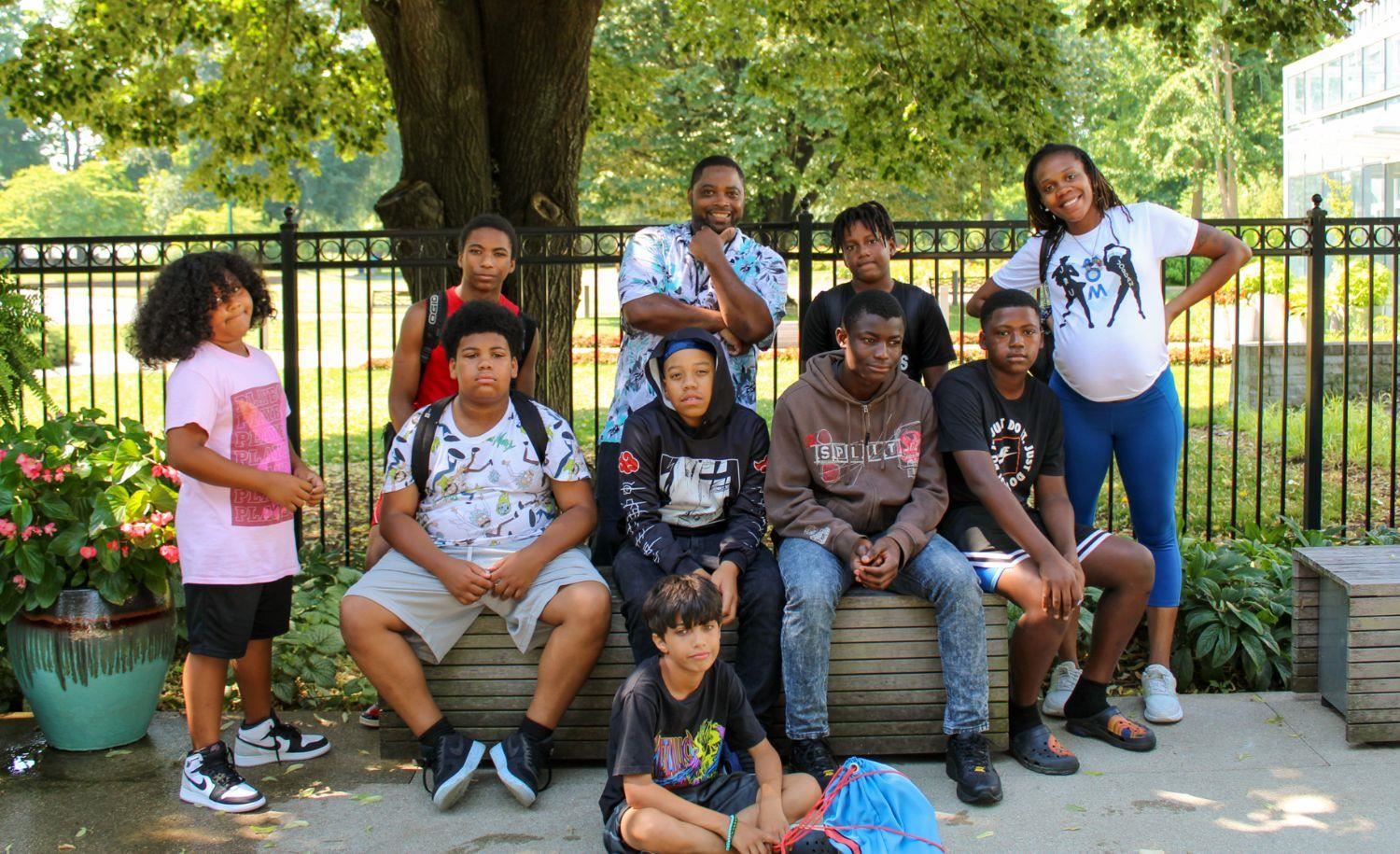 July 19, 2022 -- Students at South High School recently spent a week immersed in conservation and climate change studies, thanks to our partners at the Franklin Park Conservatory and The Ohio State University for bringing high-quality science, technology, engineering and mathematics (STEM) activities to the Summer Experience.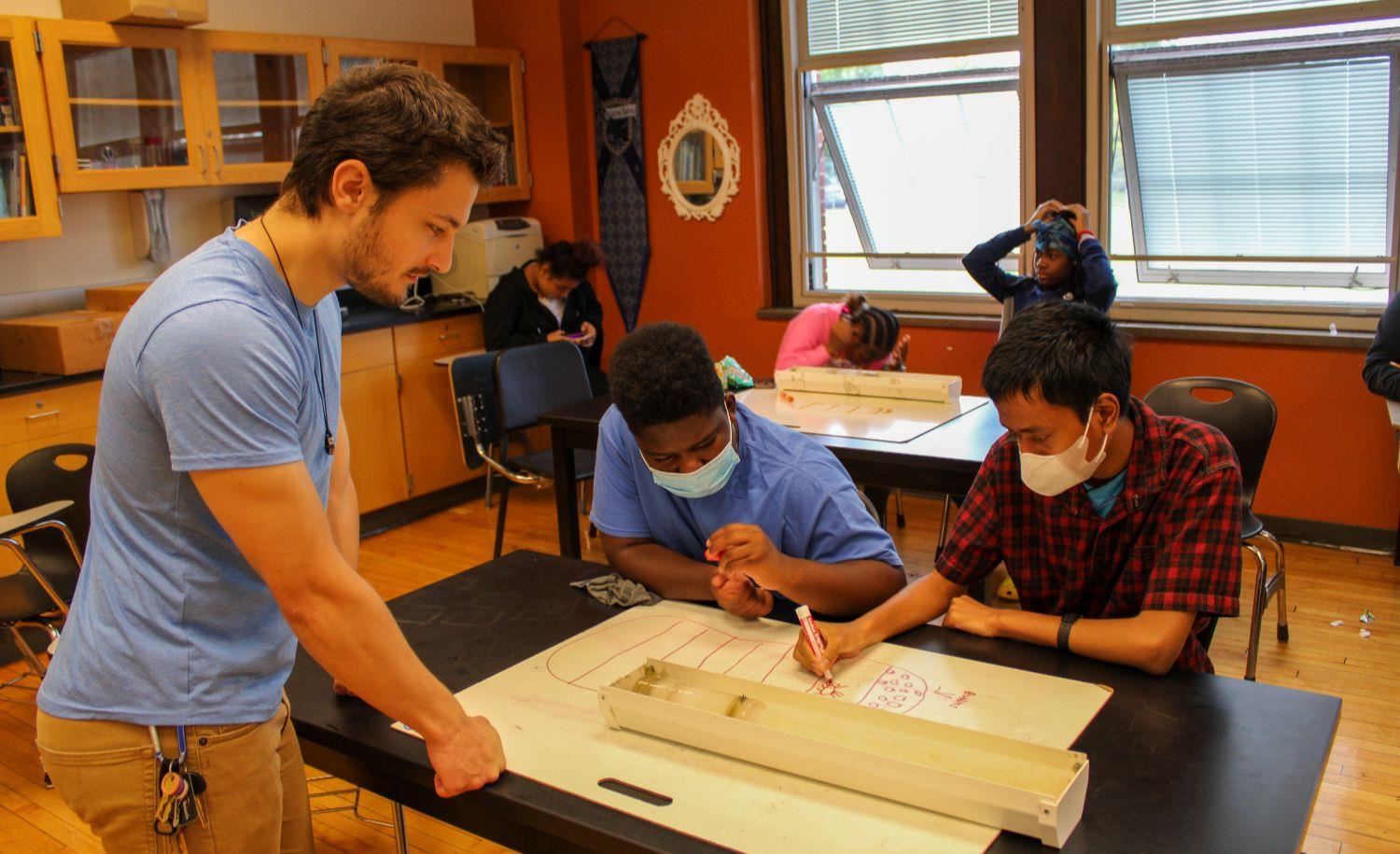 Themed activities included biome breakdowns and field trips to the Franklin Park Conservatory, hands-on glacier block diagrams, and seed bomb creation with experts from Ohio State.
Students in Ms. Burrow's 8th grade class were guided by Franklin Park Conservatory Outreach Educators Jill and Jaime, to learn how biomes affect ecosystems all around the world.
"We're making a slideshow about ecosystems and biome diversity," said Daeziere Meek, an upcoming 8th grader at the school, "We're learning about how species adapted to the ecosystems."
Students presented their research and slideshows to their fellow classmates. The lesson also included tours of the biomes and ecosystems within the Franklin Park Conservatory.
Later in the week, the students were visited by staff from the Byrd Polar and Climate Research Center (BYRD) at Ohio State. Education and Outreach Director, Jason Cervenec and his team: Climate Services Program Coordinator Geddy White, Student Assistant Addie White, and Graduate Assistant Austin Weber, took the students on a journey through time.
"The first activity is to look at the current climate around the country and in places where people might want to move and live and think about what they might want to wear when they go there," commented Cervenec. "The second activity looks not at today's climate, but the past."
The BYRD staff brought glacier blocks formed in Peru to observe and draw conclusions about the climate the glacier was formed in.
"It's a great example that allows you to connect with what's happening in geology and how we can study the past before we were around," Cervenec added.
As the day continued, students were visited by Courtney Price, Education and Outreach Specialist for the Center for Applied Plant Sciences (CAPS) at Ohio State, and Environmental Science Student Researcher Cade Capper. Capper led the students in an engaging slideshow of pollinators and his research with monarch butterflies around the city of Columbus. Price and Capper guided the students in building their own "seed bombs" formed of clay, soil, pollinator seeds, and cotton fabric to be planted at the students' wishes.
Summer Experience presents students with opportunities to accelerate their learning to better prepare them for school, work, and life all summer long. Thank you to our partners at the Franklin Park Conservatory and Ohio State who bring their expertise and high-quality learning experiences to the students at Columbus City Schools.