Return to Headlines
Summer Experience Scholars Discover What it Takes to be an Entrepreneur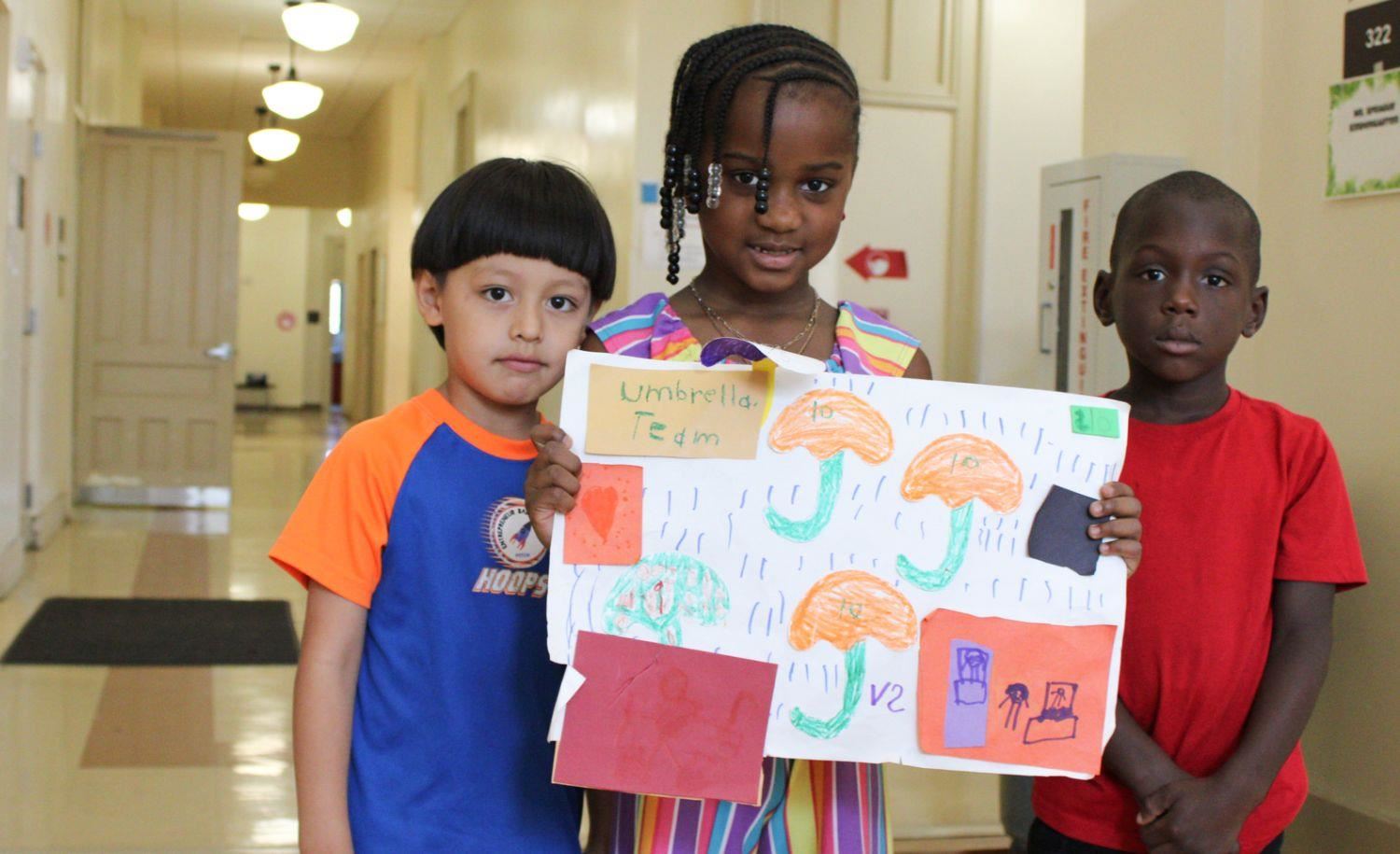 July 21, 2022 -- Taylor Daniels, a first grader, is sure that creating an all-purpose magic umbrella will help everyone, especially when it rains!
"All the people I love will be getting a magic umbrella," Daniels said with a smile.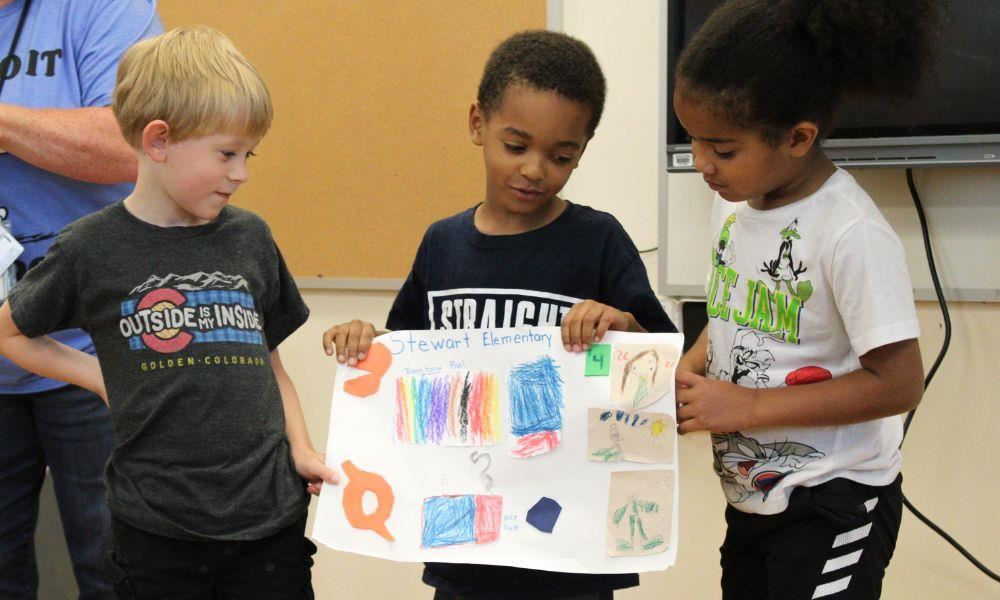 Daniels and her classmates are learning valuable lessons in entrepreneurship education at the CCS Summer Experience. Students at Stewart Elementary participated in a Shark Tank-inspired activity, learning how to identify and create business ideas. Students then pitched and showcased their ideas to teachers and classmates.
Shelbie Briggs, director of programming at the U (Urban Business Development Center) and GiveBackHack program facilitator, is amazed at how well students applied what they've learned to their daily lives.
"This is my first time working with students. I knew I had to translate the curriculum into a format the students could understand," said Briggs. "Once I began working with the students, explaining what a business is, I was pleasantly surprised. They knew so much already, especially during the idea and marketing phase of the activity. The biggest commonality among the students is their want and need to help people. These kids have such big hearts," said Briggs.
As facilitators worked with students, many innovative ideas emerged. For example, students created a store called Sock City, a place to purchase socks. Students believe having a store to buy clean, dry socks is essential, especially for those in need. Rainbow sauce pizza was another idea; a whole pizza would cost only $5.00. Students agreed that everyone should be able to eat pizza.
"We worked on understanding how to use entrepreneurship to solve problems that are important to us. The objective is to identify a problem and then come up with a solution in the form of a business to solve that problem. I am proud of how well our students showed great confidence in presenting their business ideas to their classmates," said Mallory Masarik, program manager at SEA Change and GiveBackHack program facilitator.